Spice Mobile's Phone For The Blind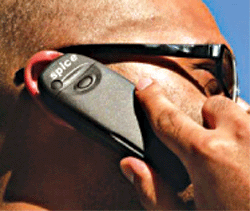 Spice Mobile has launched low-cost mobile phone for the blind at the Mobile World Congress trade show in Barcelona. The 'Phone for the Visually Impaired' is a very simple, voice only phone with a braille keypad.

As user presses button, it speaks the number and again by pressing the call button, it gives details about dialed number. The phone has ten speed dials and it could retail for less than $20. Spice has also showcased the 'People's Phone', which is similar to the Braille phone but without Braille. The display less People's Phone will retail for $10-20 in India.
India Adds 83 Million Mobile Users In A Year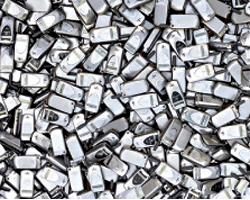 Indian telecom industry is shinning now a days. The country has become the fastest growing telecom market in the world.
Now India's total mobile subscriber base stands at 237 million in comparison with China's 534 million, US's 257 million and Russia's 172 million. At this pace, India is set to overtake US and become the world's second largest mobile market by May 2008. According to the latest data available from Informer Telecoms and Media, 83 million is the highest number of subscribers added to any mobile network in the world between February 2007 and January 2008. The US has added a total of 20 million subscribers, pale even in comparison with Pakistan, which added 26 million subscribers, taking its total subscriber base to 79 million. India added an average of 6.9 million subscribers per month in the period under review, China 6.3 million, US 1.6 million, Pakistan 2.1 million and Bangladesh 1.1 million. India is expected to have 450 million mobile subscribers by the turn of the decade, which means every third Indian will have his/her own mobile phone by 2010.
UN Report: Mobile Phones Narrow poverty Gap In Emerging Markets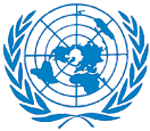 According to new report by the United Nations Conference on Trade and Development, (UNCTAD), the use of modern ICT gadgets like the mobile phones and net access are helping to narrow the digital bridge between the rich nations and emerging economics.
The study finds that mobile telephones and telecentres are supporting livelihoods in developing countries. The report states that the mobile telephony is rapidly progressing in the developing world. In Africa, there were 50 million new mobile subscribers in 2006, and in 2007 the total number of mobile subscriptions reached an estimated 200 million. This means an average of more than 20 active cell phones per 100 persons. The report noted that the flexibility and ease of mobile technology has led to its widespread use in business transactions, most particularly by very small firms or micro-businesses. The report also comments that mobile telephony can be provided quickly and fairly in comparison with the fixed line telephony. To understand how telecentres support livelihoods among the poor, UNCTAD surveyed a number of telecentre networks in Bangladesh and India. The results show that most telecentres are concentrating on providing access to ICT and on developing basic ICT skills. In line with the type of services offered, telecentres are primarily used for information and education purposes.
Rwanda: Country In Rural Phone Programme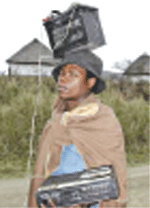 The Government of Rwanda has launched a rural mobile phone distribution scheme in association with MTN Rwanda and Rwanda Bank of Development (BRD). The programme aims to increase ICT penetration in rural areas by providing them affordable cell phone on micro-credit scheme.

In this public private partnership (PPP) project, people who are living in rural areas will be benefited from MTN cell phone on credit worth US$23 and pay $1.8 each month until the debt is recovered. This initiative will bridge the communication gap in rural Rwanda. The Minister in President's office, Romain Murenzi stated that the government is committed to encourage implementation and integration of ICT cutting across all developmental sectors in a way to ensure a smooth run towards vision 2020.