Make education loans easier and faster – FM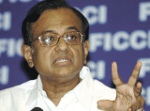 There are good many numbers of public and private sector banks in India offering education loans to bright and deserving students for higher study in India and abroad.
With a view to provide better educational facilities to bright and deserving students across the country, the Finance Minster P. Chidambaram has asked all public sector banks to clear education within 15-30 days. Chidambaram, in a written reply to the Rajya Sabha, said, "As per the norms prescribed under the Model Education Loan Scheme, the banks are required to dispose of loan applications within a period of 15 days to one month." The minister also added that banks should also institute an online system to clear such loans. In fact the facility is now provided by all major public sector banks. "The government has advised the banks to institute an on-line system of loan applications," the minister added. Pointing out the advantages of online loan system, the minister said, "This will enable students to download the loan application form, apply online and learn the status of their loan application."
Vacant posts in Indian universities
Based on the information furnished by University Grants Commission (UGC), there are 415 Universities/Institutions in the country as on 31 December 2007 and 6,680 from which there are 1,820 teaching posts and 5,067 non-teaching posts lying vacant in Central Universities as on 31 March 2007, and 627 teaching posts lying vacant in 74 State Universities as on 1 May 2007.
The UGC has been directing all the central universities to fill up the vacant posts in Universities. The UGC has issued a circular to all Universities of State governments to fill up the vacant posts on regular basis as per norms of Commission since continuation of appointment of faculty in contract, part time and guest faculty on long-term basis effects the quality of education. The Central Government has already increased the age of superannuation from 62 years to 65 years in respect of teachers of Centrally Funded Technical and Higher Educational Institutions which come under the purview of Ministry of Human Resource Development, in view of acute shortage of experienced teachers.
The State governments were also requested that they too may take a similar view in view of the prevailing circumstances.

IT companies take e-Route to attract students

Software majors are increasingly tapping the e-Route to capture mind share among students. While Cognizant has exclusive blogs and networking forums for potential hires, Wipro hosts training material on its site. HCL is also planning an exclusive forum online for its potential recruits. Corporates feel that such measures would help in sensitising the student fraternity about industry expectations and help them make a smooth transition from the campus to the corporate world.
TCS' e-initiative NextStep is complemented by an e-Learning portal that offers an opportunity to students to connect with TCS and get access to various web-based courses on software development, database management, testing, among others and offers a first level orientation to Software Engineering. HCL Technologies, which gets 5-6% of its overall hires from social media such as blogs and social networking sites, is also mulling the e-Route to attract students. HCL plans to launch an exclusive and interactive site for campus recruits to give them an idea about the organisation's culture.
HP enters education arena
Hewlett Packard Learning Solutions (HPLS) is a strategic initiative to leap into the education market aimed at becoming a one-stop-solution for all information communication and technology (ICT) needs of a school. This will include hardware, software, networking, training, maintenance and financing solution through one window.
HPLS will primarily dwell on two broad areas in schools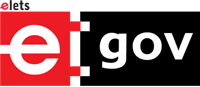 Recommended from all portals