Cerner moves into Ireland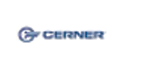 Cerner, a leading international supplier of healthcare information technology (HIT) solutions, recently announced the opening of a new office in Dublin as it continues to expand its healthcare IT presence in Ireland.

After serving the Republic of Ireland via its London operations for the past three years, this new office serves to strengthen Cerner's relationships with key clients and enhance its software offerings for the European market by having translation and localization services in Ireland, which is being touted to be a rapidly growing market for advanced healthcare technology, with an increasing focus on improving healthcare at the primary level.

With operations in 18 countries, Cerner has provided healthcare solutions to clients in the United Kingdom for more than 20 years. The company's entry into the Irish market came in June 2004, when St. James's Hospital, the Republic of Ireland's largest teaching hospital, chose Cerner as their healthcare IT partner to implement

an integrated RIS/PACS and Order Communications solution as the first stage of their hospital-wide, patient centric, clinical information solution. Cerner Ireland Ltd. is located at Newenham House in the Northern Cross Business Park, Dublin.
iSOFT in agreement with ML Park (Russia)
iSOFT Deutschland, part of the IBA Health Group – the world's fourth largest healthcare IT provider will focus on providing modern laboratory software solutions in Russia and has strengthened its position in Russia's healthcare market after a partnership agreement with ML Park of Moscow to distribute and support iSOFT's laboratory information systems (LIS).

The market in Russia offers huge potential and is set to grow at unprecedented rates. The Russian market for medical technology is worth US$2 billion a year and is growing by about 15 % per annum. The 'National Health Programme', which continues until 2010, provides US$1.7 billion to build 15 specialised health centres.

iSOFT has already installed its LabCentre laboratory system at KDL Test, a private laboratory chain with laboratories in Moscow, Omsk, Perm and Krasnodar. ML Park and KDL Test are sister companies and both are subsidiaries of ML Group.

Core elements of the agreement are the distribution, implementation and support of the iSOFT laboratory solution, LabCentre. LabCentre is a full-graphic integrated system, covering clinical laboratory, blood donation and microbiology.
Wockhardt Hospitals to invest INR 569 cr in growth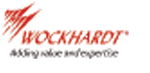 Wockhardt Hospitals, associate of Harvard Medical International (HMI) a self supporting not-for-profit subsidiary of Harvard Medical School has chalked out a growth strategy with an investment of INR 5.69 billion in expanding, developing and constructing both greenfield and brownfield expansion plans.

The company plans to leverage growth model with flexible expansion plans. Since 2000, it has grown from three hospitals, with 139 beds, to a network of 10 super-specialty hospitals and five regional speciality ICU hospitals, with a total of 1,374 in-patient beds.

Besides establishing additional healthcare facilities, the company plans to strengthen its presence in cities, such as Bangalore, Mumbai, Kolkata, Hyderabad and Delhi, by expanding the current operations through new greenfield and brownfield projects, as well as increasing beds at existing hospitals.

It is currently expanding bed capacity at Wockhardt Hospital, Mulund (Mumbai) and it intends to add 270 beds in total. The Mulund facility is super-specialty hospital which is one of the first hospitals in South Asia that received international accreditation from Joint Commission International (JCI), the largest accreditor of healthcare organizations in the United States.

The company is pursuing brownfield projects in selected tier II cities, such as Madgaon (Goa), Bhopal, Nashik, Bhavnagar, Ludhiana, Jabalpur, Bhuj, Patna, Hubli and Varanasi.

In most of these cities, it expects to be among the first major private healthcare services providers to commence focused tertiary care operations, which it believes will help it attract patients, recruit better medical personnel and establish benchmarks for care and sustainable operations.
ITC Welcom hotels eye medical tourism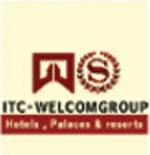 ITC-Welcom Group Hotel, Palaces and Resorts is testing waters for the medical tourism needs of India. Through its subsidiary, Fortune Park Hotels Ltd, the group expects to come up with its first property for the specialised tourism in Thane, near Mumbai.

With the property, the group looks at tapping business potential emerging from the requirement for safe and growing accommodation of patients coming to the country for treatment of various ailments and surgeries.

The hotel is under management-contract and is modeled to suit the growing demand for medical tourism in the country. The 55-60 rooms property is adjacent to a 200-beds Jupiter hospital, located on the Thane highway. The hotel would be internally accessible from the hospital and would also provide wheel-in facility for the patients. It would also address the ccommodation needs of patients as well as their visiting relatives.
According to healthcare industry estimates, the country's medical tourism opportunity is projected at US$2 billion by 2012.
System C Healthcare acquires Care Records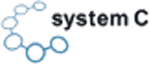 System C Healthcare, the provider of specialist IT products and services to the healthcare sector, recently announced the acquisition of clinical systems developer Care Records Limited from Huntleigh Healthcare Ltd, one of the UK's largest medical equipment manufacturers.

Care Records is a developer of leading-edge technology for the design and development of clinical IT systems. It has used this core technology to produce the Eclipse maternity system and a diabetes management system, both extensively installed in UK hospitals.

During 2007, Care Records has sold successfully implemented its products at five hospitals: Bradford Teaching Hospitals Foundation Trust; Surrey and Sussex Healthcare NHS Trusts; Royal Shrewsbury Hospitals Foundation Trust; the Nobles Hospital on the Isle of Man and at the University Hospitals of Leicester NHS Trust.

System C will maintain and extend Care Records' relationship with Huntleigh Healthcare, and is setting up joint distribution and collaboration agreements with Huntleigh for both the UK and overseas markets. The consideration for the acquisition is