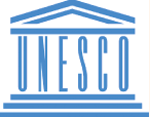 UNESCO launches ICT guideline/standards to improve education The United Nations Educational, Scientific and Cultural Organisation (UNESCO) will showcase its guidelines for teachers to use ICT skills in improving education quality world- wide. UNESCO has released the guidelines at a conference for young minds in London, England. UNESCO has developed the guidelines in cooperation with Cisco, Intel and Microsoft, as well as the International Society for Technology in Education (ISTE) and the Virginia Polytechnic Institute and State University (Virginia Tech). The ICT Competency Standards for Teachers have been designed to help educational policymakers and curriculum developers to dentify the skills needed by teachers to harness technology in the service of education. These standards of modules will help trainers to prioritise their needs and design training curricula adapted to specific requirements and resources, reflecting UNESCO's conviction, that countries must occupy the driver's seat of educational planning.



Vietnam climbs 14 spots on UN e-Governance readiness standings

Vietnam has gained 14 spots more in the UN 2008 e-Governance Readiness Index. It means that Vietnam reached the 91st position amongst 192 ranked countries. According to the 2008 UN e-Government Readiness Survey, Vietnam has performed well in the e-Participation Index, leaping to 16th position, from No. 63 in 2005. The 2008 UN e-Government Readiness Survey is the fourth edition of the index, and assesses 192 UN member states on their application of Information and Communication Technologies (ICTs) to serve and interact with citizens.

The Republic of Korea (RoK) has ranked 6th and Korea is the only Asian country in the top 10 list. India fell 26 notches to 113th, compared to No. 87 in 2005, while Singapore and Thailand each fell 16 spots from their 2005 ranking, occupying No. 23 and No. 62, respectively, in the latest index.



New mobile technology for visually challenged

Nowadays, a new mobile technology allow visually challenged to live their lives in a convenient way. The next generation Nokia cell phone is loaded with software that turns text on photographed documents into speech. In addition to telling whether a bill is worth US$ 1, US$ 5, US$ 10 or US$ 20, it helps the users to read anything that is photographed, whether it's a restaurant menu, a phone book or a fax. According to the National Federation of the Blind (NFB), cell phone is the first to incorporate into the text-to-speech ability. Companies such as Code Factory SL, Dolphin Computer Access Ltd. and Nuance Communications Inc. also provide software that allows the visually challenged to use cell phones and PDAs. Inexpensive hand-held scanners such as WizCom Technologies Ltd.'s SuperPen can scan limited amounts of text, read it aloud and even translate from other languages. It was Ray Kurzweil, who developed the first device for visually challenged. It is now considered that future versions of the device will recognise faces, identify rooms and translate text from other languages for the blind and the sighted. College Park-based Applied Media Analysis is working on similar software for smart phones that could be used by the military for translation and by the visually impaired.

Techshare India 2008, which is known as Europe's biggest technology event in order to promote accessible technology for differently-abled persons, would be held at India Habitat Centre (India) from 4-5, February, 2008. The Royal National Institute of the Blind (United Kingdom) and BarrierBreak Technologies have partnered in order to bring the technology conference-cum-exhibition for the benefit of physically challenged persons. Techshare India-2008 will highlight the importance of implementing accessibility standards and complying with different accessibilities law. The event is also going to exhibit and showcase Information Technology (IT) products and services that will allow visitors to browse through the latest in assistive technologies available.



Over 4,000 rural ICT bureaus set up in Azerbaijan

The Ministry of Information and Communication Technology (ICT), Azerbaijan is planning to set up 2,500 rural ICT bureaus across the country under its 4th Economic Plan. Around 5,349 rural ICT bureaus are already equipped in the country of which 131 bureaus were equipped in November 22