Agriculture
UN agriculture fund for new project in Gabon
The United Nations International Fund for Agricultural Development (IFAD) has announced the launch of a new project aimed at helping farmers in Gabon diversify their incomes by developing and marketing new products from staple crops. The agreement for the US$ 5.7 million loan and US$ 300,000 grant was signed in Rome recently and will receive co-financing from the OPEC Fund for International Development.

The project is expected to help small farmers and their organisations get better access to value chains for products like banana, cassava and peanuts with significant market potential. The project aims to directly benefit 28,000 farmers, half of whom are women and a third young people.

Community radio
Community radio empowers rural women
Women in Dhanakauli Village Development Committee (VDC) of Kapilvastu District, Nepal now have started a campaign against the production and consumption of liquor in the village with the help from community radio programmes. Besides this, the women of the cooperative groups also conduct various awareness programmes on the rights of women and children, legal rights, human rights, the constitutional provisions as well as the constituent assembly in the village. In Dhading district, Community Radio is running under Rural Communication Cooperative Organisation, which has distributed radio sets to 40 Chepang families. Chepang families form Thakre, Goganpani, Pinda and Kumpur VDC received the radio sets.

Campus radio has got students hooked
Indian youth would be coming on air since the government announced revised guidelines on community radio services (CRS). After that, premier educational institutes and universities like Delhi University , Jamia Milia Islamia in Delhi, University of Agricultural Sciences and Holy Cross College in the south have already gone on air. Now, IIT-Kanpur, IIM-Kozikhode and IIM-Lucknow are jumping into this platform. IIM-Kozikhode and Lucknow have decided to launch Internet radio. While IIM-Kanpur's community radio services is already operational, IIM-Lucknow is planning to go live shortly. IIT-Kanpur is planning to come with its own community radio by next month. IIT-Kanpur wants to reach out to the community around the college besides the students. There are plans to air programmes on agricultural research, newer technologies and topics of general interest. It will cover radius of 15 km of the campus. In the last one year, 10 campus radio stations across the country have become operational.

e-Governance
New e-Service package at Jordan government
The Ministry of Information & Communications Technology (MoICT) of Jordan has signed an agreement with regional technology and management firm to develop an electronic service that facilitates the issuance and renewal of vocational licenses in the country.

The new service will enable the public to receive the necessary approvals to obtain the vocational license electronically from other related entities which include the Greater Amman Municipality, the Ministry of Trade & Industry, the Companies Control Department, Amman Chamber of Commerce and the Amman Chamber of Industry. This service will reduce the time required for licensing and simplify the processes and procedures and improving the overall quality of service provided by the government.

ADB funds for e-Initiative in Assam, India
The Asian Development Bank (ADB) has given a proposal to provide technical assistance for deploying innovative ICT skills for supporting the e-Governance initiative in Assam (India).

The Republic of Korea e-Asia and Knowledge Partnership Fund will provide technical assistance of worth US$ 500,000, which has been provided to the ADB. The technical assistance is scheduled to be implemented within a 10-month period from November to August, 2008. The main purpose of the e-Asia programme is to empower the capacity of developing member countries and provide technical assistance for promoting ICT and closing the digital divide, especially through national and regional strategies. In this context, cost innovative technologies, like broadband access network or wireless network, can be considered as appropriate technology solutions. This will enable and expedite the e-Government and e-Rural development process in an effective and efficient manner. The technical assistance will help Dispur reduce the digital divide by expanding the Assam State Wide Area Network for e-Governance delivery. The programme includes rural area initiatives relating to agriculture, land records and registration and improvement of ICT accessibility and development of e-Governance applications in accordance with the roadmap to be identified by the e-Government masterplan.

Singapore e-Governance to reach masses
Singapore is moving ahead in the direction of government's online initiatives. While speaking at the e-Government Summit 2007, Dr. Vivian Balakrishnan, Singapore's Second Minister for Information, Communications and the Arts (MICA), stated that the country's public e-Services need to be extended to reach more people.

Recently, the government has revamped MyeCitizen portal, so that its content be customised, including lifestyle information like entertainment and travel services. The portal provides Singaporeans with a consolidated dashboard of government services that they can access online. The government has put more than 150 e-Government services on mobile platforms to make public services more accessible.
UK Universities brings web 2.0 tools in education
UK-based universities are taking education into different direction by using web 2.0 to deliver academic content.


They are using various sorts of communication tools, including pod- asting for mini lectures, mobile phones and iPods. On the other hand, students are against this movement. According to research, called Learner Experience Project carried out by the Joint Information Systems Committee (JISC) students want to be left alone. Based on qualitative research, JISC shows that students are using IT to manage their social lives but they are unaware of how they could use IT skills to enhance their studies. Lawrie Phipps, JISC Project Manager stated that universities can use web2.0 more sensibly in education. Social networking sites allows students to create their own groups and academic communities in areas like bio-medicine. The project also shows that web 2.0 and social networking have the potential to bring distance learning students closer together in what would be a virtual campus.
Education
Education via EDUSAT becomes interactive in India
All educational institutions in India having Satellite Interactive Terminals (SITs) or Receive Only Terminals (ROTs), can now receive educational programmes from EDUSAT, the first Indian satellite built exclusively for serving the educational sector.

Curriculum-based education is being imparted via the satellite by the University Grants Commission (UGC) through the Consortium for Educational Communication (CEC). The institutions can also interact and ask questions through audio-video conferencing or text mode or through telephone. All states and Union Territories had earlier committed to sign memorandums of understanding with the ISRO and the Human Resource Development within the next two months. Only 14 states and Union Territories are so far using the satellite. EDUSAT has several new technologies. It carries five Ku-band transponders providing spot beams, one Ku-band transponder providing a national beam and six extended C-band transponders with national coverage beam. It will join the INSAT system that already has more than 130 transponders in C-band, extended C-band and Ku-band providing a variety of telecommunication and television services. The infrastructure of EDUSAT is being utilised by Indira Gandhi National Open University -(IGNOU) for curriculum-based education, teachers' training, professional educational courses and for conducting teleconferencing sessions for software content generation. National Council for Educational Research and Training (NCERT) also conducts inter-active orientation/training programmes of teachers and teachers' educators. The Department of Science and Technology (DST) utilises EDUSAT network for group discussion, lectures, demonstrations, video-shows, training and capacity building programmes.

Rwanda takes ICT to street kids
Rwanda will launch an extensive campaign aimed at taking Information and Communication Technology (ICT) to street boys in the country.

The project, initiated in Africa by One Laptop Per Child (OLPC) is aimed at equipping every Rwandan child with a laptop. The laptops would also be given out to children in all primary schools in the country. Last month's Connect Africa International summit on ICT, set the goal of ensuring Internet access to every African by 2012. At least US$ 300 million will be invested in projects which will promote Information and Communication Technology in Africa.

Education comes on wheels in India
The Rajasthan Government is trying to reach out to rural areas of the state with the launch of mobile education van. The mobile education van will cover from beauty tips to computer education to healthcare.

Initially, the state government will launch mobile beauty van costing INR 2 million and fitted with beauty equipment in the first week of December, 2007 in Jaipur. Students enrolled in a diploma course in beauty culture would run the unique project.

Starting with one bus, which can accommodate up to 10 trainers at a time, the government is planning to allow more such mobile beauty schools in rural areas. An estimated cost of bus is around INR 2 million equipped with all the facilities, including cosmetics and threading, manicure and pedicure equipments. The state government is also going ahead with computer education on wheels. The state government has taken initial steps towards bringing ICT in education to empower students and enhance the quality of education in the state with the support of global and local partners.

'New movement' in education
Students at the DePaul University's College of Commerce are doing their daily work through podcasts and vodcast (podcast with video). Students often have no Internet access when they travel, so they use podcast service, which is downloadable on their telephone, iPod or a computer.

The University is producing podcasts and vodcasts for students to watch before signing up for classes to learn about professors and coursework. Kelly Richmond Pope, assistant professor in the college's School of Accountancy and Management Information Systems is using podcasting to communicate with her students in Taiwan. While at some colleges and universities, students produce their own podcasts as part of their assignments. Students at Duke University in Durham, have been assigned to demonstrate proficiency in a foreign language via a podcast and create short movies showing scenes they imagine from a Jane Austen novel.

Health
Programme brings medical services to children
The Danville Pittsylvania Community Services Board (DPCSB) is using videoconferencing technology to provide services to children, and adolescents in need of psychiatric help. The agency has received US$ 24,087 grant from the Virginia Health Care Foundation to purchase a new equipment, which allows children to meet with their doctor from Charlottesville via a television connection.

Jim Bebeau, the Director of Mental Health Services started the programme 1 and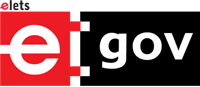 Recommended from all portals