Vijay Sharma has joined the Ministry of Information and Broadcasting, Government of India as Director. He is 1989 batch IFS officer of Tamil Nadu cadre.
Yeshpal Dabas has joined the Ministry of Commerce, Government of India, as Deputy Secretary. He is 1973 batch ISS (Indian Statistical Services) officer.
Lt Gen (Retd.) Jeffrey B Kohler is the new Senior Advisor, US-India Business Council (USIBC). Jeffrey B Kohler is the former Director of Defence Security Cooperation Agency (DSCA). As Director of DSCA, Gen Kohler became a stalwart architect of a deeper and strategic partnership with India.
V S Gopi Gopinath, currently Vice President of AT&T Asia Pacific, will relocate to Bangalore after a transitional period to lead AT&T's global services business in India. AT&T has restructured Asia Pacific business. AT&T Corp., a subsidiary of AT&T Inc. has announced that it has restructured its Asia Pacific operations to better address the needs of multinational customers in the region, and fully capitalise on the burgeoning demand for telecom services in India. Effective from 1 Nov 2007, India will be a separate region reporting directly to John Finnegan, Senior Vice President of Global Sales.
Justice GS Singhvi has been appointed as the Judge in India's Supreme Court. Justice Singhvi graduated in Science in the year 1968 from Jodhpur University and passed the L.L.B. Examination in the year 1971. He joined the legal profession in 1971, practiced in Rajasthan High Court of Jodhpur till June, 1977 and shifted to Jaipur upon creation of Jaipur High Court Bench.
BL Joshi is the new Governor of Uttarakhand. Joshi, a retired IPS officer of 1957 batch, is the third governor of the new hill state after Surjit Singh Barnala and Sudarshan Agarwal. He replaces Sudarshan Agarwal, who was appointed as the Governor of Sikkim.
BN Talukdar is now the Director of Exploration and Development( E&D) for Oil India Limited. B.N Talukdar has served as the GM of G&R (Geological and Reservoir Engineering) in Oil India Limited (OIL).
RK Amar Babu joined Lenovo as India Managing Director. Amar Babu has worked for HCL as the Vice President, HCL Information Systems' Operation. He also served as Intel Technology Sales and Marketing group's South Asia MD at Intel. He was recently the Chief Service Delivery Officer of Idea Cellular and member, Idea Cellular's Executive Committee.
TK Anil Kumar, Deputy Commissioner, Shimoga District, has joined as the Joint Managing Director, Karnataka Urban Infrastructure Development Finance Corporation, Bangalore, Karnataka.
Vijay Kelkar has been appointed as the Chairman of the 13th Finance Commission, Government of India. Kelkar is the former Secretary, Finance, Ministry of Finance, Government of India.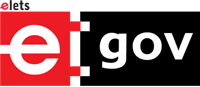 Recommended from all portals