Philippines initiates project for public high schools
The Commission on Information and Communication Technology (CICT), Philippines has initiated the iSchools Project to support the effort of the government and the Department of Education (DepEd) in integrating information and communication technology (ICT) education in public high schools.
The project focuses on strengthening classroom learning and instruction by expanding access to various sources of information. The components of the project include to conduct trainers' training to ensure quality during the educators' training implementation phase; the stakeholders' mobilisation and project briefing; the provision of an Internet laboratory; conduct educators' training; content development; monitoring and evaluation; applications development; the computer maintenance, trouble shooting and recycling; capacity-building program for DepEd ICT coordinators; educators' congress; and the project close-out activities. The content development includes the initiation of training on web development among teachers and selected senior students that will enable them to create local educational content.

ADB provides over 1 million texts to schools in Indonesia
The Asian Development Bank (ADB) is providing more than one million textbooks to senior secondary schools across Indonesia's Aceh province and Nias island as part of ADB's Grant for the Earthquake and Tsunami Emergency Support Project (ETESP).
Support for practical science and information communication technology education in senior secondary schools is the focus of the education component of the ETESP grant. The textbooks on biology, chemistry, physics, information and communication technology, English and mathematics will replace outdated editions and replenish chronic shortages of the new 2006 curriculum textbooks being introduced to the schools in 2007.

Harvard unveils ambitious plan focusing on South Asia
Harvard University has unveiled an ambitious plan focusing on South Asia which envisages partnerships with institutions and organisations to advance teaching and learning in the region and increasing number of students from there.
The project entails a host of new courses and programmes through which students will be exposed South Asia's cultures, histories, opportunities and challenges. It will be pursued with collaboration and coordination across the entire university, including Harvard College and Harvard's 10 academic units. Students from South Asia represent one of the largest groups who come to Harvard from outside of the US. The numbers from India alone already exceed those from Germany, France, and Japan or the UK.

Pakistan to invest billions to establish universities
The Central Development Working Party (CWDP) of Pakistan is likely to recommend and take up 40 developmental projects worth billions of rupees in 10 sectors at a meeting including education, governance, physical planning and housing, information technology, transport and communication, nutrition, water resources, higher education commission, science and technology and energy.


The Higher Education Commission (HEC) is working on four projects relating to the establishment of engineering universities. The first project is the establishment of a university of engineering science and technology Pakistan (UEST) in collaboration with China, worth INR 49.120 billion. The second project is the establishment of a UEST in collaboration with Germany worth INR 51.024 billion. Two other universities are to be established in collaboration with Austria and Italy. The costs of these projects are INR 49.894 billion and INR 47.648 billion respectively.

Manipal group buys 50% in online varsity
Manipal Universal Learning International, part of the education arm of the Manipal group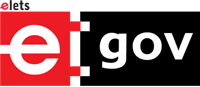 Recommended from all portals