Dr Shivinder Singh Sidhu, Governor of Manipur, has been appointed as the Governor of Meghalaya. This is in addition to his own duties, until regular arrangements for the office of the Governor of Meghalaya are made. Dr Sidhu started his career by joining the Indian Administrative Services (IAS) in 1952. He was the Secretary to Government of India, Ministry of Health and Family Welfare.
V.S. Reddy has taken over as the Managing Director of the Lakshmi Vilas Bank. Reddy succeeds R.M. Nayak, who retired in June.
B S Raman has been appointed Director of  Brihanmumbai Suburban Electric Supply (BSES), a joint venture of Reliance Energy Limited and the Delhi Government.
S V Joglekar is the Executive Director (Engineering) of the National Aviation Company of India Ltd (NACIL), the new company into which Air India and Indian have been merged.
Dr. V K Garg, Chairman and Managing Director (CMD) of the Power Finance Corporation Ltd (PFC), is getting one year extension.
R S Negi has been appointed as Managing Director (MD) of the Madhya Pradesh Forest Development Corporation. Hitherto Negi was a member in Narmada Valley Development Authority (NVDA). He is an Indian Forest Service (IFS) officer of the Madhya Pradesh cadre
Manjeet Puri and Uttarakhand cadre IAS officer K R Desiraju, have been selected in the panel prepared for the post of Ambassador UNESCO in Paris.
Vineet Bhatia has been appointed by Tata Teleservices Ltd as Regional Head-North and Chief Operating Officer for Delhi. Mr. Bhatia has over 25 years of experience and has worked with reputed companies like Xerox and Bright Point India.
Sameer Sachdeva, Manager – Marketing and Customer Relations, National Institute of Smart Government (NISG), joins HCL Infosystems as Business Manager.
S K Rahate has joined the Government of India as Director Rural Development. He is 1990 batch Jharkhand cadre IAS officer.
Rajesh Bhushan has been given additional charge of Secretary Public Relations in Bihar. He is 1987 batch IAS officer.
General Deepak Kapoor took over as the 23rd Chief of the Army Staff. General Deepak Kapoor, till recently the Vice Chief of the Army, has taken over the reins of the Indian Army from General JJ Singh, who retired recently.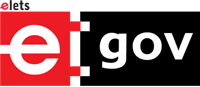 Recommended from all portals