PARTNERSHIP

Core brings virtual environment of learning for Indian students
Mumbai based Core Projects and Technology is bringing a NASA-developed technology for Indian students.
Core has partnered with the NASA-promoted Centre for Higher Learning (CHL) based in NASA's Stennis Space Centre. Under the collaboration, Core would use CHL's CAVE technology which uses an interactive 3D interactive virtual environment, to produce educational software for Indian educational institutions. While NASA will use CAVE to train its astronauts to get acclimatised to extra-terrestrial environment. Core is talking with several state governments including Maharashtra and Gujarat and technical institutions to set up virtualisation labs in their campuses. Core will invest USD5 million over the next 5 years in this project.

Reliance Com, OLPC join hands to promote e-Learning


Reliance Anil Dhirubhai Ambani Group has partnered with One Laptop Per Child (OLPC) Foundation under which Reliance Communication (Rcom) is to provide Internet connectivity, network and logistics to the OLPC's India initiative.

Under the programme, every student will receive a water-proof and almost unbreakable laptop, which is priced at USD 188 to reduce the burden of the school bag and promote e-Learning in the country. Reliance Anil Dhirubhai Ambani Group invited state governments, NGOs, corporates, and media to participate in the programme, a pilot of which is already started in a school in tribal-dominated Khairat village, near Karjat in Maharashtra.

Microsoft and Indian Institute of Science (IISc) collaborate for research
Microsoft Research has announced to enter into a research and collaboration agreement with the Indian Institute of Science (IISc).
The pact is aimed at accelerating the scientific discovery process by increasing the computational power in scientific and engineering research. Microsoft Research is committed to providing funding and research expertise in the next two-three years to assist with major projects in life sciences research and advanced high-performance computing platforms based on Microsoft Windows Compute Cluster Server 2003. Microsoft Research would collaborate with IISc on a project for biological data mapping and on another project on high performance applications using commodity clusters for scientific research.

WIPRO, INFY, TCS come together to boost education
To take the industry-academia partnership in education to the next level, the country's IT majors, including Wipro, Infosys BPO and TCS, are now in talks to come together for education initiatives.
So far, all three have launched their own initiatives to train teachers and students in information technology. While Infosys BPO has Project Genesis to train faculty, which in turn teaches students, Wipro recently launched a similar programme called Mission 10x.
This initiative is likely to be launched next year and in the first year of its operation it will benefit four lakh students across the 10 universities and the IT giants will adopt their states.

NetDimensions and Atlantic Link establish affiliate partnership
NetDimensions , a global provider of learning, knowledge and performance management systems, announced establishing an Affiliate Agreement with Atlantic Link Limited, a provider of advanced rapid e-Learning tools.

These tools allow subject matter experts who are not IT experts or programmers to produce highly sophisticated e-Learning courses. Under the agreement, Atlantic Link will promote NetDimensions products to clients who lack a learning management system (LMS) or a portal for hosting content. NetDimensions award-winning Enterprise Knowledge Platform (EKP) will provide the back-end learning management services to complement courseware developed with Atlantic Link's advanced content authoring tools. With the Atlantic Link software, anyone who can use a computer can create stunning e- Learning and unleash the knowledge locked within themselves and their organisations.
PRODUCTS

Intel to launch new low-cost laptop chip
Intel plans to launch a new microprocessor aimed at ultra-low cost laptop PCs, codenamed 'Diamondville', in April 2008.
Diamondville will assist a new segment of low-cost mobile PCs such as the XO laptop from the One Laptop Per Child Project (OLPC), the Eee PC by Asustek and the Classmate PCs developed by Intel. These notebooks are designed for children and for use in emerging economies where living conditions require long-lasting batteries and durable, dust-proof casings. Diamondville will be extremely low voltage laptop PCs that will cost between USD199 and USD250.

think3 Inc. unveils free2Design
think3 Inc, the Italy based pioneer in providing solutions for product development and innovation worldwide, unveiled its free2Design (f2D) initiative aimed at enhancing the design capability of Indian manufacturing sector to develop world class and innovative products. As part of this initiative, think3 Inc. will make available for the first time in India, a full commercial version and license of its 2D
software for free download at www.free2design.org.
think3 (www.think3.com) has been operating in the ICT sector for over 25 years providing technology for the complete Product Development Process. Besides offering free downloads, there was a need to empower engineers, design community and students so that they could effectively leverage this cutting-edge tool. This prompted to create a web platform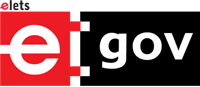 Recommended from all portals