This section features Hospitals & Healthcare Institutions providing top class healthcare services and infrastructure in their endeavour to provide International Standards in comprehensive patient care. To have your facilities featured, write to dolly@elets.in
Max Heart and Vascular Institute is a 200 bed state-of-the-art cardiovascular facility located in Saket, in South Delhi.

It is a tertiary care center designed to provide the highest levels of professional expertise and patient care in India and its neighbouring countries. The hospital is equipped with cutting edge technology- digital flat panel cath labs, state of the art OTs, apex tertiary level coronary services, provided by on-site medical consultants to handle acute MI, preventive care services, advanced diagnostic services including a 64 slice 'Phillips Brilliance' CT scanner and comprehensive nuclear medicine facilities.

All services at Max Heart and Vascular Institute are patient centric. The hospital has large, comfortable rooms (Suites, Deluxe, Standard and Economy) and services are delivered through specially trained nursing staff, F & B services, and housekeeping services ensuring global standards of hygiene and infection control. A world class Hospital Information System connects all the parts of the hospital, delivering a seamless and unique experience.

Service profile

Max Healthcare offers a comprehensive and advanced Cardiac Care Programme encompassing all areas of Cardiology, Vascular Medicine and support services.
Preventive Cardiology

Non Invasive Cardiology and Diagnostics

Clinical Cardiology

Invasive and Interventional Cardiology (including peripheral vascular interventions)

Electrophysiology, Pacemaker and Arrhythmia Services

Cardiothoracic including minimally invasive surgery
Vascular Surgery

Acute MI services with Control Command Center

Emergency services

Nuclear Diagnostic Services

Advanced CT Scan Imaging

Support Services
Procedures & Surgeries performed in the hospital include Cardiovascular Interventions, Cardiac Pacing and Electrophysiology, Cardiac and Vascular Surgeries.

Team of Experts at Max Heart & Vascular Institute


Leading cardiologist Dr. Ashok Seth is the Chairman and Chief Cardiologist of Max Heart & Vascular Institute. Dr. Ashok Seth is an internationally renowned cardiologist who has contributed extensively to the growth, development and training in the field of Interventional Cardiology (angiographies & angioplasties) in the Asia Pacific Region. For his outstanding contributions and achievements Dr. Seth was awarded the PADMA SHRI by the President of India in 2003.

He has performed more than 40,000 angiograms and 15,000 angioplasties in his career, for which he has received recognition in the "Limca Book of Records".

Dr. Seth graduated from J N Medical College, Aligarh Muslim University, in 1979. Soon after, he left for the U.K. for pursuing post graduation degree and further training. After 10 years in the U.K., he left his career as Cardiologist at the Birmingham University, Queen Elizabeth Hospital, to return to India to start the Invasive Cardiology programme of the Escorts Heart Institute, New Delhi as its Chief of Invasive & Interventional Cardiology in 1988.

He has pioneered numerous new techniques of angioplasty in Asia Pacific. He was the first cardiologist in India to use Directional Coronary Atherectomy and Stents and more recently the 'Drug Eluting Stents' in treating heart blockages, a step that has revolutionized the treatment of coronary artery disease. He was also the first person in Asia to perform ANGIOSCOPY and Angiojet Thrombectomies and of the few cardiologists in the World to perform Percutaneous Myocardial Laser Revascularization.


Some of the other key doctors are Dr. Anil Bhan, Director – Cardiovascular Surgery & Chief Coordinator, Dr. Bishnu Panigrahi, Director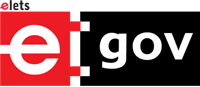 Recommended from all portals