october

2nd Athens International Conference on University Assessment: Assessing Quality
12 -14 October, 2007
Athens, Greece
http://quality.hau.gr/

Institutional Research and Accountability in Higher Education
17 – 19 October, 2007
Reno, NV, United States
http://www.rmair.org/page.asp?page=1246

International Conference on Research in Higher Education Institutions
24 – 27 October, 2007
Cebu City, Philippines
http://ched.mozcom.com

Student Achievement in Higher Education
30 – 31 October, 2007
Madinah Munawwarah
Saudi Arabia
http://educonference.info

november

Safe Schools Conference 2007
4 – 6 November, 2007
Calgary, Alberta, Canada
http://www.aasro.com

13th Annual Sloan-C International Conference on Online Learning
7 – 9 November, 2007
Orlando, Florida, United States
http://www.aln.ucf.edu

International Conference on Teaching and Learning (ICTL 2007)
15 – 16 November, 2007
Putrajaya, Malaysia, Malaysia
http://ictl.intimal.edu.my

International Education Summit
16 – 17 November, 2007
cincinnati, OHIO, United States
http://www.globalcincinnati.org

Teaching in Public – The Future of HE
21 – 23 November, 2007
Cardiff, Wales
United Kingdom
http://c-sap.bham.ac.uk

ICODL 2007 – 4th International
Conference on Open and Distance Learning
23 – 25 November, 2007
Athens, Attiki, Greece
http://artemis.eap.gr/icodl2007/

december

Regional Conference on Quality in Higher Education
10 – 11 December, 2007
Kuala Lumpur
Malaysia
http://qamu.um.edu.my/conf2007/

11th UNESCO-APEID International Conference: Reinventing Higher Education: Toward Participatory and Sustainable Development
12 – 14 December, 2007
Bangkok, Thailand
http://www.unescobkk.org/index.php?id=6257

School Education, Pluralism and Marginality: Comparative Perspectives
14 – 16 December, 2007
India International Centre
New Delhi, India
http://deshkalindia.com

january

e-Learning Excellence in the Middle East 2008: Define. Design. Deliver

14 – 17 January, 2008
dubai, Dubai, United Arab Emirates
http://elexforum.etqm.ae/

Responding to Change – Flexibility in the Delivery of Language
Programmes 7 – 11 January 2008
Hong Kong, PRC and Chiang Mai, Thailand
http://lc.ust.hk/~centre/conf2008
Call for Suggestions/ Recommendations/ Position Papers on National Policy on ict in Education, India

The Department of Education, Ministry of Human Resource and Development (MHRD), Government of India is currently developing a National Policy on ICT in Education. Global e-Schools and Communities Initiative (GeSCI) and Centre for Science, Development and Media Studies (CSDMS) will provide strategic support in this process. This process consists of drafting policy objectives, guidelines, practices and knowledge tools to support the implementation of the policy across all states and union territories of India.
The Department of Education, MHRD solicits inputs from leaders and visionaries in international agencies, industry, academia, NGOs and government to identify the needs, gaps, challenges, and issues of ICTs in Education sector in India and to contribute to the goal of defining a road map for building a National Policy on ICT in Education and invites to submit the recommendations/ suggestions/ position papers, to assist the Ministry to formulate a National Policy on ICT in Education.

How to submit

Articulate a progressive vision, objectives, guidelines and promising directions for building the ICT in Education Policy Framework.
Last date of submission October 25, 2007.
Submissions may be sent to: Rachita Jha(rachita@csdms.in), Research Associate, CSDMS, G-4 Sector 39, NOIDA 201301. Tel: +91-120-2502180-85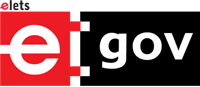 Recommended from all portals