PARTNERSHIP

Intel Announces World Ahead Alliance, UNESCO pact in India

Marking a new phase of Intel's World Ahead Programme, an alliance of 16 companies has formed to expand Intel's efforts to provide people in developing countries with the benefits of technology.
During a visit that coincides with the country's observance of "Teachers Day," Intel Corporation Chairman Craig Barrett announced the formation of the World Ahead Alliance in India. The memorandum of understanding calls for UNESCO and Intel to work jointly in areas that include teacher professional development, developing policies for the innovative use of technology in curriculum and promoting scientific research in higher education.

Sun Microsystems to facilitate e-Learning with Aunwesha


Sun Microsystems India has entered into a technology alliance with Aunwesha Knowledge Technologies Pvt Ltd, a software product development company operating in the IT segment of e-Learning and knowledge management, to deliver an end-to-end e-Learning solution to the academic community.
Aunwesha's software suite, LearnITy, including its various components such as Learning Management System (LMS), Online Assessment System (OAS), has been certified on both Solaris 10 for x64 (Intel and AMD) systems, Sun UltraSparc architectures as well as on the Sun Java Enterprise System. LearnITy is a pure 'India Inc' brand developed from scratch using open source and open standards. In order to make LearnITy more accessible, Aunwesha has drawn a very simple flexible licencing policy, which ensures low cost of ownership for the end customers.

Educomp acquires Canadian online teaching solutions company


Educomp Solutions, the online, interactive and multimedia education content and solutions provider announced that it had acquired a 70.05 per cent stake in Canadian online teaching solutions company Savvica.
Educomp offers solutions in pre-school learning management, K-12 schools, school management and online as well as offline tutoring. Its specialised product range also includes e-Tutoring products such as Mentoraide, Mathguru.com and Roots to Wings.
To add online solutions to its kitty, Educomp had previously acquired AsknLearn, a Singapore based e-Learning content provider. It also took a 76 per cent stake in ThreeBrix e-Services, the owner of learninghour.com, an online and offline learning solutions provider focused at Indian students. The acquisition of Savvica will add online community building capabilities to Educomp's repository of content across its various initiatives. Later this year, Educomp plans to launch a project to build online communities of instructors and learners based on geographical regions and subject matter, leveraging Savvica's skills.

IBM signs MoU with Vasavi College of Engg

IBM and Vasavi College of Engineering signed a Memorandum of Understanding (MoU), which enables the Hyderabad based premier educational institution to conduct IBM India's Accelerated Career Excellence (ACE) programme.
IBM India's ACE programme is aimed to groom technical talent at workplace. This unique programme provides the non-engineering employees of IBM India with an opportunity to upgrade their skills and qualification by doing a 4-year MS programme in Software Engineering. To facilitate this higher education programme, IBM signed a MoU with the University of Mysore in 2006 to develop a 4-year MS programme for its employees with BSc degree. The curriculum of this course has been designed and developed jointly by the University of Mysore and IBM.
Nokia ties up with SRM Univ of Chennai in India

Mobile handset maker Nokia has tied up with SRM University to offer a fully sponsored specialised B.Tech degree programmes for its employees at its Sri Perumbudur factory. This initiative is expected to encourage employees with diplomas to acquire engineering degrees.
The course, a seven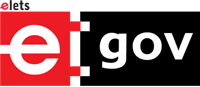 Recommended from all portals