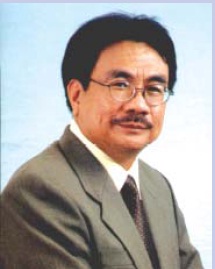 "Interoperability is the means by which governments can link and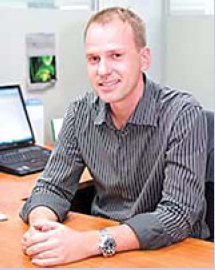 meaningfully utilise the vast stores of information they possess, regardless of whether it sits in one agency, on one particular vendor's hardware platform or one particular software vendor's application suite".Dr. Emmanuel C Lallana, GIF Project Adviser, UNDP-APDIP, and Lars H. Bestle, Programme Specialist, UNDP-APDIP, says this and more in a candid interview with egov magazine.
What is the vision and objectives of Government Intero-perability Framework (GIF) Project? Which are the countries that are part of the GIF study group?

The idea for the GIF project came about during a policy dialogue at a regional conference on Open Standards that the UNDP Asia-Pacific Development Information Programme (UNDP-APDIP) organised with the National Electronics and Computer Technology Center (NECTEC) in Bangkok in 2006. Participants agreed that government policies of interoperability are advantageous and that, if governments have not already done so, they should consider formu-lating their respective Government Interoperability Frame-works (GIFs).
Moreover, in our work, we find that many e-Government initiatives have resulted in a patchwork of information and communications technology (ICT) solutions that are unable to 'talk' or exchange data. Instead of transforming government, ICT has in many cases reinforced the old barriers that made government decision-making, not to mention citizen access to public services, more difficult.
Recognising that e-Government should be transformative, that governments are generally willing to spend money to deliver better services and enhance transparency and accountability, and that without an interoperability frame-work, ICT expenditures in government would rarely lead to these goals, UNDP-APDIP launched this project.
The GIF Project aims to assist countries who are striving to build interoperable ICT frameworks for better e-Government delivery, whether they are in the process of or wish to start formulating their interoperability frameworks.
A GIF Study Group ensures that the final recommen-dations are properly oriented and adequately responsive to the requirements for interoperability in the respective countries.
The GIF Study Group include representatives from the Governments of Brazil, Canada, China, Philippines, Egypt, India, Indonesia, Malaysia, New Zealand, Thailand, South Africa, Sri Lanka, and Victnam. Also represented is the European Commission and a standards expert from the United States.
United Nations Development Programme – Asia-Pacifi c Development Information Programme (UNDP-APDIP), in partnership with IBM and Oracle held the GIF Workshop and Study Group Meeting at Beijing in April this year. What have been some of the major recommendations and follow up actions?

At the Beijing Meeting, participants shared experiences, asked questions and set goals for their work. Participants agreed on the importance of standards, particularly open standards for interoperability. Some of the commonly cited benefi ts of open standards are that they enable choice, the use of multiple vendors, sharing of data across agencies, negotiation for better pricing and preservation of public records. Many expressed that it is not wise for governments to adopt unique national standards and that a more fruitful line of action is for governments to help develop and adopt open, global standards.
We also discussed the importance of capacity building to have the right skills and a critical mass of technical experts. Another topic discussed is the need to secure buy-in from all levels of government during the formulation and adoption of the GIF. A mechanism suggested to accomplish this is to conduct sessions with agencies to get their feedback so that they are part of the standard-setting process and they will not resist the implementation of standards.
Given this, the Study Group agreed to produce two documents – A Policy Maker's Guide and a Technical Offi cials Guide to Interoperability. These two documents examine the issues faced by countries developing GIFs and share major lessons learned from those who have already adopted theirs. These documents build on the discussions in Beijing, online consultations, as well as further research on GIFs.
What is the role of the private sector partners in GIF project?
The private sector partners provide technical information and advice. We support the   involvement of the private sector since they are usually in the leading edge of technological development. They can also share their experiences in working with other countries on GIF development, open standards and Service Oriented Architecture. Industry can also provide valuable advice on what policy and/or incentive would strengthen public-private partnerships. In countries with GIFs, their respective private sector representatives were involved in Working Groups that drafted the GIF or acted as external consultants to review  and comment on draft GIFs.

Please tell us about the status of the GIF project in terms of analysing what are the practices on interoperability achieved based on Service Oriented Architectures (SOAs) or Open Standards adoption?
We are fi nalising the Policy Maker's Guide and Technical Offi cials Guide to be released this year along with a comparative analysis of existing GIFs, including those from Australia, Brazil, Denmark, Germany, Malaysia, New Zealand, the United Kingdom, as well as the European Interoperability Framework, the US Federal Enterprise Architecture and the Canadian Service Oriented Architecture.
What is the importance of interoperability for the public sector?
Interoperability is the means by which governments can link and meaningfully utilise the vast stores of information they possess, regardless of whether it sits in one agency, on one particular vendor's hardware platform or one particular software vendor's application suite.Interoperability leads to better decision making and enhanced accountability through greater access to information that is available in the fi les, or databases of government agencies other than their own. In times of emergencies, this immediate need is even more critical.
Second, interoperability allows for better adaptability, fl exibility and innovation in government. Public administrations can innovate by mixing and matching various components to develop tailor-made solutions or to give local suppliers an opportunity to provide their services. Without interoperability based on open standards, public administrations will be less responsive to changing technology and demands of their citizens.
Third, interoperability is the foundation of a citizencentric, one-stop delivery of services through a variety of channels. Without interoperability the idea of one window for all goverment services cannot be realised effi ciently and effectively. For citizens, interoperability means they can access, provide and utilise government information using the IT solutions of their choice, without being stymied by closed, proprietary hardware or  software solutions that do not support open standards.
Fourth, for developing economies in particular, interoperable IT architectures based on open standards are the best way to enable local businesses to succeed in global markets, to create competition and choice, and free up scarce resources for other pressing needs. Open standards will make it easier for local companies to participate as major players in supplying services and solutions to the government. This is because the local companies usually lack the strength and resources of multinationals and may be strong only in certain areas or solutions.
Last but not least, interoperability leads to cost savings and/ or cost avoidance. By making systems 'talk' to one another, the need for new systems is reduced, if not eliminated. We have seen this in the case of Brazil where interoperability among the ICT system of the various state public safety agency not only enabled civil and military police to have real time access, to registers of motor vehicles and persons with outstanding arrest warrants, among other information, but also saved the federal government from building an expensive, common system.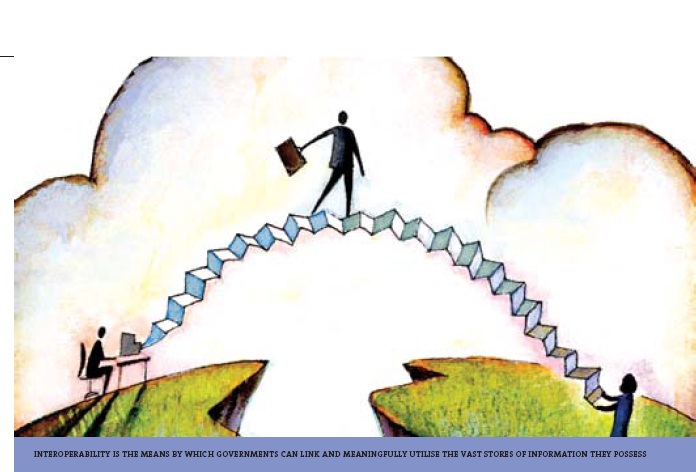 How will the formulation of a nation-wide strategy for coherent and effi cient e-Government systems and services help ensure interoperability? Please provide your insight on this issue.
The process of formulating a GIF is as critical as the GIF itself to ensure appropriate support, governance, and a baseline for measuring success. As mentioned earlier, we have seen many  problems with e-Government implemented in silos and not responsive to changing needs of  citizens or agencies. Just having offi cials from across government convening and discussing a  framework, (e.g., the standards, procedures, document formats, etc.) for yet-to-be-solutions  to work better with existing systems would go a long way. If GIFs are embedded in a wider- encompassing national e-Government strategy, one that sets out the values and principles for  e- Government, then the GIF is measured not only as a technical document but also on how  well it supports the overall goals of fl exible public service and good governance.
What are the key challenges in making interoperability a reality in various e-Governance initiatives?
Government agencies, because of their culture and/or mandate, may not be enthusiastic supporters of sharing information and promoting interoperability in government. Having policies and procedures on – as well as education to protect – privacy and security are critical to address some of the unfounded concerns of interoperability.
Another challenge is the lack of adequate information on and enforcement of the GIF. Simply having a document but not 'selling it' won't do. The standards that the GIF prescribes might not be followed simply because they are not known. Or, there may be a lack of technical skills to implement/enforce the GIF. Thus, among our recommendations is the need to invest in developing technical skills in the bureaucracy.
How do you rate the Indian government in the adoption of open source and in publishing the government interoperabile framework? What are some of your suggestions.
As you may know, Smart Card Operating System for Transport Application (SCOSTA) is a national standard in India that address the lack of interoperability between smart card  technologies for Driving Licenses and Vehicle Registration Certifi cates being employed by  different Indian state governments.
With the adoption of the SCOSTA standard the number of vendors available to provide cards  and card readers increased from four or fi ve foreign companies to more than twelve Indian  companies. Furthermore, the market price of the smart card has dropped from INR 300 per  card to INR 30. Given India's population and vehicular density the savings are in several billions of Rupees.
The SCOSTA experience is a good example of how the adoption of an open standard can lead  not only to increased interoperability but also reduced prices and increased bargaining power  of the Indian government vis-a-vis private sector technology suppliers.