VSNL offers web based calling service in India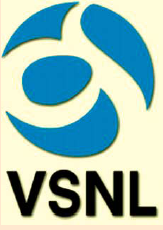 Videsh Sanchar Nigam Limited (VSNL), one of India's leading telecom service provider, will provide new facility, which will allow people of South Asian origin in the US to make calls to their country using its prepaid service without obtaining the calling cards.
The new service will provide superior voice quality, easy access and connectivity without a hidden fee or extra charges. The calls would be carried on VSNL's extensive global fibre optic network. Customers can purchase the service either through online or by calling VSNL customer service directly. It offers advanced features including a prepaid recharge option, which allows a calling account to be recharged through a credit card. Other features include instant recognition of calling line ID for PIN-less dialling from up to 5 registered phone numbers and the ability to make up to three follow-on calls without having to redial the access number, speed dial capabilities for up to 5 frequently dialed numbers, and last number redial.
Nokia offers Microsoft's Windows Live Services on Nokia Mobile Phones
Now Nokia S60 series users can directly access Hotmail and other features of Windows Live on their Nokia S60 series handsets. Nokia and Microsoft have signed a deal, which allows customers of 11 countries compatible with Nokia S60 to access a suite of Windows Live service.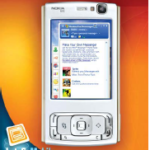 Users would be able to download the new suit of Windows Live and access Windows Live Hotmail, Windows Live Messenger, Windows Live Contacts and Windows Live Spaces on their Nokia S60 handsets, specifically, the Nokia N73, N80 Internet Edition, N95, N76 and the N93i. Users would also be able to chat with each other by using Microsoft's Live Messenger as well as send Hotmail e-mails. They can share pictures and write blogs by using Windows Live spaces.
The service would be available in some countries, including Denmark, Finland, France, Germany, the Netherlands, Norway, Spain, the U.K., Sweden, Saudi Arabia and the United Arab Emirates. Initially the service would be available for trial period but after that users will have to pay a nominal fee per month if they want to keep using them.
BT GLOBAL SERVICES CITED AS A LEADER IN THE GLOBAL WAN SERVICES MARKET

A report by independent industry analyst firm Forrester Research has found that BT Global Services (www.btglobalservices.com/) has become one of the world leaders in the global wide area network (GWAN) services market. The report, 'The Forrester Wave: Global WAN Services, Q2 2007', ranked BT Global Services as number one in the strategy category and number one in the market presence category.
Since 2005, BT has invested heavily—both in its own global network and in acquisitions—to help it meet the networked IT services requirements of multi-site organisations around the world.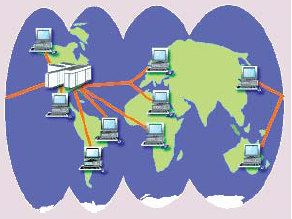 Acquisitions have included £500m purchase of Infonet in 2005, a provider of global managed voice and data network services in the Americas and Asia Pacific, and the £175 million acquisition of Radianz, a leading extranet provider, to significantly boost the reach of BT's network services. In April 2007, BT began integrating Comsat, a leading provider of data communication services for corporations and public sector organisations in Latin America.
This activity was reflected in the report, which commented that BT Global Services has "done a good job of using several acquisitions, including BT Infonet, to improve its overseas in-country delivery and support for large multi-national corporations."
Alex Pannell, general manager for global VPN products, BT Global Services, said: "Our aim is to become the global leader in the digital networked economy. We are continuing to invest in application optimisation, ethernet technologies and improving the customer experience across our VPN portfolio. This is helping us to meet the networked IT services requirements of multi-site customers worldwide."
The report looked at nine providers – only those that could offer global WAN services in at least 25 countries and across three or more geographical regions – and went on to say that BT Global Services had "the most ambitious plans for new and enhanced global WAN and international internet protocol services in 2007-08." It also concluded that BT Global Services is a "good choice for large multi-national corporations that have a high proportion of their corporate sites in Europe and in larger cities in the United States and Asia."  BT's MPLS network continues to expand around the globe. Every week an average of one new city is added, and every month over 3,000 new customer sites are connected. In the last year, network capacity has expanded six times to carry the digitised equivalent  of Washington's Library of Congress five times a day.
TRAI Recommends Subscriber-based Spectrum Allocations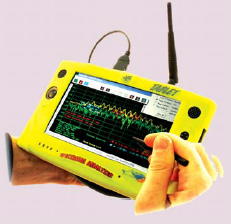 The Telecom Regulatory Authority of India (TRAI) of India has recommended wide range of measures for telecoms operators. TRAI forwarded its recommendations to the Department of Telecommunications (DOT), Ministry of Communications and Information Technology, Government of India on policies that should govern the licensing frame work for access service provision. The recommendations contain proposals on a wide range of inter connected issues that formed the basis of the reference from the DOT dated 13th April, 2007.
TRAI said that the existing licenses should be permitted to provide services either of the technologies, called code division multiple access (CDMA) or global system of mobile communications (GSM) on certain conditions.
Some of the recommendations made by the authority are:-
Entry Limit in Access Service Provision:
No cap be placed on the number of access service providers in any service area.

In order to frame a new spectrum allocation criteria, a multi-disciplinary committee may be constituted headed by an eminent scientist/ technologist from a national level scientific institute.

Enhance the present subscriber norms as an interim measure so that the task of spectrum allocation is not stalled.

GSM and CDMA operators may be given additional spectrum beyond 2X4.4 MHz and 2X2.5 MHz respectively after they achieve required subscriber base and subject to reporting compliance of roll-out obligation.

Any licensee wishing to get additional spectrum beyond 10 MHz in the existing 2G bands i.e. 800,900 and 1800 MHz after reaching the specified subscriber numbers shall have to pay a onetime spectrum charge at the rate mentioned below on prorata basis for allotment of each MHz or part thereof of
spectrum beyond 10 MHz.

For one MHz allotment in Mumbai, Delhi and category A service areas, the service provider shall have to pay Rs. 160 million as one time spectrum acquisition charge.

All spectrum excluding the spectrum in 800, 900 and1800 Mhz bands should be auctioned in future so as to ensure efficient utilization of this scarce resource.
TRAI has thus suggested a revised subscriber-based spectrum allocation criterion raising the threshold subscriber level for all bands. On the issue of service providers using a combination of CDMA and GSM technology, TRAI said that all spectrum should be auctioned except the 800, 900 and 1800 MHz bands. Any operator who is wiling to get additional spectrum beyond the 800,  900 and 1800 MHz bands, would have to pay a one-time spectrum charge of INR 80 crore for circle A region, INR 40 crore for circle B region, while INR 15 crore for category C. Currently, a company pays one per cent of its revenue to the government for additional spectrum, being allocated on the basis of each company's subscription levels. TRAI has also asked government to take back spectrum that is not being utilised by the operators.
Mobile Telephony for Paying Government Utility Bills
Use of mobile phones is being proposed by the government of India to enable citizens residing in a remote areas, access government services such as filling forms and payment of utility bills. For this a roadmap is on the anvil.
The proposal comes in the wake of the increasing reach and use of popularity of mobile phones and the already existing infrastructure of mobile telephony in the  country. There are 200 million mobile phone users in the country in contrast to about 36 million internet users, according to industry sources. As per a senior government officia, the government is also working out the details of setting up call centres or help desks for facilitating e-Governance projects.
BSNL to launch WiMAX in Visakhapatnam, India

The State-owned Bharat Sanchar Nigam Limited (BSNL) in India is planning to launch the seamless laptop connectivity using Worldwide Interoperability for Microwave Access (Wimax), a technology to allow devices to form wireless connections to permit the carrying of Internet packet data.
BSNL has offered the trail version of WiMax technology in various parts of the country, including Visakhapatnam. BSNL is providing high speed broadband Internet access of up to 70 Million bites per second as well as wireless wide area network for VoIP services to be used as telephone, videoconferencing, and as wireless surveillance to monitor images from anywhere with wireless cameras in remote sites including CCTV wireless cameras in the buildings, public areas, land areas, and machinery.