The author, with his varied experience as designer, developer, seller and user of ICT-based education, shares his experiences working with teachers, preachers and marketers of ICT-based solutions. The typical issues that crop up time and again include:
Marketing Professional selling ICT-based solutions to schools/teachers/end-users

Text-book material getting converted to e-Books/page turners

Concepts being introduced in a very complicated manner, very often being beyond the understanding of the end-user

An "overkill" of simulation/animation, much beyond the pedagogical requirements of a specific audience

Selling ICT-based solutions as reducing "teacher" time and increasing the "independent learning" of student

Very highly qualitative and unreliable evaluations of the success/failure of ICT-based solutions

High "Globalisation" and very little "localisation" of content

Involvement of high profile teachers and urban high profile schools in the design and testing of ICT based solutions

Absolutely no involvement of the end-user (the student) in the design, development and prototyping phases

Recommendation of "Blended Learning" as a solution. But, what is "Blended learning.
The article puts on record the typical experiences in each of the above critical issues and the author's ways and means of handling them, based on a year-long interaction with administrators, teachers, students and parents of rural schools in Maharashtra
Teachers drive the technology or technology drive the teachers!
There has been a continuing debate on when, where, what and how technology should be integrated with education at various levels, primary to higher. But, should we be talking of "integration of technology" or "inclusion of technology" in education?
"Let's step aside from this issue for a moment and think back a few
centuries when textbooks were first introduced into classrooms. At that time the initiative was not known as 'textbook integration.' The people in those days understood that the textbooks were conduits. Today we do not seem to grasp the concept that technology is liken to textbooks of a few centuries ago. If technology were viewed as a conduit, then it would be crystal clear that we are talking about curriculum development and not about technology integration" (Reilly, 2002).

Anthea Millett (Millett, 1999) talks about the misinterpretations of pedagogy: "I am always struck by how difficult teachers find it to talk about teaching. They prefer to talk about learning. "
So, in summary, we are left with the million-dollar dilemma: Do teachers drive the technology? Or does technology drive the teachers?

What aids better teaching and learning?

It is common knowledge that a child rarely learns in isolation. It is always in a group wherein the teacher and the group of students (varying between 20 and 40 in the same age-group) interact either as a monologue or in a dialogue. In most of the pre-primary classes in India, all children repeat in unison after the teacher. There is very little individual attention in the learning process. Herein come the critical factors that affect learning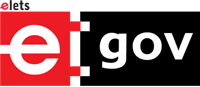 Recommended from all portals