Call to equip African teachers with ICT skills

Fifteen million teachers need to be retrained if Africa is to achieve universal primary education by 2015. Education ministers from the continent resolved that another hundreds of thousands of teachers require Information and Communication Technology (ICT) skills to help achieve this goal.
The first African ministerial round table on ICT for education, training and development also identified the need to involve corporate organisations.

Africa fifth region to open Microsoft Technology Innovation Centre

Africa has become the fifth region to open a Microsoft Schools Technology Innovation Centre (STIC) after Europe, the European Union, Eastern Europe, and the Middle East, which provides teachers with information, training and equipment to encourage the use of ICT in teaching and learning.
The Africa STIC will enable teachers to meet with the latest educational innovations and help schools to adopt learning technologies. The STIC will support skills transfer and teacher training for a 21st century education system. It will expose teachers and learners to innovative technology to move towards greater employability and active citizenship.

ICT course developed for Ireland primary teachers

Educational software company Fl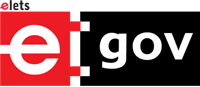 Recommended from all portals