Virtual Schools and Learning Home project in Maharashtra

In a unique project, a statewide consortium of 15 organisations and educational institutes will launch Virtual Schools and Learning Home (VSLH) project in Maharashtra, which will include various initiatives based on principles like open educational resources for all, and learning through independent exploration and self-organised groups.
The Indian Consortium for Educational Transformation (ICONSENT) consists of institutions like the Maharashtra Knowledge Corporation Limited (MKCL), the Homi Bhabha Centre for Science Education, Indian Institute of Education (IIE), SNDT University, and others. Starting June 30, ICONSENT will launch a series of initiatives, each of which will be executed by a select institution that will act as a nodal agency.
As part of the initiative to train nearly 20 lakh teachers in the State, the HBCSE will establish an online resource of educational material that can be accessed by anyone at any time. Teachers will also be given a certificate at the end of the training. MKCL will act as the nodal agency to set up Prayog Pariwar Kendras. As part of this programme, computer-equipped laboratories will be set up at 15 talukas as a pilot project in Pune district, which will be digitally connected.
Ghost teachers main hurdle in India`s education system: Study

Ghost teachers, who are on payroll but won't turn-up to take classes, private tuitions replacing the regular classroom and habitual absenteeism are major factors undermining the education system in India, according to a UNESCO study "corrupt schools, corrupt universities: what can be done?"
India stands second and next only to Uganda in absenteeism in the primary schools with 25 per cent of teachers missing from the classes. The 313-page study, conducted by UNESCO's International Institute for Education Planning, says absenteeism has cost 22.5 per cent of the salary budget earmarked for the teachers in India. The figures varied from state to state. In Gujarat teachers absentee rate was 17 per cent where as in Bihar it was as high as 38 per cent.
The study also makes an interesting observation that a habitual absentee teacher will continue to be an absentee no matter how near is the school.


TRAI sets up consumer education fund

The Telecom Regulatory Authority of India (TRAI) set up a Telecommunication Consumers Education and Protection Fund to create awareness among telecom consumers and for protecting their interests. The fund will initially have a corpus of around INR 100 million.
In order to raise money for the corpus, the telecom regulator has instructed all the operators, who may have charged their subscribers any amount in excess of the rates determined under any regulation and which could not be refunded to the concerned subscribers, and thus, lying as unclaimed with the service providers, to transfer the excess amount so collected to the credit of the `Telecommunication Consumers Education and Protection Fund.`
The fund, to be administered by the TRAI, will be used to undertake programmes to educate the consumers about various measures taken up by the government or TRAI for protecting the interests of consumers and to conduct studies and market research projects on matters relating to protection of their interests.

IGNOU spreads wings abroad

The Indira Gandhi National Open University (IGNOU), one of the largest open universities in the world which already has a presence in 35 countries, is about to expand its reach to six more nations in South Asia, the Middle East and Africa.
The authorities in Syria have approached IGNOU to help in capacity building. Apart from opening a centre, the African country of Botswana wants licensing rights of IGNOU study material. In Bhutan and Bangladesh, negotiations are on for opening branches. While Uganda is interested in IGNOU's post graduate courses, Yemen is impressed by low cost educational system. IGNOU provides only 50 courses to foreign students. And the six new countries will get the same number. Over 11,000 overseas students are enrolled under IGNOU.
It began its academic journey by offering two programmes in 1987 with an initial enrolment of 4,528 students. Today, its student base has increased to 1.5 million.
One in 50 has access to a PC, benefits of computerisation yet to reach masses

According to a new survey, one in every 50 Indians has access to a PC. In the fiscal year 2006-2007, the personal computer market in India witnessed a 20 percent unit expansion to over 22 million PCs.
IT Research firm, IDC's India Quarterly PC Tracker, Q1 2007 release, stated that in the overall Client PC market, including both notebooks and desktops, HP topped market share at 21.2 percent. The number two spot went to HCL with 13.5 percent, while Lenovo was able to manage taking 9.5 percent of the market sales for the fiscal year.
Looking at desktop PC shipments alone, HP led by a thin margin, followed by HCL and Lenovo. The overall Client PC market went up 15.9 percent in the first quarter of 2007. In the same period, desktop PCs grew at a rate of 6.3 percent, while notebook PCs revealed a significantly larger market share of 73.1 percent. In the notebook PC market, HP maintained the number one lead with market share of 39.6 percent, while Lenovo tagged second with 17.6 percent and Toshiba rose to third spot edging out Dell.

Indian HRD Ministry to create distance education regulator

The Ministry of Human Resource Development (HRD) is planning to create an independent distance education regulator to monitor and maintain the standards of open learning in the country.
India already has Distance Education Council (DEC) functioning under the aegis of the Indira Gandhi National Open University (IGNOU), but still wants to make it an entity independent of the central university. Under this proposal, the DEC will be an independent statutory body to promote, coordinate and regulate the standards of all distance education programmes offered in the country. The entire range of open learning will be covered from correspondence courses to programmes offered through satellite channels and the Internet.

Govt to create 'knowledge network'

Delhi is all set to become the first state in the country to systematically implement the recommendations of the National Knowledge Commission. The government has agreed to form a special purpose vehicle, and various committees to give impetus to areas like e-Governance, elementary education, vocational education, networking of libraries, hospitals, universities and resource centres for optimal use of information and help create a knowledge network.
Delhi, which has already unveiled its e-governance roadmap, will now have Special Purpose Vehicles – as suggested by the NKC – to implement the projects. The key ingredients in this approach are consultations, data sharing, and resource sharing so to enable researchers to undertake collaborative efforts at reasonable costs. A separate SPV will be formed for digitisation and networking of all the libraries. A separate State Translation Mission would also be set up on the lines of National Translation Mission proposed by the NKC for creating a database of translated texts, undertake translation of texts related to Delhi for making them available to a larger population and develop translation as an industry. A committee on Higher Education would look into all aspects to encourage private investment and e-Governance. A separate group would be constituted on vocational education and vocational training. Good English speaking graduates will be hired to teach English.

Chandigarh Education Dept to 'employ' children from poor background

The Chandigarh Education Department has come up with a scheme under which it will provide employment to underprivileged children as a part of vocational courses being run in government schools.
The department has decided to involve children associated with various NGOs and underprivileged children in government schools in making packets from waste paper. Officials said the packets will be used to put matthis, which will be provided in government schools from July. The children will make these packets in government schools where teachers will teach them how to make packets. The department will tie up with various NGOs in the city in getting children involved in constructive task.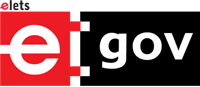 Recommended from all portals