South Africa moving towards m-Government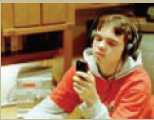 Citizens of South Africa can now check the status of their documents filed under the Department of Home Affairs via SMS. According to Dr. David Mashao, chief technology officer for the State i
Information Technology Agency (SITA), "people used to travel long distance paying large amounts of money in some instances just check their documents, but now they could spend only R1 to check on their applications." He added that this would benefit majority of South Africans as many people have cell phones. He said currently the system processes 10,000 enquiries per day, and he urged the people to use the system widely and get benefited.
Dr. David Mashao also announced about the SITA's new e-Imbizo, a customer relations portal for government. The portal will allow the people to send an SMS to the Department of Public Service and Administration (DPSA) about the problems of service delivery in all government services or spheres. The DPSA will categorise these complaints and send the same to relevant departments for further action. Dr. Mashao also unveiled the e-Health initiative of the government. One of the lessons learned from its introduction was that it should be done for the convenience of people. "We should allow people to access government services through cellphones," he said.  Hafsa Mossi, Minister of Information and Communication Technology, Burundi, said that her government, which does not have e-Government systems, could learn from South Africa on how to establish such systems.
First Office in SmartCity Malta by 2009

Fareed Abdulrahman, executive director of SmartCity Malta, has said the development of the project will proceed in phases up to 2021 and the first offices within the SmartCity are expected to be open for business by 2009.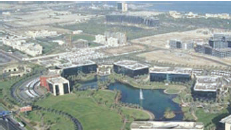 SmartCity Malta will attract investments of about US$300 million, according to  Fareed. Malta was chosen for the SmartCity project because it met TECOM's key criteria and it  has the potential to develop into a knowledge-economy hub for the Southern European and North African region. "At least 46 per cent of the gross built area will be used for the ICT and media business park; 29 per cent will be used for commercial purposes; and 25 per cent will be used for lodging purposes. About 33 per cent of the land will be allocated for public spaces," he added. He also welcomed companies who are interested in a long-term investment in Malta and the Southern Europe and North African region. He further stated "apart from Malta, SmartCity is looking at strategic investments at three cities in Europe by 2010. The idea behind having more than one SmartCity in Europe is to have a network of knowledge-based industry townships that will complement, not compete, with each other."
e-Payments System Expands in Azerbaijan
e-Payment system has started to progress and reach rural areas of Azerbaijan. Earlier, there were 1,100 ATMs and more than 2,000 POS-terminals while just 10 percent of them were located in the  regions.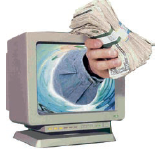 The e-Payment system will kick off after the delivery of pension benefits in the country. International Bank of Azerbaijan leads in the application of e-Payment systems followed by Kapital Bank, Bank Standard, Azerdemiryolbank, and Technikabank. The most popular e-Payment system among the Azerbaijanian are payment of utilities and mobile phone bills. Baku Telephone Communications unit presented its own payment system and other telecom units like Aztelecom, Azerpocht are also expanding their coverage and increasing the quality of payment systems. Aztelecom plans to reach all regions of Azerbaijan this year. To make non-cash payment system possible throughout the country, it is expected to install over 30,000 POS-terminals by 2008. The e-Payment system will give benefit to both buyers and sellers on Azerbaijan's market.
China Launchs Nigerian Communication Satellite (NIGCOMSAT-1)
China launched the first communications satellite for Nigeria. The launch was the first of its kind for Africa and the first time a foreign buyer has purchased Chinese satellite and its launching service. China secured this US$ 311 million deal in 2004.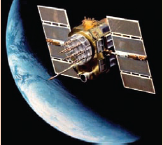 The satellite programme will revolutionise telecommunications, broadcasting and broadband multimedia services in Africa. It will create more than 150,000 jobs for Nigerians, broadband users will save more than US$ 95 million per year, and it will connect the remote rural villages, as well as save more than US$ 660 million on phone call charges. It is also expected to play key roles in e- ommerce, improving government efficiency and promoting the development of the digital economy in Nigeria and throughout the entire African continent.
Public Sector Bodies Claim

Comments
comments