ONGC Launches a Telemedicine Endeavour in Mumbai

The Oil & Natural Gas Corporation(ONGC) has recently inaugurated a pilot project of telemedicine network. The network extends from SLQ platform in Mumbai offshore to the Lilavati hospital, which is a famous hospital of India, located in north-
west Mumbai.

The network is named as Sagar Space Chikitsa, and it is geared to provide instant as well as critical healthcare to over 2500 personnel, who are stationed at 24 rigs and production platforms of ONGC.

The telemedicine solution will enable transfer of medical data from Mumbai offshore to specialists at the super-specialty Lilavati Hospital, who can then analyze them and provide the necessary clinical advice. The same medical data is also stored in a centralized server simultaneously, for reviewing and reporting later. This newly inaugurated telemedicine system will provide medical information and consultation across a gamut of fields in medicine, which includes cardiology, orthopedics and surgical.

It is expected that the establishment of this network will facilitate timely intervention and recovery process of these ONGC personnel, especially during the time of medical emergencies.

The telemedicine network will also be instrumental in reducing critical healthcare delivery times for its customers/ patients. The pilot project will be operational for three months, after which the project will be extended to all installations, which are having living accommodation at ONGC Mumbai offshore.
Healthcare BPO Education: India Ventures into the NEXT Age

NEXT, a premier training organization, that provides recruitment management services, and training in ITES, soft skills, communication and personality development, has recently announced the launch of India's first healthcare BPO education and training course. This training course has been aligned to the requirements of the healthcare BPO industry and aims to address a critical skill gap faced by professionals. The eligibility criteria include strong written English skills and a minimum qualification of the twelfth standard.

This certification course will span across 26 weeks and those eligible for the course can also apply for a loan from UTI bank, to be repaid through easy installment schemes.

The enrollments have begun with the first batch starting on 1 June 2007. Initially there are plans to start full time batches, and in due course, also introduce a part time option.

The course structure would include imparting knowledge on medicine and its terminologies, international hospital work culture and practices, behavioural training to understand and work with American communication styles amongst others. There are specialized modules in the training on medical claims processing, medical transcription, medical billing and coding as well as managing hospital accounts receivables.

According to Manoj Pachisia, the CEO of NEXT, "Addressing the skill gap is of prime importance and it is this requirement that leads us to launching a targeted program. The training aims to provide a foundation program for BPOs engaged in telemedicine, clinical trials, medical transcription, billing and coding, claims processing and accounts receivables.

Through this we hope to raise the quality of talent pool of the future generation coming into this industry."

Organizations such as Spheris India, which is an important player in India's healthcare BPO segment, view this as a step taken in the positive direction to address the skill shortage existing within the industry. According to Suresh Nair, CEO, Spheris India, "Introduction of the certification course has led us to elevate our longstanding partnership with NEXT and offer a guaranteed job to candidates upon successful completion of this program. This partnership is an effective filter, one that would allow us to maintain the highest quality of manpower in the industry. We would be looking to hire about 60 people from NEXT every month."
Frost & Sullivan Plans medical summits in small towns

Frost & Sullivan is hosting a one-day, multi-city summit titled 'Emerging Healthcare Hotspots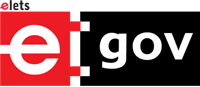 Recommended from all portals