Microsoft, SanDisk Join Hands to Build a NexGen USB Drives



Microsoft Corp. and flash memory maker SanDisk Corp. have partnered to build a new generation of USB drives and memory cards. This lets users to carry a personalised desktop and applications to any Windows PC. Microsoft will be responsible for the software side, while SanDisk will handle the hardware. While informing the usefulness of the new drives, Mike Langberg, Spokesman, SanDisk, said, "Think of this as taking U3 to the next level. Your whole computing environment will be on this drive and go with you".
In a joint statement, the companies said, the data will be encrypted, the drive or card contents protected from malware by integrated security software through the TrustedFlash technology, which secures content stored on the drive or card. "The new platform will allow applications that were not possible with U3: e-Commerce or personal finance or corporate applications storing data securely, or premium content, like movies, downloaded to the drive," said Langberg. The companies have targeted the second half of 2008 as a launch window.
Hitachi Launches 200 gb Mobile Hard Disk Drive



Hitachi has launched its latest mobile hard disk drive (HDD), the Travelstar 7k200. It offers a storage capacity of 200 GB and a spindle speed of 7200RPM. It can be equipped with hardware-level "Bulk Data Encryption" for protection of a user's data. Shinjiro Iwata, chief marketing officer, Hitachi global storage, said "The 7200RPM Travelstar is the rock star of our mobile hard drive family both for its technical merits and its desirability. As the industry's only third-generation 7200RPM product, we believe the Travelstar 7K200 will continue to accelerate this trend." The HDD will be available with high-end laptops from Dell and Alienware and the first model to get this drive will be Aurora m9700 and Dell XPS M2010.
Split-screen Technology for Public Sector
Researchers at Microsoft, Bangalore (India) are developing a software to split the screen into two halves in each side with its own operating system, desktop, cursor and keyboard. The new technology will allow two users to work independently on the same machine, sharing both the processor and monitor.  Aimed at the developing country's small businesses and schools, the technology will reduce the cost of computer.
The solution comes in the form of a software, therefore, there is no need to buy new PC. Users have to install the software and a second mouse and keyboard. The software enables two session of Windows to share the processor. The software allows the users to move their cursor to the other of the screen and enables colloborating and sharing of documents. Even both users can open third area called 'airlock' where users can place their shared files and resources.
Celtel targets rural Nigerian communities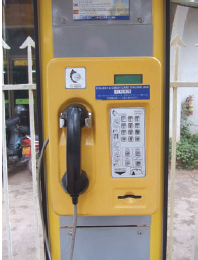 CELTEL, Nigeria has launched the country's first GSM 'pay phone' system in the south eastern commercial city of Onitsha with an aim to reach the rural communities. Austen Okoronkwo, General Manager (South Eastern Region), Celtel Nigeria limited, said " The target for Celtel pay phone is the entire country, however, special attention will be paid to the rural areas, where many Nigerian's lives and work." We are also aiding in the Federal Government's vision of empowering those who reside in rural communities through the provision of access to excellent communication services, he added. While addressing the gathering, he said, the product known as "Jembi Pay Phone" is a complete business tool. It offers the subscribers various  services including: Voice calls, text messaging (SMS) and Value Added Service (VAS). According to Okoronkwo, the device has been specially tested and proven by Celtel's team of engineers and key stakeholders. Celtel is introducing Pay phones to empower more Nigerians and give more people the opportunity to communicate with their friends, family and business associates at an affordable cost and conveniently.
3i Infotech Partners with FINO for e-Governance Project in India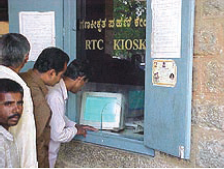 3i Infotech join hands with Financial Information Network & Operations (FINO) to provide financial services through common service centres (CSCs), being implemented under the national e-Governance programme of the Indian government.  CSCs aim to provide e-Governance services to rural masses.
The company has bagged CSC projects in two states. 3i Infotech will invest INR  0.3 million per centre and will man the operations. Through this partnership, the company will provide FINO services using innovative smart card based applications. Some of the G2C services planned are utility bill payments, land record certificates, e-Filing of tax returns, issuance of income certificates, birth certificates etc. Anirudh Prabhakaran, chief operating officer, 3i Infotech, South Asia, said "The government of India's CSC project is extremely unique in its vision and aims to provide a wide range of services to the citizens, especially the rural population of India. We congratulate the governments of participating states on visualising such a project – using ICT for rural upliftment. We are honoured to be partnering FINO in making available financial services to the rural masses."