The days of standing in a queue for anything and everything from applying for a passport or purchasing movie tickets to paying electricity bills and telephone bills seem to be heading towards oblivion. Probably the next gen may not know what it means to stand in a queue. This is happening not in USA or Canada but right here in India.
From e-Sampark in Chandigarh and LokMitra in Himachal Pradesh to e-Seva in Andhra Pradesh and BangaloreOne in Bangalore, citizens are transacting government services in comfort without standing in a queue in the hot sun or pouring rain and being serviced by smiling courteous staff. They do not have to face surly government officials and have the option of transacting services at any time of the day or night either by physically going to the centre or doing it from the comfort of one's home over the Internet. This is a sea-change in the way government services have traditionally been transacted and has been made possible by the application of ICT in the delivery of services.
Under the ICTD project the Government of Karnataka (GoK) conceived the Bangalore One project to provide integrated services to citizens so as to enhance speed, certainty, transparency and efficiency in providing various government services to the citizens through the concept of 'One-Stop-Shop'. It was envisaged that Bangalore city would eventually need about 50 citizen service centers to provide about 100 G2B, G2C and B2C services. At the outset it was decided to establish 15 service centers in different parts of the city and provide the services of 7 departments/agencies partici-pating initially in the Bangalore- One Project. Currently as per the first phase of the project 16 centres are operational and there are 11 government departments and 5 private players who are offering services through Bangalore One. A wide range of services from paying electricity and telephone bills and property tax to sub-mitting passport application and renewing registration licence for shops is being offered. Currently 23 services are being offered and many more are in the offing.
About BangaloreOne

The BangaloreOne project is one of the finest examples of the Public Private Partnership concept at work. Here a state government (Government of Karnataka) and a private agency (CMS Computers Ltd) have joined hands to deliver services to citizens in the best possible manner.
The objectives of the Bangalore One are:


To provide government and business services in a convenient and efficient manner

To enhance the accountability, transparency and responsive-ness to citizens needs

To provide cost-effective methods of service provision to the departments and provisions

To provide efficient and real-time MIS to the departments

To enable the Government departments and agencies to focus on their core functions and responsibilities


The outsourcing to the private partner is a variation of the Build, Own, Operate, Transfer (BOOT) model wherein the capital expenditure is divided between the Government and the partner. The Government of Karnataka (GoK) took the responsibility of construc-tion of civil structures and provision of interiors and furniture in the service centers. The rest of the cost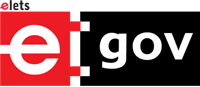 Recommended from all portals