Introduction

Inspired by the memory of the late philanthropist Byrraju Satyanarayana Raju, founder of Satyam group of companies, 'Byrraju Foundation', is a non-profit organisation dedicated to bringing about a tangible improvement in the quality of lives of the rural under privileged through the Information and Communication Technologies (ICTs). Set up in July 2001 based on the vision of the founder, a successful agriculturist turned entrepreneur, who strongly believed that the development of villages is vital for the progress of India. Byrraju Foundation is currently working in 171 villages in six districts of Andhra Pradesh (AP) state in India, impacting 2 million people under various projects with a mission is to create a world-class platform for sustainable rural transformation.


Project Ashwini (partnered by UNDP/NISG and Media Lab Asia) is a perfect example of such a visionary project implemented by the Foundation in 2005 that is proactively engaged in leveraging ICTs to grassroot developmental issues enabling the village populace to take informed decisions and immediate action. Under the purview of Ashwini, several extension services were initiated. 'V-Agri' (Virtual Agriculture), 'Community TV' and 'Ancient Wisdom through Modern Technology' are a few among them to make a mention. Speaking on these programmes Mr. P. Ram Gopal of Byrraju Foundation says "the services initiated or to be initiated are intended to be as catalyst agents to bring about touching and visible changes to lives in rural areas and efforts put in this direction brings a sense of satisfaction to me and my colleagues in returning back to our fellow people in the form of advanced knowledge for the betterment of our own communities"

V-Agri (Virtual Agriculture)

Agriculture and agrarians is one of the prime areas in our country seeking urgency in up- gradation in all angles to come out from the shackles of conventional methods and conceptions to increase output and productivity for fetching an enhanced and sustainable market throughout the year. V-Agri is one such extension activity of Ashwini that is robustly operating in seventy five villages of East and West Godavari districts of Andhra Pradesh.

Supported by Media Lab Asia, the service has developed confidence of over 2000 farmers comprising of seventy five villages. Primarily a data sheet would be made to fill from the farming communities with the help of the coordinators on pertaining issues and focus area to be addressed. This is processed into digital format facilitated by a software developed by IIIT, Hyderabad. The texts and photographs taken in field are being thus translated and are loaded to build database. This further facilitates for the constant updates.

The programme mainly occupies the extension of advisory services to the farmers. They include suggestions on crop production and cycling to kinds of fertilisers and pesticides to be used with the support of Information and Communication Technologies (ICTs). Surprisingly enough this method brings 'field to the lab' facilitating agricultural experts and scientists collate on the information derived from grass roots and also based on the doubts and suggestions raised over ICTs. "At village level seeking the advice of the expert groups of far off places and clearing doubts over video conference is no small feat, a few years back" says Mr. P Sridhar Reddy, Officer-in-Charge of V-Agri. "The enthusiasm developed over the ICT enabled initiative is immense and has to be sustained with constant innovative techniques, where the real challenge lies" he adds.
The service thus enables periodical monitoring of the gap areas to look into the scope for further improvisation. This platform of data house can thus be effectively used for studying the feasibility factors to determine scale of finance required for next cycle, export potential of the crops, quality of parametres need to be set for harvest ahead etc. The services comes with a nominal fee of Rs.150 per season for a farmer enabling him to make use of ICT services provided by Ashwini centre in his village. By next rabbi season, the service is expected to cover 6000 farmers collating with concerned service providers.

Issues

The issues faced on such tele-mode operations are often chronic. It often calls for a recheck with ground realities. Ashwini centres have found to its dismay that 70-90 percent of cultivators are not real owners of the land and, the rich land lords are of little interest to make use of the service. Moreover, being a seasonal occupation the part time cultivators engage themselves in odd jobs in off seasons, diminishing the interest of services provided with a sustained value. This necessitates to see to whom the service actually goes.

Food retailing and quality maintenance, intervention to maintain transparency, extending advisory service to crops other than paddy, coconut and plantains, encouraging multiple stake holders to avoid stagnancy are certain gap areas identified by Ashwini in the operation of remote mode of service extension.

Solutions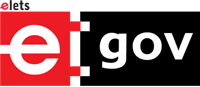 Recommended from all portals