The e-Governance services would be extended to the block level of the West Bengal, India, says the Information Technology (IT) Minister, Debesh Das.
The state government has built the 16-member council to take e-Governance in panchayat level. The chief minister Buddhadeb Bhattacharjee would be the head of the council. The government is investing INR 60 million for e-Governance programmes. The State Government is taking information technology to the people. Through e-governance it will be possible for people to avail many administrative services at kiosks without having to come to the government offices. Government has chosen 14 departments for the implementation of the e-Governance plan.
Get a chance to meet who's who of Smart Cities ecosystem in India including key policymakers from Central and State Governments. Join us at Smart City Summit, Surat on 19th-20th May, 2018 to explore business opportunities. Like and connect with us on Facebook, Linkedin and Twitter.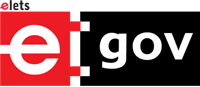 Recommended from all portals