FIVE NEW OPEN SOURCE PRODUCTS LAUNCHED BY C-DAC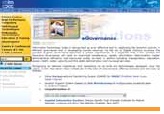 FIVE NEW Open Source products — Bharat Operating Systems Solutions (BOSS), Network@Guard Enterprise Edition, Area Traffic Control System (ATCS), e-SAVYA and Bangla-Assamese- anipuri Speech Corpora — were recently launched by the Centre for Development of Advanced Computing (C-DAC) at the 2-day 'Electronics and Information Technology Exposition (ELITEX)2007' at New Delhi, which was organised by the Department of Information Technology, Ministry of Communications and Information Technology, Government of India. Besides the fi ve new products, a directory of Open Source projects, a network security tool, and a supply chain management solution for SMBs were also launched. C-DAC also showcased its several other products such as Telemedicine, Health Information system, e-Learning solutions, wheel chair for the handicapped, Bioinformatics portal, India Development Gateway and others drawn from its centres at Chennai, Bangalore, Hyderabad, Mumbai, Mohali, Noida, Pune and Thiruvananthapuram. BOSS Linux has been developed to enable the people of India to be exposed to Free and Open Source Software (FOSS) and GNU/Linux. C-DAC has developed e-SAVYA or 'e-Saral Vyapar Suvidha' as an Affordable Supply Chain Management System for the SME sector enabling it to achieve greater coordination and collaboration among their supply chain partners. The Area Traffi c Control System (ATCS) has been developed as a fully adaptive road traffi c control system that uses data from vehicle detectors and optimises traffi c signal settings in an area to reduce vehicle delays and stops. C-DAC's 'Network at Guard: Enterprise Security Solution — N@G-ESS' addresses the issues of securing end systems. The E-Intrusion Detection System (EIDS) focuses on the reduction of false alarms and is build on top of the N@G to develop the enterprise wide IDS. C-DAC's Speech Corpora is a collection of Annotated Speech Corpora for Bangla, Assamese and Manipuri. This has been developed keeping in view the increasing demands for large speech databases regarding the development of Speech Technology and Acoustic Phonetics research of different languages.
TCS eyeing big chunk in India's US$6bn e-Governance expenditure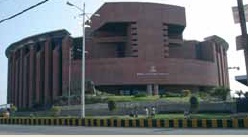 TATA CONSULTANCY Services (TCS) is aiming to gain a sizeable share in India's US$6bn e-Governance expenditure in the next fi ve years. According to company sources, the TCS' global government industry group is hoping to boost company's turnover by contributing as much as 10-12% by the next 2-3 years. Tanmoy Chakraborty, TCS' Vice President and Head — Global Government Industry Group, said that his company is into different stages of partnership with various Central Government bodies and States in India. Chakraborty disclosed, "TCS is concentrating on India and has notched up a hit with the MCA21, the fi rst e-Governance project of the Ministry of Company Affairs. The department has now submitted an expression of interest for a project of the Centre to IT-enable the environment and forest departments worth about US$80-100mn." Regarding TCS' partnership with different States, Chakraborty informed, "Gujarat has invited the department to implement INR1200mn project and a INR500mn project for Andhra Pradesh. Madhya Pradesh and Bihar are also seeking TCS' help on projects on portals. The West Bengal Government has already responded to TCS proposal for the INR800mn State Wide Area Network. A system on Value Added Tax (VAT) has also been implemented in 11 States including Gujarat, Rajasthan, the Northeastern states and Bihar."
In the overseas, TCS is currently working on a INR150mn 3-year project of the UK's Department for International Development (DFiD) to design end-to-end systems. In Ecuador, TCS recently signed an agreement with Banco Pichincha, Ecuador's largest private bank, to provide a comprehensive outsourcing solution valued at over US$140mn over a period of 5 years. TCS announced that the comprehensive solution would include a complete renewal of the bank's core banking solution with a TCS' BANCS solution.
FIJI TO GET ALCATEL SHANGHAI BELL IP VOICE AND DATA SOLUTION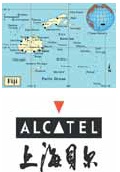 THE REPUBLIC of Fiji would get an advanced IP voice and data solution for its e-Government programme from Alcatel Shanghai Bell soon. Fiji's e-Government project includes a private IP voice and data communication and encompasses IT platforms, including security and network management. The Fiji Government said that it would be provided turnkey services by Alcatel Shanghai Bell, along with National computer Systems (NCS) of Singapore and Fiji Government Implementation Agency Information Technology and Computer Services (ITCS). The service includes consultation, program design, implementation, management and maintenance, as well as training. Fiji's e-Government program began in Q4 2006 and is expected to be complete in 2 008. The completion of the program would see Fijian ministries, businesses and citizens gaining direct access to information and services online.
IBM LAUNCHES NEW RFID TECHNOLOGY



IBM HAS launched a new technology, WebSphere RFID Information Centre, designed to provide a standard way to securely communicate the data created by sensors and RFID tags, and tie it to existing business information and trading partners. The new technology would enable clients the securely share and analyse accurate and real-time data generated by sensors like Radio Frequency ID tags, enabling signifi cant consumer and business applications like drug authentication and e-Customs for the fi rst time. IBM sources said that they have already deployed the IBM WebSphere RFID Information Centre successfully for a number of early-adopter IBM clients spreading several industries, including consumer packaged goods company Unilever, the e-Customs project ITAIDE in Europe, and 'Big Three' pharmaceutical distributor AmerisourceBergen.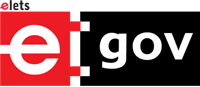 Recommended from all portals