The idea for FamilyPlace was born with the birth of our first child in 1996. As first-time parents, we were naturally excited and wanted to be the best parents to our child. We wanted to learn from other parents and also share with them our thoughts on parenting and educating young children. But we were new in town and did not know anyone so KV came up with the bright idea to go online to create a virtual place for parents to connect with one another to talk about everything connected to bringing up children. FamilyPlace was created and to our surprise and delight, people responded and were genuinely interested to get connected to discuss these issues!

FamilyPlace's and DAGS grant

We were invited between 1998-1999 to speak at the first ever conference on motherhood called 'Mothers for Mothers' and that resulted in hundreds of people being introduced to FamilyPlace through our talks. 'Mothers Meet' was formed to encourage mothers to network and get together to share their experiences on motherhood. It was a novel idea here and an exciting one for many mothers seeking friendship and support in a role that is often regarded as unglamorous. Friendships were formed and many became close friends this way. We have personally made many friends since founding FamilyPlace and we are still making new ones today!
FamilyPlace is not just a cyber community but it also inspires real communities to spring up from our website.
At about the same time, we managed to obtain a DAGS grant (Demonstrator Application Grant Scheme) to test out our idea on creating a community for parents to learn from one another rather than depending only on experts in the field. With the grant, FamilyPlace grew in size and strength with a great deal of publicity through activities like parenting seminars and dialogues. We were invited to speak at seminars and conferences related to family and appeared several times on TV, radio and newspapers and magazines. FamilyPlace was covered by all the major English dailies as well as the Chinese papers and Malay papers. It was also featured by the on-line media like CNet and The Star online. In fact, we were close to being 'celebrity parents'!


FamilyPlace had a monthly newsletter printed for the benefit of those not connec-ted. These were distributed free at kinder-gartens and children's clinics for the benefit of parents interested to be better parents. This was very popular and there were parents who looked forward to receiving these newsletters every month. To bridge the digital gap, FamilyPlace conducted Internet courses for mothers so as to encou-rage more people to learn to use the Internet for their various interests and purposes. As more and more people got connected, the newsletter was discontinued. But it was a good way to reach out to people out there.

We did not however take advantage of the situation to turn our website into a commercial one for monetary gains. We have maintained it all along to keep it from being commercialised so that it remains a free site for genuine exchanges in thoughts and ideas on parenting and education. Serious issues are brought up in the articles as well as on-line forums to address problems confron-ting children and parents with education gaining more and more attention. A new section was dedicated to education discu-ssing schooling and alternatives available leading to an education seminar held at a hotel in Subang Jaya with speakers from as far as Penang as well as from Kuala Lumpur.

FamilyPlace after the DAGS grant

After the grant was over in a year, we continued to maintain the website on our own on a much smaller scale. We were quietly raising our two daughters who needed more time and attention as we were teaching them ourselves at home. A playgroup was formed to provide playmates for them leading to firm friendships amongst the mothers as well as the children. Once a week, the playgroup would meet at one of the homes and activities like story telling, art and craft, songs and games were planned and conducted by the mothers themselves who took turns to conduct them. It was really a successful endeavor as we could see that the children truly benefited from it and so did the moms! It goes to show that parents CAN do something together to create healthy and interesting activities for their children without having to send them to formal kindergartens at too young an age. This inspired other mothers to try out home-based playgroups in other parts of Kuala Lumpur and elsewhere.

So, FamilyPlace is not just a cyber community but it also inspires real communities to spring up from our website. The focus now was in the education of our children and a new discussion group was set up for the purpose of discussing educational issues and seeking alternative ways of learning for children. A community for home-educators was formed and various ways of learning explored and shared here. There were various get-togethers organised not just by us but by the parents in the group as well. Group outings to TV stations, public parks, forest reserve and a horse farm were amongst some of the places we visited as a group.

FamilyPlace and e-Books

Two e-Books have been produced so far, written by Wai Leng: 'Life After Babies'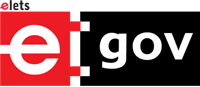 Recommended from all portals