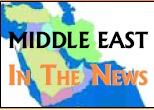 Dubai eGovernment to launch online services awareness services
In an effort to increase the usage of its online services, Dubai  eGovernment would be launching an awareness campaign. Dubai   eGovernment is aiming to ensure that 50% of government services transactions are carried out online by 2007 end. According to Rehab Lootah, Director,  e-Services, Dubai Government, the campaign would target individual businesses and encourage them to reach/help Dubai eGovernment by using those services.
Increased focus on labour inspection, e-Services by Dubai Municipality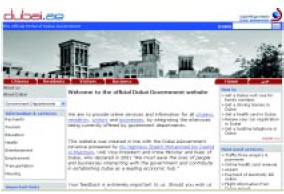 Dubai Municipality and the Ministry of Labour (MoL) have agreed to cooperate and work jointly in the fields of labour inspection and online services. The agreement was reached at recently between Hussain Nasser Lootah, Acting Director-General of Dubai Municipality, and Dr. Ali bin Abdullah Al Kaabi, UAE Minister of Labour. Lootah and Al Kaabi discussed issues pertaining to labour inspection as well as electronic linking of federal establishments and local government departments. During his meeting, Lootah explained about the steps being taken by the Dubai Municipality in the field of e-Government and its online services. He also briefed the minister regarding the mechanism followed in the inspection of restaurants and other food establishments. The prospect of sharing database of companies and establishments and the possibility of using the Municipality's Training Centre in training the ministry staff was also discussed.
Meanwhile, the MoL has started undertaking efforts to trace bogus companies by using a satellite network. Aimed at registering companies, the MoL has also launched e-packages and prepared a map to help inspectors gain easy and quick access to work sites. This is the first of its kind e-Government project in the world, and would be linked to a flexible database to receive applications and retrieve data on firms. The project would primarily target firms guilty of irregularities. It would also offer the service of issuing group permits within a record time of less than 48 hours. The MoL expects around 20,000 companies to be registered across the UAE every month.
Oman to expand e-Governance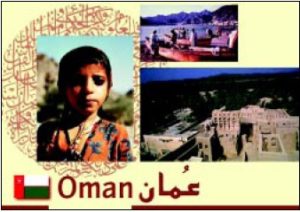 The Sultanate of Oman has decided to expand its overall e-Government strategy. As part of its latest series of online services, the Ministry of Health (MoH) has decided to develop three digital tools to enable the ministry's services effectively and promptly. An e-Referral Engine would be the first in the series to be launched. Successfully tested as a pilot programme in August, the e-Referral Engine would replace paper-based referrals between institutions, and would cover both request and appointment booking besides providing a notification system via SMS. Initially, this would be deployed in tertiary hospitals in 2007 and would be later extended to other hospitals and health centres in the next year. According to Dr. Ali Moosa, Minister of Health, an e-Notification Engine, which would cover birth and death notices as well as registering notifiable diseases, is also under construction. The MoH also intends to develop Tele-Education and Tele-Medicine.
The Information Technology Authority (ITA) is already undertaking several e-initiatives and making efforts to implement national infrastructure projects and supervise all projects related to Digital Oman Strategy implementation. Salem al-Ruzaiqi, CEO of ITA, said, "All the head offices of the ministries would be linked by the end of 2007 and subsequent infrastructure would be extended to the remaining government bodies throughout the Sultanate by the end of the decade."