LESA, consumers finding e-Suvidha inconvenient
e-Suvidha is now proving inconvenient for the Lucknow Electricity Supply Administration (LESA) and its consumers. There has been a sharp fall in the daily revenue collection of LESA at e-Suvidha's online billing centres due to frequent malfunction in the e-Suvidha server. This is also posing problems for consumers, who have to queue up braving long hours at the online billing centres, and sometimes even returning without paying their bills because of the computer losing its connectivity or logging out or hitting by other problems. Currently, there are more than two dozen online billing centres in Lucknow.
According to A. K. Singh, LESA chief engineer, more than 10% of the total bills that consumers come to deposit require revision for various reasons, which however, cannot be revised due to server problem.
RIVs in AP in for a trouble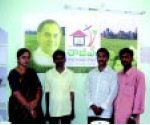 Andhra Pradesh's ambitious rural e-governance Rajiv Internet Village (RIV) is facing trouble. Some 1,500 RIVs were set up in the State two years ago. However, only 600 of them are functional currently. The RIVs are finding it difficult to sustain or have closed shops. In Krishna district, 24 out of the 94 RIVs have been closed down. The total number of transactions per month by the remaining 70 RIVs in the district is merely 30,000, whereas the urban e-Seva transactions are 3.30 lakh. In other districts the situation is similar. It may be noted that financial misappropriation in the RIVs are increasing, with five such cases being reported in West Godavari and Krishna districts.
Envisaged as a chain of computerised integrated citizen service centres, the RIVs are aimed at providing electronically deliverable services to the rural areas. Currently, the operations of RIV are performed offline, while the urban e-Seva operations are online and can be monitored on real time basis. The RIVs are being managed by unemployed rural youths.
Cyberabad police in a tizzy over e-Challans

A piquant situation has arisen for the Cyberabad (Hyderabad) police following the imple-mentation of e-Challan system after its introduction in October this year. The police has so far issued 14,150 challans, of which some 3,000 offenders have paid the fine while over 11,000 offenders have still not paid the fine amounts despite email reminders of their 'offence' by the police. The offenders have not responded to the emails even as the police announced that the offenders failing to pay the fines would be dragged to court.
The offenders are given 15 days time for paying the fine either at eSeva counters or at the compounding booth in the office of the  Hyderabad police commissioner. In the event of non-reply to emails or non-payment of fines, the Cyberabad police is now finding itself helpless in filing chargesheets against 11,000 offenders and take them to court due to shortage of manpower. However, the police has formulated a model chargesheet and plans to prosecute some offenders on a "trial basis", and assess as to how tedious process it would appear. It may be noted that the e-Challan system of the Cyberabad police is connected to the central database of the transport department to verify the details of the offenders.
Bhoomi SMS land alerts in Karnataka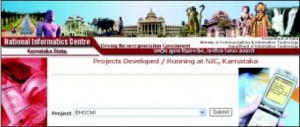 Karnataka's popular e-Government project Bhoomi has developed a land alert system that would send SMS alerts to the landowners in the State whenever a transaction on their land is done. This would particularly help landowners residing in places other than where their property is situated, and detect frequent dubious transactions via impersonation. The tip-offs about mutation are expected to prove to be a boon to the people.
According to Karnataka e-Governance Secretary Rajiv Chawla, the users availing SMS alerts facilities would have to get their mobile numbers registered in the Bhoomi kiosk and pay fees. However, the department is considering another form of informing the users who do not possess mobile phones. The SMS alert could also be availed by the owner for a legal transaction. Up till now some 4.9 crore farmers have availed of services provided by Bhoomi by obtaining Record of Right, tenancy and crop certificate by paying a fee of Rs. 15 per record.
Maharashtra to replicate KDMC website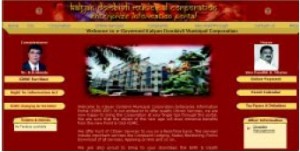 The Kalyan Dombivli Municipal Corporation (KDMC) website and its comprehensive e-Governance system has impressed the Maharashtra Government so much so that it has announced that the model would be replicated in all urban local bodies across the State. Among the various software modules to be replicated includes a citizen facilitation centre and an interactive website, a host of services like online property tax assessment, water payments, birth and death certificates, various licences including food and trade etc. Besides this, the town planning department's work is also available for viewing online. The KDMC would also add a Geographical Information System and a Human resource Management System among the final modules. The State Government said that the e-Government system would also be applied to municipalities not having e-Governance systems at present.
India planning a national Land Information System

The Government of India is planning to set up a national Land Information System (LIS) soon in order to set the age-old land records in the country right. Under the LIS, land records would be kept in electronic form, and is aimed at helping both the administration and landowners through e-Governance. Prime Minister Dr. Manmohan Singh, who recently chaired the Inter-State Council meeting, said, "It is a stupendous task to set the age-old land records in the country right as land is a state subject. There is a need to evolve a consensus among all stakeholders."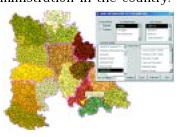 According to Amitabha Pande, Secretary of Inter-State Council, the National Atlas Thematic Mapping Organisation (NATMO), Department of science and Technology, mooted the idea of building a national LIS portal, following which a committee headed by a Joint Secretary has been constituted to prepare draft policy document. "Both the Central and State governments are making extensive efforts to improve land administration in the country. Development of an appropriate technology-based LIS would go a long way in effectively administrating land and also achieving millennium development goals for India by 2020," Pande said.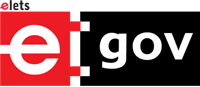 Recommended from all portals