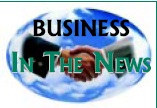 Lenovo launches India's first Innovation Centre
Lenovo has launched its first India innovation centre in Mumbai, India. The company has launched the India innovation center in partnership with Intel, Microsoft, LANDesk, IBM and Cisco. The center will deploy the globally developed solutions according to specific customers requirements. The centre will serve as a collaboration venue for providing fully integrated solutions. The company is ready to do partnering with other companies for specific domain capabilities in the innovation center.
Radwin's Winlink 1000 systems to provide rural connectivity in IndIa
Sonet, an Indian non-profit organisation, has decided to deploy radWin's Winlink 1000 systems to connect villages and help

villagers gaining access to the internet. This is aimed at benefiting them from e-Learning, telemedicine and e-Government initiatives. radWin's partner vlink Systems would implement the project. Ravi Codala, Sonet's IT Manager, said that radWin's Winlink 1000 Wireless Broadband Systems are expected to give the much needed high-bandwidth and cost-effective connectivity. Besides, in future the systems would also be used to connect more towns and villages.
Bsp Upgrades e-Rediscounting System to boost lending operations
Philippines Bank Sentral ng Pilipinas (Bsp) recently announced that it has upgraded its e-Rediscounting system in order to give an impetus to lending operations, particularly in the countryside. The Bsp has already set aside PHP20bn for its rediscounting window.

The adoption of e-Rediscounting would enable a bank to file and submit its loan application online without leaving its workstation. The new system is expected to not only reduce the processing time of loan application and payment but also the intermediation cost of borrowings by doing away with the cost of preparation and transportation of loan documents. With this upgraded system, banks would now be able to know the result of their loan application. Currently, the borrowing bank has to manually submit its loan applications to the Bsp.
Ecquaria Technologies, ictqatar to develop pilot e-Government services

Singapore's Ecquaria technologies and ictQatar, Qatar's Supreme Council of Information and Communication Technology, recently signed an agreement to develop a single integrated platform for launching and supporting pilot online services for the issue of new commercial registration with Qatar's Ministry of Economy and Commerce. The pilot services would be available in both English and Arabic, and would showcase the functional capabilities of routing to multiple government agencies and integration to their back-end systems. The pilot services would be implemented in a six-month period. Under the plan, the platform would eventually host the Qatari Government's key e-Services and leverage on common reusable services such as user authentication and e-Payment. The e-services are collectively referred to as 'Qsi' project. The agreement is believed to be the first Government-to-Business (G2B) e-Government agreement of its kind in the Middle-East to be sealed by a Singapore software company for a mission critical to e-Government infrastructure. Ecquaria announced that it would be working with Singapore's Infocomm Development Authority (IDA) and ictQatar to give impetus to Qatar government's drive towards fifth generation e-Government initiatives.
e-Qur'an by Intel, two Saudi software companies
Computer chip maker Intel corp., and two Saudi Arabian software companies – Dar al Rasm Al-Othmani and Semanoor, recently joined hands to develop e-Qur'an and e-Curriculum. Under the partnership, an electronic version of Islam's holy book Qur'an and a training computer for teachers packed with the government approved curriculum for school children would be developed. Dar al Rasm Alothmani would focus on the religious content, while semanoor would develop e-Curriculum. The e-Qur'an is a wireless Internet enabled small computer containing the text of the Islamic holy book, audio recitations in 40 different languages and interactive interpretations of the material. The e-Curriculum is a portable  Intel-designed computer integrated with software containing Saudi Government approved curriculum for kindergarten through the 12th grade.
Tejari to launch e-Tenders information service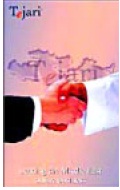 Tejari and the Development Gateway Foundation have entered into a partnership to launch a new online Government Tender information service called 'Manshoori', to be launched by January 2007. Manshoori would enable governments across the Middle east to create online tenders in English and Arabic to widen the pool of organisations bidding on infrastructure and other key projects. Omar Hijazi, Chief Executive Officer, Tejari, said, "Regional governments have become increasingly comfortable with the online procurement model due to the cost savings and increased efficiency it delivers. Manshoori creates a real-time tendering platform for the billions of dollars in development projects currently taking place around the region, from energy and gas to telecommunications, electricity and healthcare. Our exclusive agreement covers 17 countries in the Arab world allowing Manshoori to support the entire Arab world.
Accela Velocity Hall public access portal launched

Accela Velocity Hall was recently launched as a new public access portal in the Californian city of Yorba Linda. Announcing this, the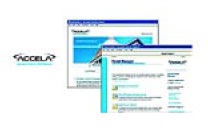 government enterprise management software solutions provider Accela, Inc. said that the portal would help contractors, development professionals and homeowners access various government services online. The portal would enable citizens and businesses to apply and pay for permits, check the status of permits, schedule inspections, and check inspection results from the internet at any given time.
The Community Development Department of the city through its building division would make available several permits available online. The permits to be made available include electrical replacements/upgrades, plumbing replacements, mechanical replacements, re-roofs, and water heater replacements.
Vietnam's Fpt unapologetic for Railway's e-Ticket website crash

Fpt, Vietnamesenetwork supplier for Saigon Railway's e-Ticket purchasing website, has said that it could not be held responsible for the recent website crash. Pham Thanh Tuan, Director of Fpt Telecom Infrastructure Management Centre, disowned any wrong- doing by his company after hundreds of buyers were left in the lurch when they were unable to access the railway ticket website to purchase train tickets. According to Tuan, the website had the capacity to simultaneously facilitate 450-500 customers. "The problem was with the railway company's software for the website. In fact they continued to use Mega office instead of switching to Fpt's Fibernet service, which offers rapid speed and higher capacity. Fpt is responsible for supplying internet service and the cable only, and does not write site software," Tuan charged.