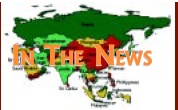 GSIS issues new e-Card system in Philippines

GSIS Wireless Automated Processing System (G-W@PS) has launched the GSIS (Government Service Insurance System) e-Card for government employes in Oriental Negros of Philippines. All GSIS members need to access and make use of the G-W@PS kiosk technology, which is 55-inch high, ATM-like machine with a 28-inch by 16-inch touch screen monitor. GSIS is also offering another cash advance to its member, which is known as eCard Plus Cash Advance Program (e-CAP) worth P10,000. e-CAP is the first loan or first assistance programs which is using the G-W@PS technology.
Pakistan's e-Justice project on track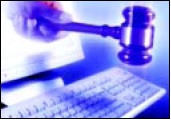 Awais Ahmed Khan Leghari, Pakistan's Federal Minister for IT and Telecommications, said that Pak. Ps. 40mn e-Justice project under e-government programme was on track, and that he is awaiting President Pervez Musharraf's approval. The project would enable Pakistani Bar Association gain easy online access to statutes and case laws. The first phase of the project has already been launched with the inauguration of Multan District Bar Association automation. During this phase, some 31 bar associations, mostly district bars, from Punjab have been provided online access to statutory and case laws. The remaining bar associations in the province would be automated soon. Leghari said, "The project titled 'Access to Statutory and Case Laws' is an extension of an earlier programme whereby the Ministry provided 82 bar associations of the country online access to statutory and case laws for a period of 3 years which ended in April 2006. Among the beneficiaries of the previous programme included 31 bar associations of Punjab, 16 from Sindh, 21 from NWF of Pakistan, 3 from Balochistan, besides 9 taxbar associations and 3 registry offices of the Lahore High Court." It may be recalled that the Pakistani government launched e-Government programme in 2002, and aggressively campaigned to put all the public service departments online, but however miserably failed in the absence of comprehensive strategy and design.
Singapore citizens give views on government policies through blogging and SMS
Now Singapore citizens can send their views on government policies through public blogging space and also through SMS as a part of new e-Government initiative.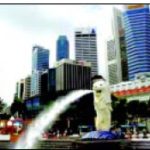 The role of Singapore Government in promoting connectivity and e-Governance plans was outlined at a forum session on "Re-inventing Government for a Digital World" at ITU Telecom World on 10 December. According to KT Leong, Deputy Chief Executive of the Infocomm Development Authority, the government will allow citizens to give their thoughts on a personal blog section. The government has also allowed people to message the government with their feedback by using their mobile phones. Singapore Government is planning to set up its sixth National ICT plan and third e-Government plan, which have already more than 1600 public services online and integrated more than 30 government agencies.
Iran's Aras Free Trade Zone to be fully e-Governed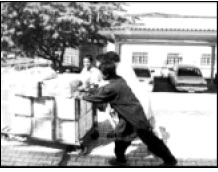 Ali Jalili, Managing Director of Iran's Aras Free Trade Zone (FtZ), recently said that with the completion of a comprehensive infrastructure telecom plan at over 11 hectares of Aras FTZ, the zone would be fully managed through e-Government in the next 2-3 years. Jalili said that Aras is the closest FTZ of the country to Europe and the Central Asia, and therefore quite vital from the viewpoint of it and telecom advantages. "This region's IT infrastructure is going to be the most updated generation, according to international and EU standards. By connecting aras FTZ to the international data chain the ground would be paved for the expansion of e-Trade and provision of back up services for European firms," Jalili stressed.
Japanese High Court finds national residency registry

Japan's Nagoya High Court's Kanazawa branch has found the national residency registry network or Juki Net to be perfectly okay, and has ruled in its favour after overturning a lower court ruling that termed it as unconstitutional and a danger to public privacy. The Kanazawa District Court had passed a judgment against the Ishikawa Prefectural Government in May 2005, which has now been reversed by the High Court judgment. The residential databases of the local governments across Japan are linked by Juki Net. Ever since its launch in August 2002, security and privacy issues have dogged Juki Net. Eikichi Nagato, presiding Judge, in his ruling stated, "Juki Net does not violate privacy rights and hence is not against the Constitution's Article 13. Public authorities, such as the state, are allowed to collect, manage and use the personal identification information on Juki Net for legitimate reasons for public welfare." The plaintiffs said that they would approach the Supreme Court regarding the judgment. Earlier, the plaintiffs argued that their personal information could be easily found and identified on the system, and that they have the right to control the disclosure of their own information is valid under the right to privacy guaranteed by Article 13 of the Constitution. Three municipalities– Tokyo's Suginami ward, the city of Kunitachi in western Tokyo, and the town of Yamatsuri in Fukushima prefecture– have refused to join the network owing to security concerns.
Maldives select Singapore's NCS for e-Government project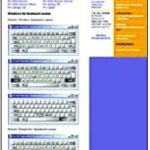 Maldives' National Centre for Information technology (NCIT) has engaged Singaporean company NCS for establishing an e-Government system for the country. NCS bagged the project after competing with six companies, which included an Australian company. The project is being funded by a loan from the ADB. NCIT officials said that with the advent of e-Government all the regions in the Maldives would be able to  avail online services promptly.
By 2011, bureaucracy to go paperless in Nepal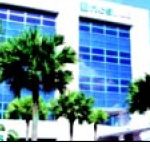 An e-government Masterplan as now been prepared by Nepal's Ministry of Environment, Science and Technology (Moest) for creating effective and productive e-Government through the application of ICT. The new masterplan comes in the wake of the failure to implement the IT policy introduced in 2000. The IT policy had envisaged putting Nepal on the global IT map by 2005. Prepared with the technical assistance of Korea IT Industry Promotion Agency (KIPA), the Masterplan envisages the creation of a paperless bureaucracy in 5-year period. Young-sik Kim, KIPS's IT Consultant at the Ministry, said, "The Masterplan would take Nepal into stage 3 of ICT development by 2011 if the political leadership shows strong will to implement it. However, for this Nepal must reengineer business process before applying ICT. The ICT tools can be only applied if there is effective and short-cut ways of business process in the administration," and added, "the Masterplan, which is divided into 3 phases – 'as is analysis', 'to be model' and 'establishment plan', recommends building infrastructure and human resources development. Besides, the Masterplan has also recommended the formation of an e-Government Steering Committee, headed by the Prime Minister, to control funding and architecture, define, write and maintain the standards and priorities for development and control the users of data." At present, Nepal stands at stage 1 in five Promotion stages specified by the UN. This means that the government websites have been created to provide basic information in a static manner.