Today the whole world faces and recognises the enormous force of information streaming via TV/cable, Internet, MP3, IPOD, radio, books, magazines, newspapers, smart cell phones, and handheld devices. People live in society of access to everything via the access to web pages and information searches such as google.

So how do we combat Information Overload? The answer is we change the way the message is delivered! How do we change the message delivery system? By Chunking – that is grouping larger bodies of information into smaller, meaningful segments which has certain advantages.

This article describes flash cards in terms of transferring content to pocket-sized cards as well as access to cards by mobile phone along with making own personal mobile flash card system.
Flash cards for learning

By definition Flash Cards are fast reading, pocket sized deck of cards that enable individuals, public and private enterprises to quickly tap into the best minds on business, professional development, communications, sales and marketing and host of other important content topics in work, occupation, organisation and or business. Flash Cards change the way the message and medium is traditionally delivered to one using innovative technological mobility tools in the communication age. It provides persons or enterprises to have ready access to information or serve as a learning tool for capacity building to raise their level of competence to perform tasks.

By chunking these flash cards can provide a learning platform for content dissemination that meets the needs of institutions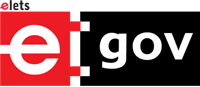 Recommended from all portals