Agriculture

Help line services for farmers

British Telecom and Cisco have launched a unique phone-help-line service for farmers in India. A new phone based information service named Lifelines India (Ek Duniya Sawal Jawab) will empower farmers across the country about the bumper crop in next season. This would be the next tool for second Green Revolution in India. BT has launched the new service system with the support of Cisco and OneWorld Charity for 150 villages of Bundelkhand and Himachal Pradesh, India. All the farmers can dial on the Lifeline number 022-39116000 and record their query on voice mail system. OneWorld will pick up the call and give necessary feedback from panel of agriculture and veterinary experts from ICT. It would cost INR 5 per call to the farmers. The Indian Society for Agribusiness Profession-als, Delhi and Tarahaat, Jhansi has turned their network to provide right information and advice to farmers. Later on, this service would be expanded over more villages. Life-lines India is claiming that their model is unique and different. BT has launched the project with the support of TechMahindra.
www.financialexpress.com
Community radio

Teaching value of community radio by YCMC in rural Bangladesh

A UNESCO-supported Youth Community Multimedia Centre (YCMC) is teaching people in rural areas about the value of community radio, using a combination of theatre and ICT in Sitakund sub-district in Bangladesh.


Volunteers of the YCMC recently participated in a ten-day training workshop on 'Forum Theatre'. Forum Theatre uses ICT in the forms of radio, television and telephone to enable live and runtime feedback to be received. This kind of approach makes people more aware of existing local issues and practices; it raises awareness about the lack of access to mainstream media; and it demonstrates how local communities can use community radio and other media to change their society. UNESCO's Interna-tional Programme for the Development of Communication (IPDC) and the International CMC Initiative, supported by the Swiss Agency for Development and Cooperation provided support to the establishment of the community multimedia centre. CMC uses the local cable network for content dissemination, reaching about one thousand households in Sitakund and it has plans to set up loudspeakers directly from the studio. YCMC volunteers will generate locally-relevant content in the local language (Bangla) daily for one and half hours.
southasia.oneworld.net
e-Commerce

Vietnam Trade Ministry promotes e-Banking Service in Vietnam

The Trade Department Ministry of e-Commerce hosted the seminar on e-Banking and on the five online payment methods currently used in domestic market like credit card, debit card, electronic cheque, electronic box and e-Mail payment.

According to the Ministry of Trade's Department Report, still customers prefer to pay in cash while shopping instead of using e-Banking service. There are 1000 enterprises across the country and only 20-25 percent of respondents have their own website, while 3.2 percent respondents offer online payment service. According to Nguyen Bao Hoang, managing general partner at IDG Ventures Vietnam, electro-nic payment service is still in developing position in Vietnam. Once the electronic payment service is perfect, the number of e-Commerce transaction would be increased.
Vietnamnews

ThinkSupport launches new web hosting plan for accounts

ThinkSupport (thinksupport.net), web hosting support and online service provider has launched new plan for account transfer and migration.

ThinkSupport's new grid based solution will cover all major billing system, mig-rate client accounts and billing data. Accor- ding to Sameer Kulkarni, VP of operations at ThinkSupport, user can download the files through FTP to their local system and upload it again to the new server.
Whir News

e-Governance

eProcurement programme can change UK Government
The e-Sourcing Managed Service is improving the efficiency of public sector buyers' management of potential and contracted suppliers.

Out of fifteen UK public sector projects, it is one of the highlighted project in the National Audit Office report named 'Delivering Successful IT Enabled Change'. The report reflects the key factors of the project. A director of Sourcing and Outsourcing Services Limited (SOSL) has led the change management programme and implantation of the eSourcing Managed Service on behalf of OGC buying.solutions. BravoSolution UK is providing the service, which combines a number of specialist web-based procurement tools to allow UK public sector buyers to tender, evaluate, negotiate, award and manage contracts online. After the launching of programme, till 40 organisations or groups in central and local government, health, broadcasting, sport, transport, housing and emergency services have used the eSourcing tools and 15,000 suppliers have registered.
www.prleap.com

ICT Award for bridging the digital divide
Translate.org.za has won the prestigious African ICT Achiever 2006 Award for bridging the digital divide in Africa.

The work of Translate.org.za includes the translation of computer software into 11 official languages of South Africa by using local translator and creating the first South African keyboard. According to Dwayne Bailey, Founder and Managing Director of Translate.org.za, said "as 2006 is the year of African languages, it seems only right that an organisation adressing language issues in ICT should win the ICT achievers awards for briding the digital divide". Open office.org 2.0 (R367.85)- office suite comes in 11 official languages, including spell checkers for Afrikaans and South African English. Africans can be proud of their language getting digitalized and going online. http://translate.org.za/content/view/1729/

NIC plans to build e-Gov portal for Vermont

NIC Inc. is going to build and manage an e-Government portal for the state of Vermont through a six year contract of worth $4 million.

The Vermont Information Association, NIC unit will manage the contract from its office in the state capital of Montpelier. According to contract terms, the association will supply the infrastructure to develop, maintain and host the state's official e-Government portal. NIC will use a self-funding model in which transaction fees generate revenue to cover the development and operational costs. The three-year base contract has renewal; options for additional three years to cover the service through 2012. Currently NIC is managing state portal and providing e-Government services for 19 states.
Washington Technology

Brunei Government requires ICT trained manpower

The Brunei Government is conducting manpower planning exercise to ensure an adequate supply of ICT trained manpower for development and maintenance of e-Government initiatives.

According to the Dato Paduka Haji Yusoff Hamid, the acting Minister of Communications has highlighted the exercise at the SAP IT Seminar for Brunei Darussalam jointly held by SAP Malaysia and Brunei's leading IT Telecom systems integrators and e-Business enabler, KPF Comserve Sdn Bhd. Authority for Info- communications Technology Industry of Brunei Darussalam (AiTi) is supporting the seminar and Universiti Brunei Darussalam (UBD) will provide the training in key SAP applications for public sector, enterprise resource planning and supply chain management as well as in basic programming languages. The e-Government programme will provide all appropriate information and online services. The 'AiTi Infocomm Competency Training Programmes' will provide a significant growth in local talent and ICT resources.
www.brunei-online.com
Education

FOGSI launches satellite based education programme for Indian medical colleges

The Federation of Obstetric and Gynaecological Societies of India has collaborated with the Indian Space Research Organisation for the satellite based education programme for medical students.

Indian Space Research Organisation has launched the satellite based education programme for medical students and doctors to update their latest information. According to the FOGSI president Duru Shah, FOGSI has launched a satellite based education programme for doctors and medical students in over 100 municipal and government medical colleges of the country. Initially, Cosme Farma Laboratories Limited (CFLL) will install satellite dishes with technical support from ISRO. FOGSI doctors will develop the course content and distributed live through satellite to over 100 municipal and government medical colleges of India. The satellite centres would be launched in medical colleges of Jaipur, Jammu, Gorakhpur, Patna, Guntur, Manipal, Vadodara and Goa.
www.hindu.com

IDB and OLPC signed an agreement to promote ICT in education programmes

The Inter-American Development Bank announced that the bank has signed an agreement with One Laptop Per Child association (OLPC), which will facilitate to support the development and mainstreaming 1 to 1 computing in Latin American and the Caribbean schools.

According to this agreement, both parties will contribute for the development of the Latin America and the Caribbean through the installment of individual computer devices. Both companies will contribute for regional and national policy dialogue, aimed for adopting computers in education, technical assistance, design and support for evaluation activities, content development tailor-made to the 1 to 1 learning environment, design of effective strategies to integrate individual computer devices in the daily lives of children, both at home and in school and design of effective approaches to supporting schools and teachers implementing 1 to 1 computing programmes. OLPC is a non-profit corporation, aimed to design, manufacture and distribute inexpensive network. While IDB is the oldest and largest bank and aimed to promote social and economic development in both the countries.
www.caribbeanpressreleases.com

General

Microsoft launches ICT Best-Practice Forum for Africa Development

Microsoft Corporation is launching a series of best practice ICT sharing forums to help the African Government in accelerating the use ICT solution for the development of local growth and development.

Microsoft announced about the launching of ICT forums during the EU-Africa Business Forum organised by the European Commission. The company is helping public sector institutions to deliver more efficient services to tackle with critical challenges like healthcare, education and infrastructure. Microsoft is partnering with African governments and the global development community to create innovative networks for developing Africa. According to Soumana Sako, Executive Secretary of the African Capacity Building Foundation, these forums are good opportunity for ACBF to explore the skills of ICT in education and healthcare programmes. The ICT Best Practices Forums will take place across each of the East, West, Central and Southern African sub-regions.
www.earthtimes.org

Commonwealth invites new ideas for ICT development

The Commonwealth Secretariat is inviting governments, NGOs and academic institutions to submit their project proposals for the development of ICT skills.

The call for the project is coming on behalf of the Commonwealth Connects Programme, an initiative to improve ICT skills in the Commonwealth and use as tools for development. The Commonwealth Connects Programme is coordinated by the Commonwealth Connects Secretariat within the Commonwealth Secretariat's Governance and Institutional Development Division. The Commonwealth has launc-hed its first ICT based project 'Rebuilding After the Tsunami: Using ICTs for Change', which offers the web development, e-Communication services and training to organisations working on Tsunami rehabilitation and reconstruction efforts in Sri Lanka and India. Other Common-wealth Connects project involves the radio based business training for Cameroon's women to help them in micro-enterprise.
all africa.com

Health

Mediasite helps diabetes patients through online technology

A new online communication system will link Charleston Area Medical Centre with more than 7000 doctors of the state.

Wisconsin-based Sonic Foundry Inc. has developed the new technology named Mediasite, especially for diabetic patients. The technology will work for anyone with broadband connection. CAMC doctors will give seminars, lectures on different topics like diabetes, osteoporosis and state can watch in real time. Previously, CAMC was using the technology of old version, now new technology will connect 7000 doctors with patients. This is the first educational programme for diabetes
Daily Mail

Nationwide wireless network for Singapore
Singapore government aims for a nationwide Wi-Fi initiative. The Infocomm Development Authority of Singapore (IDA) and the Finance Ministry are taking initiative steps for making government services more accessible by using Internet.

IDA is planning to set up 22 new CitizensConnect Centres in community centres and clubs. Each centre has two computers and an officer to help user to pay their government bills, renew or apply for HDB season parking tickets and other services. The IDA's initiative, named Wireless@SG will provide free Wi-Fi access to all Singapore residents and visitors from overseas. IDA has awarded Firetide Inc., a developer of wireless multi-service mesh technology and its partner iCell Network, for building the eastern portion of Singapore with Wi-Fi technology. iCell will use Firetide's wireless mesh network technology to create a high-capacity wireless infrastructure for the thousands of new Firetide access points needed for the area.
www.channelnewsasia.com

BL Healthcare launches TVx system

BL Healthcare is going to releases a system, which will allow doctors to monitor physiological parameters of chronic illness through wireless medical devices.

BL Healthcare's TVx system will enable patients to hold 2-way video conferences with doctors and nurses by using their television as the display. An in-built video camera and remote control with microphone will allow patients for video conferencing with their doctors. Patients can directly interact with their doctors and can immediately get their answer. The TV based display will allow patient to review the on demand information and receives answers from doctors and nurses. The BL Healthcare remote management systems reduce the medical cost for patients.
www.wirelesshealthcare.co.uk

m-Serve
Hutch provides Microsoft's Windows Live Services on mobile phones

Hutchison Essar and Microsoft announced for a broad scale mobile services alliance in India. Both companies are agree to work together to provide mobile search facility and other key Windows Live Services to more than 21 million Hutch subscribers.

Hutch customers in India would be able to search and access mobile content, information in one-stop integrated search powered by Windows Live Search for mobile phones. This search engine will include news, entertainment, information and World Wide Web. Hutch users would be able to search for local business listings and services for major Indian cities. Microsoft will provide Hutch's mobile portal named 'Planet Hutch', and manage Hutch's Fun Cards platform. It also includes Windows Live Services like Windows Live Messenger, Windows Live Mail and Windows Live Spaces. Managing director of Hutchison Essar, Asim Ghosh Hutch is the first service provider who launched MSN Messenger and Hotmail on mobile phones in India. The company has partnered with global service providers like Microsoft to provide various search engines for Hutch customers.
www.techtree.com

Reliance Communications launches video streamline service in India

Reliance Communications is launching mobile video streaming service on November 9, 2006. The mobile video streaming service is similar to the webcast service, except that it will also view events on mobile phones.

Reliance has invested INR 250-300 crore in the project. The mobile phone will support audio and video streaming capa-bilities to use this facility. Currently, there are approximately 27 million Reliance Communication's subscribers, who are using mobile phones, which supports audio and video streaming functionalities. Firstly, it is expected that all audio and video streamline equipped mobile handsets would be launched in India.
www.thehindubusinessline.com

Hotmail offers 1 GB storage capacity for their users
Microsoft Corporation is expanding the storage capacity of MSN Hotmail's active e-mail account up to 1 gigabyte.

Microsoft has announced that the company is expanding the storage capacity of Hotmail's active account up to 1 gigabyte and extending the expiration period for inactive account from 30 days to 60 days for those accounts that are more than two years old. The software giant is upgrading the storage capacity and extending the expiration period for e-mail account due to company's ongoing commitment for Hotmail users as they switch to Microsoft's next generation email service, Windows Live Mail.The company is rolling out the storage upgrade from 7 November in Asia, which will affect Hotmail users of ten markets including Australia, China, India, Hong Kong, Japan, Korea, Malaysia, Taiwan, Thailand and Singapore. www.moneycontrol.com

Open Source

Sun releases Java for open source community

Sun Microsystems, computer giant will offer programming language Java for the open source community.

Java language is used in more than 3.8 billion mobile phones, computers and other digital devices around the world. According to Rich Green, Sun's executive vice president of software, the company is hoping to provide more Java applications. The open source software is quite popular software in digital world. Majority of web servers, globally using Apache, an open source operating system and many businesses are using Linux for open source projects available free to use.
bbc.com

AlterPoint launches Open Source project ZipTie for Network Configuration Management

AlterPoint, Inc., a leader in advanced network management solutions has released an open source project named ZipTie at the Gartner Enterprise Networking Summit.

The main aim of the ZipTie is to create a community, which will advance network management beyond the limitations imposed by proprietary, vendor provided device management. The ZipTie is a open source software, which will expand the device coverage for networking engineer and operation teams. The ZipTie community can be accessed by ziptie.org. The project will also help network equipment providers, network and system management vendors by offering an open, extensible framework for easy integration.
business. wire

Technology

Watch Asian games on mobile phones

First time Qatar Telecom (Qtel) has displayed the handheld Digital Video Broadcast (DVBH) system.

Digital Video Broadcast system will allow user to watch television programmes on mobile phones. DVBH would be demonstrated during the Asian Games, which will start here on 1 December, 2006 and specially showcase how the television pictures can be sent to mobile phones. According to this service plan, user can view 13 channels including Al Jazeera, CNBC, Rotana Music and the Cartoon Network, among others. According to Sheikh Fahad bin Jassim Al Thani, Qtel Executive Director of Wireless Services, the company is trying to get this service on Nokia mobile phones.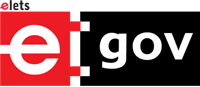 Recommended from all portals