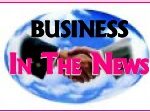 Rail e-Ticketing pact between AccesRail
Travel technology provider Amadeus and Canadian Rail provider AccesRail have signed a major global technology deal that would enable AccesRail customers to access the advanced Amadeus electronic Ticketing Server to fulfil electronic document storage and data management needs in a phased approach throughout 2007. The Amadeus server would facilitate the storage of e-Tickets, regardless of their origin, as well as validate and carry out security checks on the issuance of e-Tickets.  By 2007 end, the Amadeus server aims at enabling rail companies remain up-to-date and in line with airlines.
Coal e-Auctions in India faces Court ban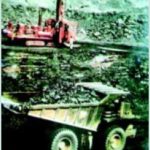 India's highest judiciary Supreme Court (SC) in its recent ruling asked the CIL (Coal India Limited) to discontinue coal e-auctions for the next 3-4 days. The SC denounced the scheme terming it as "misuse of CIL's monopoly status to seek the highest price rather than fulfilling its constitutional goals". The SC judgement observed: "Union of India has conceded that it took recourse to e-auctions to enable sick coal companies to turnaround. CIL needs to formulate a new policy based on public interest as distinguished from a profit motive." According to the judgement, roughly 95% of coal is made available to the core sector at a notified price or roughly Rs. 1,155/mt (per metric tonne), whereas non-core linked consumers and traders procuring through e-Auctions are forced to pay Rs. 1,660-1,900/mt.
"Despite a Government of India office memorandum promising sale of coal to linked consumers at an average e-Auction rate, sale to linked consumers is being made at the highest bid or price and not average bid price. The methodology for allocation of coal to a bidder of e-auction is thus, inequitable, irrational and fortuitous. No public opinion was sought and no committee appointed before starting e-auctions," the SC ruling said. The judgement has ordered that linked non-core sector consumers would get 100% of their linked quantity of coal. Besides, their security deposits also have to be refunded within six weeks along with interest charges at 12%.
Karnataka inks e-Procurement deal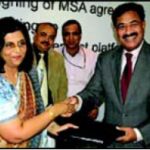 Hewlett-Packard India (HP) and India's Karnataka state recently signed agreement for developing a unified e-Procurement strategy for the region. Through this public-private partnership (PPP), Karnataka aims to improve its tendering, bidding and empanelment processes, including contract management. Malati Das, Karnataka Chief Secretary, said, "The system would enable government to maintain a clear picture of its procurement activities on a real-time basis. The strategy would improve efficiency and transparency in public spending by automating processes and allow for demand aggregation."
Initially, the project would cover selected government departments during the trial period. Later on, this would be adopted across all other regional government departments. Accordingly, the responsibility for applying policy lies with Karnataka's Centre for e-Governance. A dedicated agency has also been established to coordinate strategy implementation across departments.
e-Loans facility for Indian SSIs

India's standalone factoring company Global Trade Finance (GTF) launched the web-based e-Loans facility for SSI (Small Scale Industries) exporters recently. This is being done for the first time in India. The e-Loans would carry an interest rate of 9% at present. GTF has entered into an arrangement with Export Credit Guarantee Corporation for credit insurance cover of up to INR500mn (US$11.10mn). Under the e-Loans facility termed 'SSIs – Sanction Your Loan', an SSI unit meeting the required eligibility criteria would be able to obtain export factoring up to INR20.5mn (US$455,454), which would be sanctioned instantaneously.