Rwanda to advertise tenders online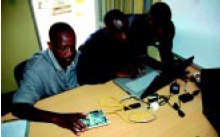 James Musoni, Rwanda's Finance and Economic Planning Minister, recently said that the government would soon begin advertising public tenders on the Internet from 2007 as part of its policy of providing transparency and faster services. Musoni announced this during an interactive meeting between several government officials and CEO of Development Gateway Foundation (DGF) Mark Fleeton, who visited Rwanda.
During his visit Fleeton gave presentations to the government about new technological systems such as digital market that brings about transparency and saving for government procurements. DGF has helped Rwanda establish a Regional ICT Research and Training Regional Outreach Centre (RITC), Geographic Information Systems and remote Sensing Regional Outreach Centre, and Rwanda Development Gateway.
UK computer users fear managing finances online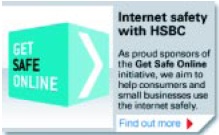 According to a report by government-backed Internet security awareness campaign 'Get Safe Online (GSOL)' in the UK, more than one-fifth of computer users have indicated that they would never manage their finances online due to web safety fears or e-Crimes. Tony Neate, GSOL Managing Director, pointed out that fear of e-Crime could potentially damage businesses in the UK even as more companies tend to move services online.
Acknowledging that web safety remains an important issue for all organisations, Pat McFadden, Cabinet Office Parliamentary Secretary, said, "A proportion of people are indeed worrisome about the very thought of going online for banking services and what would eventually happen in case their personal information is misused." He cautioned that people need to protect their computers and themselves by being careful with passwords, financial information and account details, and that it be seen that these initiatives are adopted by more ISPs and companies.
Ireland unveils upgraded citizens information website

Ireland's national agency Comhairle recently launched the upgraded version of its website www.citizensinformation.ie. The upgraded website replaces 'Oasis', the existing e-Government initiative, and also Comhairle's online Citizens Information Database. The website, which has been divided into 14 categories, would cover a variety of subjects that includes employment rights, buying a home, moving abroad and education. Catherine Hughes, Citizens Information Project Manager, said that the website now contains more detailed information. The website also has an added feature called 'My Information' where people can store references to documents or search results. Besides, the website has also more support for foreign languages. Currently, the information is available in English and Irish, with certain sections available in French, Romanian and Polish, with translated documents chosen based on their relevance to those communities. The website can also be accessed by users with disabilities.
Lips appointed inaugural Chair in e-Government



Dr. Miriam Lips has been appointed as the Inaugural Chair in e-Government at Victoria University of Wellington in New Zealand. Lips is a Research Fellow at Oxford University's Internet Institute and an Associate Professor in the Tilburg Institute for Law, Technology and Society at Tilburg University in The Netherlands. Lips, who would take up her position early 2007, has a strong track record in Europe for research on e-Government. Besides, her research and teaching interests include identity management, digital citizenship, personalisation, Internet governance, regulation in the information society and public management.
The Chair is believed to be the only second such Chair in the world after the establishment of the Cisco Chair in e-Democracy at Oxford University. The Chair is being supported by the State Services Commission and Datacom, which are co-sponsoring the position through the Victoria University of Wellington Foundation.