First "Microsoft e-Governance Awards" announced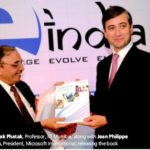 Microsoft India announced  the winners that includes 20 e-Governance applications for its first "Microsoft e-Governance Awards" instituted recently to recognise the most impactful e-Governance applications in India. Over 300 nominations were received for projects that included those developed by the National Informatics Centre (NIC), State IT Departments, and Department of Information Technology, Government of India, in partnership with Microsoft. The projects were adjudged on several  parameters including effectiveness in delivering project  objectives, optimising on delivering government services,     innovation, relevance, scalability and replicability. The "Microsoft e-Governance Awards" showcase IT projects that have significantly enhanced delivery of citizen services and have ushered in a more participative and transparent form of governance. e-Government projects to receive awards include Rajiv Gandhi Computer Literacy Programme (Assam), Instant Money Order (Delhi), Web-based System for Right to Information Act, 2005 (Delhi), SWAGAT (Gujarat), e-Suvidha (Tripura), AGMARKNET (Delhi), COIN (Bihar), Apna Khata  (Rajasthan), APOnline (Andhra Pradesh), APREGS (Andhra Pradesh), Bhu-Abhilekh (Madhya  Pradesh), Web-based Inventory Management System of Central Zoo Authority     (Delhi), eDharti (Delhi),BhuLekh (Uttar Pradesh), e-Dhara (Gujarat), Data Centre  Infrastructure (Delhi), Integrated Information System for Foodgrains Management (Delhi),  DDWS IMIS (Delhi), Office Procedure Automation (Delhi), NREGAsoft (Delhi), Lokvani (Uttar Pradesh), Courts Information System (Delhi), DRISTI (West Bengal), HimBhoomi (Himachal Pradesh), OTIS (Haryana), PRIASOFT (Orissa), PORTNET (Lakshadweep), Exam Results through the Internet (Delhi), SMARTMOVE (Kerala), SUWIDHA (Punjab), AICT –  School Education (Punjab), and MCC (Pune).
Jean Philippe Courtois, President, Microsoft International, Senior Vice President, Microsoft Corp, presented the awards at a ceremony in New Delhi. Ravi Venkatesan, Chairman, Microsoft India was also present. On the occasion, Dr Deepak Phatak, Professor, IIT Mumbai, released a book People Ready Governance, which is a compilation of the 33 finalists of the e-Governance applications and the impact it has had on the lives of the citizens.
In his awards presentation speech, Mr. Courtois said, "At Microsoft, we share the Indian governments vision for technology as an enabler of economic development.  The level of involvement and partnership we have today with the government on the building of an e-governance roadmap for India is truly exciting, and we look forward to working with the government to deliver solutions that bring government services closer to the people." Mr. Venkatesan alluded that e-Governance has become a critical necessity for India, and that Microsoft would be happy enough in working with the Indian governments on creating important e-Government applications.
It may be recalled that for the last 13 years Microsoft has been working closely with various departments of the Central and State governments and Public Sector organisations for developing e-Government applications. Currently, Microsoft is partnering with 14 State governments, and there are nearly 150 e-Governance applications running on the Windows platform. Additionally, Microsoft is also continuing to create benchmarks in local language computing and community outreach programs that help facilitate affordable access to technology in rural areas for effective delivery of e-Governance service.
'Fuse e-Governance, RTI': President Kalam



"The Government should expedite the INR2300mn (US$50.69mn) National e-Governance Grid Programme (NeGP) to make the revolutionary people friendly Right to Information (RTI) Act a real success," said President A. P. J. Abdul Kalam while inaugurating the 3-day national conference on RTI organised by the Central Information Commissioner (CIC) here at New Delhi recently. The completion of the ambitious NeGP is necessary if the objective of the RTI is to be achieved, Kalam stressed. "The NeGP would help faster and transparent dissemination of information to the citizens with the integration of information network at the district, states and national level to a common e-Information grid," the President said. Kalam also suggested the CIC to make effective changes in its website for enabling the applicants easy access in demanding information. Besides, the CIC also needs to put on its website the role and duties of the different departments and officials in the country's federal structure.
In another development, President Kalam recently asked the Comptroller and Auditor General (CAG) to initiate online auditing  to avoid time lag between auditing work   and completion of the project concerned. "There is a need to install e-Governance system for project management and monitoring at the commencement of the project itself," Kalam said during the foundation stone laying ceremony of the new CAG office at New Delhi.
MP planning e-Ration cards
The Madhya Pradesh government plans to give e-Ration cards to its citizens soon in an attempt to streamline the public distribution system and check blackmarketing in essential commodities. Under the pilot project, a computer-based automated ration card and public distribution management system is to be set up for connecting the shopkeeper, the warehouse and the consumer through computers. The e-Ration card system would enable monitoring of fair price shops from one place. Some 10 million e-Ration cards are to be prepared in the first phase at an estimated cost of INR800mn (US$17.67mn). Initially, 23,000 fair price shops would be connected.
Chidambaram launches e-Filing portal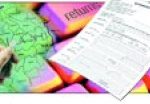 P. Chidambaram, Union Finance Minister, recently launched e-Filing portal http://incometaxindiaefiling.gov.in here at New Delhi. The portal is aimed at enabling companies and other categories of assessees to file their income tax returns online using the Internet. It has been made mandatory for the companies to furnish the return for assessment year 2006-07 online to the Income tax Department. However, furnishing an e-Return has been made optional for other class of taxpayers – individuals, non-corporates and trusts. Tata Consultancy Services and Hero Honda Motors were among the first companies to file their respective e-Returns through the newly launched e-Filing website. The filing of e-Returns would be jurisdiction-free. Ever since the e-Filing scheme was launched in September 2004, the Income Tax Department has received e-Returns from 1,600 companies.
Meanwhile, the All India Chartered Accountants' Society has raised doubts about the quality of the e-Filing system complaining of technical snags in electronic uploading of returns. The Society demanded that the e-Return filing by corporates be extended beyond the October 31 deadline. According to T. N. Manoharan, President of the Institute of Chartered Accountants of India, the Finance Ministry has extended the due date by one month (up to 30th November 2006) for filing corporate e-Returns, Tax Audit for companies and FBT returns for companies. Earlier, some 4 lakh assessees were expected to file e-Returns by October 31.
Karnataka's Education department to go hi-tech
The Education Department in Karnataka plans to adopt e-Governance to ensure transparency in administration and prompt information access to the people. M. Madhangopal, Public Instruction Commissioner, informed that under the first phase touch-screen kiosks have been installed at the Public Instruction Commissariat at Bangalore, and also at the Additional Commiserates in Gulbarga and Belgaum. Simialr kiosks would be installed in the offices of Deputy Directors of Public Instruction (DDPI), and at the Block Education Offices (BEOs) throughout the State, under the second phase. All 202 BEOs in the State have been provided with satellite connectivity. According to Madhangopal, information about teachers' transfers, promotions, seniority, grant-in-aid to schools, shifting of schools, new courses to be started and complaints received from the public would be easily accessed.
Website for Tripura Forest Department

In an attempt to move towards e-Governance in the State, Tripura Forest Minister Jitendra Choudhury recently launched the Forest Department's official website at the state capital Agartala. The total forest cover area has increased thus making Tripura the only State in India to do so.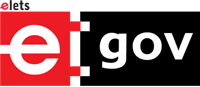 Recommended from all portals