US$11.3bn was the worth of the global market for self-service machines (kiosks) in 2005. By  2010, the market will cross the US$24bn mark, growing at an average annual growth rate of 17%.
60% of UK employees have access to computer records at their place of work; and, one in ten has abused this access. This suggests that databases are open to attack from growing insider threats according to an independent survey published by UK company Secerno.
4000 crore Indian rupees worth industry is expected for e-Governance in India from Rs 3,014 crore in 2005, according to a study by an Indian ICT consultancy organisation. At this rate there would be an increase of 30%.
65% of Singaporeans use the Internet at least moderately. 22% of the country's residents  encourage or aid others to use the Internet, according to survey results released by Media  Development Authority, a group formed to focus on and develop Singapore's media industry.
43% of companies that suffer large scale data loss never reopen, and another 29% close within two years, according to a research from Sun Microsystems.
30,000 of UK employees have access to computer records at their and above large and small firms are registered on the Government's tendering website in Ireland, up 100% since the Department of Finance published the website's existence.
80% annually is invested on data storage facilities by organisations, according to IDC   estimates. This constitutes a substantial proportion of overall IT spend.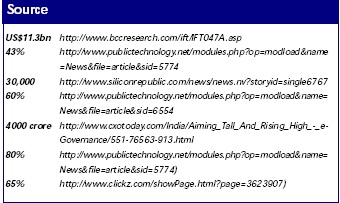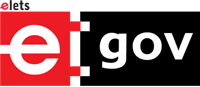 Recommended from all portals