Are you feeling feverish again?
Malaria, HIV-AIDS, Diarrohea, basic maternal and infant health related problems abound the world and happen to be killer diseases, threatening the very development prospects for many nations. The poor suffer the most due to lack of adequate healthcare infrastructure or access.
In developing countries, one child in eleven dies before its fifth birthday, compared with one in 143 in high-income countries. Every year more than 500,000 women die from complications of pregnancy and childbirth. As per William Haiao (author of 'Unmet Health Needs of Two Billion', 2001) there are more than 2 billion peasants and ghetto dwellers in low and middle-income countries who are extremely poor.
At the same time, science and technology have made great strides in improving lives and livelihoods and made it possible for the best health care to save lives, improve life-spans and create productive manpower, the biggest asset for any economic development. Information Technology (IT) is another revolution in the making, providing opportunities to access expertise from around the world. This domain is hot again!
For example, the IT industry in India which ran through the dot.com fever 5 years back and then caught a cold, is back into action! Everyone, from the retail to real estate paanwala to the rickshawallah is thinking IT through Internet or a mobile! In these feverish seasons there are some people left out in the cold, it seems! And that's the health sector. There is no denying the fact that per capita availability of malls is going to be much higher than access to functional hospitals in the country! Indian poor spend the highest on health and get the lowest return on their investment. There are virtually no health insurance schemes available for the poor it is they who suffer the most from the inadequate availability of health infrastructure in the country.

While India is abuzz with the e-Governance plans of various sizes and shapes dotting all over the country, there seems to be a lack of 'BIG' initiatives in the e-Health sector at the national level.
What the exciting examples that can create an impact? Who are the stakeholders who have invested in this domain? How can we advocate for national scale thinking and implementation? How can we bring in corporations to chip in to contribute their bit? Keeping this in mind, we have embarked on the venture of creating awareness on e-Health issues and opportunities. These issues are relevant not only for India but also for several other developing countries in Asia and beyond.

We look forward to forging a community of practice in the e-Health sector through this print publication eHealth, through the online portal on this subject, www.ehealthonline.org and also through the conference eHealth Asia 2007 being held in Kuala Lumpur on 6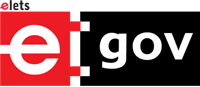 Recommended from all portals