Microsoft, Hughes to roll out 5,000 rural kiosks in India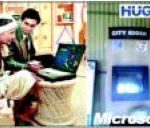 Some 5,000 broadband-enabled ICT rural kiosks would be rolled out in India following a tie-up between Microsoft and Hughes India. The ICT kiosks would be operated on a franchisee-based model offering budding rural entrepreneurs to use technology for e-Commerce, education and e-Governance. The ICT kiosks would be deployed across 200 small towns and rural regions.
Microsoft is already undertaking its 'Saksham' initiative aimed at creating an engagement model with kiosks service providers and various governments for delivering e-Government and other B2B (Business-to-Business) services. According to Rohit Kumar, Country Head, Public Sector, Microsoft, the partnership with Hughes is a step towards providing a holistic ecosystem under 'Project Saksham' at the ground level and enable the rural ecosystem. Expressing his opinion, Pranav Roach, president and CEO, Hughes Network Systems India, said that the ICT kiosks would not only provide a platform for exchange of information and knowledge, but also serve as a platform to create over 15,000 jobs and self-employment opportunities.
Gemalto bags Estonia e-Passport contract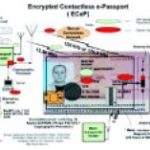 Estonian Republic's Citizenship and Migration Board has awarded the digital security company Gemalto with e-Passport contract, under which travel documents including a powerful microchip for biometric identification are to be manufactured by Gemalto and the complete personalisation system delivered to Estonia. Besides, Gemalto would also provide the Estonian Ministry of Interior a comprehensive solution with enrolment software and equipment for capturing and digitising the data, picture and signature. The contract agreement would run through 2012 with a possible extension to 2015. First deliveries are scheduled to start in early 2007. Earlier, Gemalto had bagged e-Passport contracts from countries such as the Czech Republic, Denmark, France, Norway, Poland, Portugal, Russia, Singapore, Slovenia, Sweden and the USA.
e-Trading system for India's largest vegetable market



In an attempt to modernise its working and bring in greater transparency in trade transactions, India's largest fruit and vegetable wholesale market, Azadpur Mandi, would soon go online. This is also one of the largest wholesale fruit and vegetable market in Asia. The market is spread over an area of 90 acres in Delhi's northern and southern regions. In 2004, the Government of India declared Azadpur Mandi a market of national importance. Currently, it has become a nationwide distribution centre with an annual transaction of 4.5 million tonnes of fruit and vegetables.
Earlier, the Agricultural Produce Market Committee of Azadpur Mandi awarded INR15mn (US$ 333,656) contract to Birlasoft – the IT division of the C. K. Birla Group – for computerising the market in June this year. Under the contract, the company created the Integrated Mandi Management System (IMMS), and would maintain it for 3 years. During the first phase of automation, the Delhi Agricultural Marketing Board would also be putting in INR30-40mn (US$ 667,360- 889,770). The computerisation of the market is aimed at reforming the administration, reduction in manual labour and improving revenue generation. Besides, with IMMS effectively in place corrupt retail practices like the creation of artificial scarcity of a commodity to hike its price would be curbed.
Pawan Mehra, Birlasoft's General Manager, informed that by early 2007 the market would be fully computerised. Birlasoft is already executing a similar project for 82 other markets under the Uttar Pradesh Agriculture Marketing Board. In his remarks, P.K. Chakraborty, Senior Marketing Officer, Directorate of Agricultural Marketing, commented, "The computerisation of the Azadpur Mandi will be helpful as well as beneficial in many ways for the agriculturalists, traders and consumers across the country as Delhi is a major trading hub for all sorts of agricultural produce," and added, "With the help of an e-trading system, the process of auctioning of the produce will be streamlined as bidders will be able to bid from anywhere now. Not only that, it will also help in forward and backward linkages of the produce."
e-Customs solution on trial

Now, satellite and mobile technology would be used to create a paperless documentation trail  of beer shipped from Europe to the US. In an innovative attempt that would make easier  international trade, computer maker IBM, Dutch brewer Heineken, international shipping  company Safmarine, Vrije Universiteit Amsterdam (University of Amsterdam), and customs authorities in the Netherlands, US and UK, have joined hands to launch the 'Beer Living Lab'  project that would wirelessly track beer shipped from Europe to the US. The project is aimed at  reducing security concerns, curbing tax fraud, making faster deliveries and reducing costs  for international trade by simplifying tracking processes. This project is part of the  Information Technology for Analysis and Intelligent Design for e-Government (ITAIDE) research project funded by the European Commission.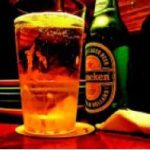 IBM would be providing its e-Customs solution 'Secure Trade Lane solution' to provide  real-time visibility and interoperatibility through wireless sensors linked to IBM's WebSphere  platform. The solution enables the linking of distributed data sources allowing data to be shared in real time between Heineken, Safmarine and relevant customs authorities instead of  building and maintaining a large central database with huge amounts of information. Stefan  Reidy, IBM's Manager of Secure Trade Lane, said, "The Beer Living Lab project is the first step  in building the 'Intranet of Trade', which will help to substantially i m p r o v e efficiency and security in the global supply chain."
Under the Beer Living Lab project, Safmarine would ship 10 containers of Heineken beer from  locations in the Netherlands and England, through their customs authorities, to the Heineken distribution centre in the US. The project would be coordinated by Vrije Universiteit  Amsterdam and best practices documentation shared across the European Union. More than  30 different documents are associated with one single container crossing a border equalling roughly five billion documents annually, according to the Organisation for Economic  Cooperation and Development. With e-Customs solutions, international trade becomes easier  as there are fewer physical inspections by custom authorities for shipments.
VIA Technologies launches solar cyber community centre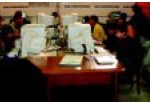 Chipmaker VIA Technologies recently announced the launch of South Pacific's first ever solar- powered cyber community centre in Ulutogia, a remote Samoan village in Aleipata District,  which is known for its multiple local user communities besides abundance of sunshine. Until  now the South Pacific lagged behind in global ICT deployment initiatives, but is now efforting  to improve the region's e-readiness by building the infrastructure. The VIA pc-1 Information Community Centre, which would be accessible to all, is expected to help address issues of e-Education, e-Health and e- Governance, besides providing business opportunities and offering Internet access to tourists.
ChinaPay, INICIS, Econtext into e-Payment partnership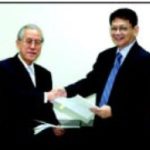 Chinese e-Payment service company ChinaPay has decided to tie up with South Korea's INICIS and Japan's Econtext, and would be cooperating with each other in future. ChinaPay recently  signed a letter of intent to set up a one-stop online payment alliance named "One  Payment Alliance" in order to help international businesses speed their capital turnover. This  would also enable international clients access the gateway of the alliance to easily handle the  transactions in the three countries, and reduce overall administration costs.
Philippines e- Government contract for Omega Tender
The Government of Philippines has given the contract for the e-Government system to the  South Korean high-tech company Omega Tender to build a video networking system. The  contract was signed between Lee Kyu-haeng, Chairman of Omega Tender, and Ramon P.  Sales, Philippine Minister of Information and Communication. According to an Omega Tender  press release, the Philippine Government would start to build an e-Government system and  construct a global e-trading network.