HMC relaunches revamped website



Hamad Medical Corporation (HMC) has relaunched its revamped website (www.hmc.org.qa) with many new advanced features. The new website contains information about all hospitals and healthcare centres under HMC, appointment checking facility, and Medical service fees for almost all treatments on offer. Besides, Medical library (accessible only to HMC staff) and medical journals (accessible to all) published by HMC are also available online.
Tenders, daily health tips, and a map of Doha, and facility to list vacancies under HMC and receive applications online are available. There is also special login facility for HMC staff on the homepage itself, with provisions for checking email; payslip and HMC phone directory are among the other features of the site. The website provides links to the sites of The Pan Arab Society of Trauma and Emergency Medicine, Qatar National Cancer Society, Hamad International Training Centre, and Qatar e-Government.
Saudi government to widen Internet access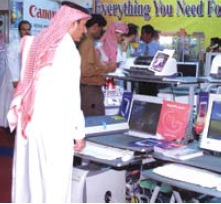 The Government of Saudi Arabia has decided to widen Internet access in the country for its citizens to have easy accessibility. The govern-ment would be setting up a fund enabling Internet Service Providers (ISPs) to share the cost of the project. A target to put 150 services online by 2010 has been planned. To develop e-Government services in the Kingdom, the government has already invested US$800mn. According to Fahad Al Hoymany, Minister's advisor for IT and head of the e-Government infrastructure department at the Saudi Ministry of Communications and Information (MCI), the government is holding talks with service providers over proposals for them to share the cost of providing services.
Al Hoymany said, "One of the obstacles that the Saudi Government could face in establishing e-Government across the country is that Internet penetration across the Kingdom is low. Currently, only 13-15% of the population is actually using the Internet." It may be noted that the United Nations' Global e-Government Readiness Report 2005 has ranked Saudi Arabia 80th out of the UN's 191 member states.
Dubai e-Services to be increased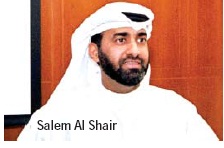 As part of its e-Government initiatives, the Dubai Government would introduce several new electronic services. Salem Al Shair, Director of e-Services, Dubai eGovernment, said that 90% of Dubai's government services would be handled electronically from 2007. Currently, 85% of Dubai's services are being conducted electronically. Al Shair said, "Revenues from Dubai's e-Payment services would reach AED60mn (US$16.33mn) this year. We have exceeded AED40mn (US$10.89mn) already in the first half of the year."
In another development, the Dubai Department of Tourism and Commerce Marketing (DTCM) has launched a new interactive Electronic Map of Dubai on its website, which is presently available in English, Arabic, German, French, Spanish and Japanese languages and receives an average of 1.5 million hits a day. According to Suhail Buhelaiba, DTCM Manager of Information Technology, the new facility provides a virtual tour of Dubai and significantly enhances the appeal of the DTCM website in the online community.
Kuwait e-Government implementation to  hasten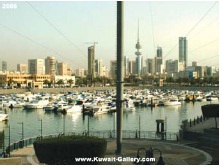 Dr. Ismail Al-Shatti, Deputy Prime Minister and State Minister for Cabinet Affairs of Kuwait, has said that the issuance of a decree for the establishment of an IT authority in Kuwait would compel the government to hasten remaining steps for the implementation of e-Government thus enabling to bridge the gap with advanced countries of the world.
"The establishment of the IT authority is one of the basic requirements allowing our Singaporean partners to help Kuwait in implementing the e-Government," Al-Shatti said, and added that the structure of the IT authority would be the same as the one implemented in Singapore. Al-Shatti recently visited Singapore and met Lee Boon Yang, Singaporean Minister of Information, Communications and Arts, to discuss latest developments in Kuwait's e-Government project.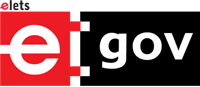 Recommended from all portals