Microsoft pledges 50,000 kiosks for Indian villages

Global software giant Microsoft would soon be setting up 50,000 kiosks in villages of India to enable delivery of several services to the villagers in their panchayats itself. Through these kiosks the villagers would be able to avail services such as bank loans, computer and English tutorials, the Internet, entertainment, digital photography, astrology and other desktop-based offline services. Besides, community discussions would also be made possible using audio and video chat. Microsoft is already running 'Saksham' – a rural computing initiative in India. Microsoft is significantly aiming to make the kiosks an integral part of the daily lives of people.
Currently, Microsoft Worldwide is holding discussions with the Union Minister for Panchayati Raj Mani Shankar Aiyer regarding this. According to Mr. Aiyer, people should gradually be able to lodge, track and resolve their grievances, monitor MP and MLA developmental activities and keep track of funds deployment through these kiosks.
Open source health-care info exchange software by IBM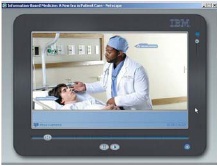 In a major step in the drive toward a national electronic medical records system in the US, IBM recently announced the launching of a software technology that supports the exchange of healthcare information to the open source community. The software is part of the Interoperable Healthcare Information Infrastructure project launched by IBM Research in 2005. The system would enable doctors to access and view a patient's electronic medical records even if those records originate in disparate systems.
According to Dan Pelino, General Manager, IBM healthcare and life sciences industry, the significant challenge in creating a national interoperable electronic healthcare information infrastructure had been the ability to access disparate health records stored in proprietary medical IT systems.
Takaful's e-IKHLAS aims for MYR1mn premium this fiscal



In the current fiscal, Malaysia's premier insurance company Takaful Ikhlas has said that it would be aiming for MYR1mn (US$) in premium for its Internet based takaful service 'e-IKHLAS'. Syed Moheeb Syed Kamarulzaman, Managing Director, said, "The scheme has received encouraging response since its launch at the end of 2005 as a pilot project under its e-Transactions or Internet based sales. Currently, e-IKHLAS is concentrating on potential or existing customers who want to obtain new or renew their motor policies. However, other policies such as personal accident and fire policies would also be introduced soon through the Internet channel.
We also planning to introduce other takaful products such as marine policies in the future."
Since July 2003, Takaful Ikhlas has been in operations, and intends to become the preferred choice for clients seeking financial protection services guided by Islamic principles and values.
'e-Ticket system not perfect': Security expert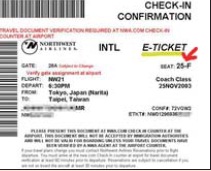 "The security regime surrounding self-ticketing for domestic travel is not perfect," argued Neil Fergus, co-author of the Wheeler report on airport security, while commenting on concerns raised by a Sydney businessman whose credit card details were illegally used online to book five e-Tickets. Fergus, who now runs a company called Intelligent Risks, was the director of the intelligence for the Sydney Olympics and Paralympics.

According to Fergus, since there is not a perfect security regime surrounding self-ticketing, the single issue of concern is about the screening regime so that  the risk is managed to the appropriate level. Earlier, it had been established that people committing such fraud were able to board planes without providing any form of identification. Fergus said, "Every change made to the aviation security regime has a major impact, not only on the efficiency of air travel, but on the costs of air travel." It may be recalled that security flaw with airport e-Ticket was detected at Australian airports, with cases of credit card identity fraud being exposed in a big way. The perpetrators taking advantage of a loophole bought their seats over the Internet under false names and with no system to check their identities.