Philippines educational institutions partially online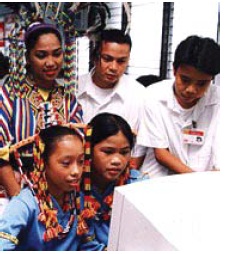 A recent study by Philippines' National Computer Center (NCC) indicated that only half or 56 out of 111 state universities and colleges (SUCs) in Philippines have websites to promote their schools. Conducted as part of the e-Government project of the NCC and the Commission on Information and Communications Technology (CICT), the survey aims to put national government agencies, local government units and SUCs to have web presence within 3-4 years. The survey revealed that 19 of the 55 web-enabled SUCs have stage 1 websites, 25 are in stage two and 11 are in stage three. Although the remaining 56 universities have yet to develop their own websites, the NCC continues to provide additional training for faculty members on how to build and maintain their websites.
The CICT uses the United Nations and American Society of Public Administration (UN-ASPA) as a development model for the e-Government Project, which has five stages. The first and second being static or frequently updated websites; third and fourth are websites with public query support or downloadable forms; and the fifth stage is a fully interactive website for both inter-agency and public transactions. Fifty-eight govern-ment websites are in stage 1, 136 are in stage 2, 144 are in stage 3 and eight are in stage 4.
Online tax payments introduced in Indonesia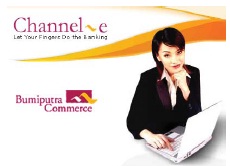 Online income and property tax payment is now possible for Indonesians thanks to e-Payment of income and property tax through the channel-e portal of Bumiputra-Commerce Bank Bhd (BCB). This will make it possible for 6.5 million users to conduct their financial transactions online. The service is available at www.channel-e.com.my where the BCB customers can make online payments using their savings or current accounts. Tunku Ahmad Burhanuddin, Executive Director, BCB, said that a minimal fee of 50 sen would be charged for each transaction and customers would receive online acknowledgments confirming their transactions. "Moving forward, beating deadlines, waiting in long queues and paying fines due to late submissions will be issues of the past. Online payment services have made this possible with just the click of the mouse," said Burhanuddin while launching the service.
Currently, there are 400,000 users registered at BCB's channel-e portal, out of which 90,000 had been active users. This, however, is expected to increase since there are some 300,000 taxpayers who used the Inland Revenue Board's (IRB) online filing system.
Government services online in Phuket

Phuket has become Thailand's first city to become 'One Stop Service City' where people can get access to government services via the Internet. Seen as a major move towards e-Government, it took two years to complete this 'one click, finish all' project. With its completion the government services and information has now become online making it easy for citizens to pay their utility bills and get information on public health care, postal services, basic education, job offers, tourism and immigration.
The project was developed in collaboration with the Software Industry Promotion Agency (SIPA). Kruawan Samana, SIPA Chairwoman, said that the project was based on service-oriented architecture, which was like "a main highway that hooks up all agencies under one language".  Fifteen government agencies have already linked their databases to https://thaionestop.org/ to allow people to contact them online, without visiting government offices. Public and private agencies wanting to link up with the website are charged between 700,000 and 1,000,000 baht. "A person can log on to the site with a 13-digit ID number and make bill payments via the Bank of Ayudhya, the only bank to have joined the project so far," Kruawan said.
The success of the project would however, depend on "ICT literacy" among Thai people, a change in mindset from hands-on to electronic services and a supportive legal framework among others. By next few years it is planned that all government services will be made available online.
Biman to start e-Ticketing before schedule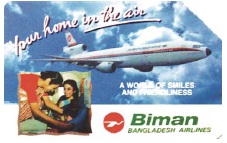 Biman Bangladesh Airlines (Biman) will initiate the e-Ticketing services for passengers and complete the network-wide transition by 30th June 2007. Biman and SITA (Societe Internationale de Telecommunications Aeronautics) recently signed an accord in Dhaka. Mohammed Shah Newaz, General Manager, Sales, Biman, and Steve Barnard, Client Director, SITA AUSPAC, signed the agreement on behalf of their respective organisations. The agreement has been signed in compliance the International Air Transport Association (IATA) decision regarding 100% implementation of e-Ticketing worldwide by December 2007.
IATA member airlines would have to stop printing paper tickets by the end of 2007. Thus, Biman e-Ticketing project would be completed ahead of IATA's deadline. IATA's e-Ticketing initiative is intended to save the airline industry US$3bn annually.
Through e-Ticketing, Biman would be able to save substantial amount of money since e-Ticket would cost around US$1 each against US$9 for each conventional ticket. Biman would now choose a sector, an interline partner and GDS to begin the process. "We hope to issue the first e-Ticket before this year is out. Passengers would be able to check-in with the thermal print out of the e-Ticket and his/her identity card or just if he/she can remember the e-Ticket number," Mohammed Shah Newaz said.
Newaz acknowledged that up till now only very few people in Biman know about e-Ticketing and therefore, there is a need to generate awareness and provide them the necessary training regarding how to go about e-Ticketing. Awareness building would be done through press releases, advertisements in newspapers, journals, in-flight magazines and announcements on board aircraft, he said.
e-Government drive envisaged in Pakistan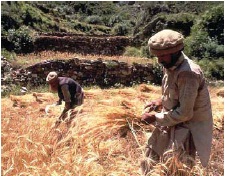 Pakistan has decided to take up e-Government drive in a big way. The National Commission on Government Reforms has come up with radical proposals, which include introduction of electronic FIR (first information report) system in the police and digitising land records. The land revenue sub-committee has proposed that the patwari system – the traditional as well as manual system of managing land titles, registration and revenues – would be replaced with electronic database, preferably on websites. "Although it would be tricky to transcribe the entire land ownership so far being managed by patwaris, manually on registers and on pieces of cloth in terms of mapping, it is doable," an official said. The sub-committee, however, declared that patwaris would be required so long as database on land affairs is not fully prepared and tested to be operational.
The Ministry of Information Technology and Telecom has already initiated the work under the e-Government project to prepare software for replacing patwaris. Upon completion, citizens would be able to access the land records through a website. Meanwhile, a separate sub-committee of the commission on public order and police has recommended eliminating the system of FIR from the police system and replacing it with electronic handling of complaints. In this regard, model software is being introduced in certain police stations to manage routine affairs.
Korea is #1 in e-Gov rankings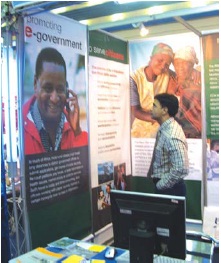 Korea ranked number one in the world in e-Government rankings as per the international academic survey that graded e-Governance capability. The Ministry of Government Administration and Home Affairs announced this. Korea scored 60.3 points out of possible 100 points. Taiwan, Singapore and the United States are respectively number two, three and four. The survey report, conducted by US' Brown University, said, "Korea's sites feature an impressive level of organisation and offer a wealth of information and services. The Korean sites are also highly customisable with a majority allowing the user to manage his or her own activities." The survey examined and compared the availability of publications, databases and number of online services, in about 200 countries.