OECD SME and Entrepreneurship Outlook 2005
Publisher:
Organisation for Economic Co-operation
and Development 2005 edition
ISBN:
9264009256
Pages:
350
Boosting and facilitating entrepreneurial capabilities for the rapid growth of innovative SMEs is an effective means of creating jobs, increasing productivity and alleviating poverty. Hence, identifying the policies needs will go in a long way to achieving these goals in industrialised nations as well as in developing nations.
The publication, accordingly reflects the recent trends, concerning SMEs and entrepreneurship in OECD economies and beyond. It reports on a wide range of policy initiatives taken to increase the competitive spirit of the SME sectors, which comprises over ninety five percent of all enterprises and accounts for two thirds of private sector employment. The content of the edition looks into the need to reduce regulatory and administrative burdens affecting entrepreneurial activity, the increasing attention given by governments to entrepreneurship education and training, the need to ease SME access to financing, technology, innovation and international markets, the growing importance of women's entrepreneurship, besides the local policy issues much to the interest of the innovative entrepreneurs and policy implementors and governments.
Open Source for the Enterprise: Managing Risks Reaping Rewards
Published by: O'Reilly in 2005
Author: Dan Woods, Gautam Guliani
ISBN: 0596101198
Pages: 217

Open Source for the Enterprise is a serious attempt to guide exploring entrepreneurs to open source to work in the modern IT departments. The software has entered a new area where it is being used as a marketing device, a collaborative software development methodology, and a business model.
Here a novice can seek answers to questions like, why there a productisation gap in most open source projects? how can the maturity of open source be evaluated? how can the ROI of open source be calculated? what skills are needed to use open source? what questions need to be answered by an open source strategy? what policies for governance can be instituted to control the adoption of open source? how will using open source transform an IT department? etc. The authors, with their expertise spanning over 15 years at IT departments small and large have collected the wisdom of a host of experts from IT departments, open source communities, and software companies much to the benefit of the enterprising individuals/groups furnishing an unique insight into realm of open source.
Gender Evaluation Methodology (GEM) for Internet and ICTs
Published by: Association for Progressive Communications (APC) and Association for Progressive Communications Women's Networking Support Programme (APC WNSP) in 2005
Authors: Chat Garcia Ramilo, Cheekay Cinco
Edited by: Teresita G. Camacho
ISBN: 92-95049-00-4
Pages: 139

As a measure of empowerment, GEM started as a project and has now evolved into a community to make ICTs work for women. The manual Gender Evaluation Methodology (GEM) for Internet and ICTs is a step by step guide for developing and implementing evaluation plans that incorporate a gender perspective.
GEM has now participatory member groups cutting across Asia, Africa, Central and Eastern Europe and Latin America collaborating and extending cooperation in consolidating the gender issues. It is a useful manual for the beginners who want to have an idea of how to conduct gender evaluations. It is also an authentic reference guide for the experienced persons in evaluation of gender analysis and apply the parametres in ICT initiatives. The manual also comes with an accompanying CD with complete evaluations of ICT projects implemented in different parts of the continents as well as links to the references on methodologies adopted to conduct studies. The GEM tool is also translated into French and Spanish. Above all, GEM is a strong advocate of ICTs as a potential tool in bringing dynamics of social change and gender equity.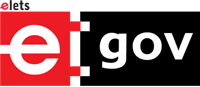 Recommended from all portals