Now, technological ATMs to benefit Chinese farmers


China's Jinglingqiao village of Songjiang District in Shanghai began trial operations of an information service kiosk specifically designed for farmers. The kiosks, which are termed as 'agricultural, scientific and technological ATMs', would offer agricultural knowledge, weather reports and market information to farmers. The kiosks would be easily accessible to farmers, from where they would also be able to purchase pesticides and receive them on a specific day. By the end of 2006, Shanghai has decided to establish 40 comprehensive service centres for farmers where such ATMs would be installed. Besides, installation of ATMs on a trial basis would also be done in 40 villages in Songjiang District.
Bangladesh's GrameenPhone sets up CICs
'Community Information Centre (CIC)' has been launched by GrameenPhone (GP) in Bangladesh as a pilot project through its nationwide EDGE (Enhanced Data rates for Global Evolution) connectivity. The project aims to provide Internet access and other communication services such as using emails, fax and instant messaging to the rural people. Besides, the centres would also provide passport forms, birth and death certificates forms, market prices of agricultural products through government website to the customers. According to Stein Naevdal, Director of IT Division of GP, the CICs would ensure self-employment for at least one or two youths in each village thereby contribute to building advanced knowledge of wireless communications and information technology in areas being served by these centres.


Presently, GP has till date established 26 CICs across Bangladesh ever since it launched the project in February 2006. CICs have been established in districts such as Sylhet, Rajshahi, Khulna, Dhaka and Chittagong.

K-AGRINET launches Connect Now campaign in rural Philippine


A 2-month K-AGRINET (Knowledge Networking for Enterprising Agricultural Communities) Information and Communications Technology Roadshow has been launched by the Open Academy for Philippine Agriculture that has brought Internet connectivity in the rural areas across Philippine. K-AGRINET is a campaign that urges local chief executives to allow their agricultural extensionists to go online. During the roadshow, 5 big buses equipped with notebook computers with wireless Internet access travelled down from La Union to Cagayan de Oro during the summer in a bid to promote KONEK NA! (Connect Now).


K-AGRINET, which is funded through the e-Government fund under the administration of the Commission on Information and Communications Technology, has 4 components. This includes e-Learning and Knowledge Bank through Open Academy for Philippine Agriculture, managed by PhilRice; the e-Consortia and e-Farm managed by PCAARD; and the e-Agrikultura, managed by the Department of Agrarian Reform.
The Office of the Provincial Agriculturist and the Philippine Rice Research Institute launched the Internet connectivity for agriculture extension workers in Negros Occidental in November 2005. Currently, OPAPA, also known as the Pinoy Farmers Internet, is advocating modernisation through access of information in the Internet. A network of national, local and international institutions providing e-extension advisory services and distance education to extension workers and farmers, OPAPA aims to empower farmers' groups through interactive network services giving them direct access to extension agents and agricultural experts.
Pakistan launches PIMS e-Government project
Awais Ahmad Khan Leghari, Pakistan's Minister for Information Technology, inaugurated the PKR39mn (US$647,088) PIMS (Pakistan Institute of Medical Sciences) automation project recently at Islamabad.
The ambitious e-Government project was launched in collaboration with the Ministry of Health, amidst the presence of Muhammad Nasir Khan, Health Minister; Farrakh Qayyum, IT Secretary; Fazal-e-Hadi, PIMS Executive Director; and other senior officials.
The PIMS has been equipped with computers, printers, and an MIS (Medical Information System) application that includes all functions of the hospital including patient care, inventory and stores. A further 100 additional computers and accessories to PMIS would be provided to extend the project at all its allied departments.
Thai software developers invited for e-Government projects


In Thailand, local software developers would now be able to participate in e-Government development projects. The Office of Computer Cluster Promotion (CCP) is already working with Thailand Science Park, the Software Industry Promotion Agency (Sipa) and Software Park Thailand for establishing 'Open Development of e-Government Collaboration' project. According to CCP's Director Smith Suksmith, the software developers would complete the project in three stages. The first stage would be to develop requirement analysis, design the flow of information between government agencies and establish the system architecture and program specifications for information exchange. The second stage requires the developing of graphic design and programming related to the designs. Finally, programs would be test-run for quality control and evaluation.
Some 10-15 software vendors would initially participate in the project that would run from August to December 2006. However, the number of participants is likely to increase in next year's projects. The selected vendors would be provided with software tools, facilities and training. CCP would function as super-project manager, and is responsible to allocate e-Government projects for development to selected vendors.

Brunei e-Health project to take off soon


In order to give a further push to e-Government, Brunei government's Ministry of Health recently signed a contract with Pricewaterhouse Coopers as part of a continued effort to push forward the implementation of the e-Government project, e-Health. Pricewaterhouse Coopers would undertake the study of requirements for Information Communication Technology (ICT) in the Health Services Department and identify potential areas in the Medical Services Department and Health Services Department that can utilise TeleHealth technologies to improve the current service delivery as well as to conduct a study on the requirements and propose a model for TeleHealth in Brunei. The study is likely to be completed within 3 months.

Dr Hj Sablee bin Hj Aspar, Director of Healthcare Technology Department, and Mr Lee Kin Chee, Managing Partner of Pricewaterhouse Coopers, signed the agreement. The services to be covered under the project include Outpatient Services Department, Health Promotion and Education, School Health, Community Nutrition, Psychology, Maternal, Child Health Care, Immunisation, and District Health.
e-Government Leadership Centre at Singapore soon


Dr. Lee Boon Yang, Minister for Information, Communications and the Arts, announced that Singapore would soon establish an e-Government Leadership Centre for training of industry and government personnel.
To be launched by the end of 2006, the e-Government Leadership Centre would be jointly set up by the Infocomm Development Authority of Singapore, the National University of Singapore's Institute of Systems Science and the Lee Kuan Yew School of Public Policy. Aiming to be a world-class leader in e-Government education, research and consulting, the e-Government Leadership Centre would offer executive management programmes covering topics relating to public policy, ICT policy and management and case studies in innovative e-Government.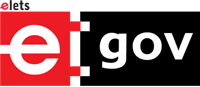 Recommended from all portals