15th is the ranking of Ireland in the league table of online public service availability, according to the new survey carried out by CapGemini on behalf of the European Commission. Ireland has slipped from 12th place last year to 15th place this year.
34 million EUR will be spent by the Government of Serbia in electronic governance by the end of 2007. The investment has been included in the first sector plan under the support of the National Investment Plan in the area of science and e-Governance, adopted recently by the Government.
123 million internet users are there in China, which is an increase of nearly 20% over the past year, reveal the official China Internet Network Information Center annual survey. The number of Internet users in China with broadband service jumped by 45% over the past year   to 77 million, or about two-thirds of the total online population
23,000 crore INR (USD 49.21) is what the Indian government will spend on the various e-Governance initiatives. A part of the funds invested would be recovered through an innovative e-Service tax to be paid by the users of the electronic governance.
18 per 1,000 is the PC penetration in India in 2005-06, according to data provided by the Manufacturers' Association for Information Technology. It has increased three times from 6.3 per 1,000 people in 2000-01 to 18 per 1,000.
60 percent of the populated areas in the state of Perak in Malaysia will go wireless in  September this year, according to the Perak government. With Perak's own MSC in place and businesses coming in, the state is expected to become the next regional hub for telecommunication services.
120-150 million Euros are saved per year in Denmark with the use of e-Invoicing and a good public private partnership (PPP) efforts. This saving is due to the elimination of keyboarding and postal handling. Electronic invoicing became mandatory in Denmark on 1 February, 2005.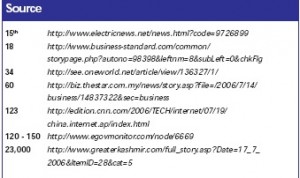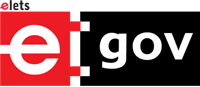 Recommended from all portals