Communication
Wavelength disconnect
In India, mobile service operators always had to scramble for more spectrum allocation. However, in the last two years, the fight for spectrum has further intensified, mainly because the mobile subscriber base has grown at a very fast pace. Spectrum is like oxygen for mobile operators and lack of it leads to call drops (calls being disconnected) and congestion in the network. Tata Group chairman Ratan Tata recently stirred a hornet's nest by writing to the telecom department and PM complaining about the lack of a comprehensive spectrum policy.
Source: http://www.financialexpress.com/fe_full_story.php?content_id=130815
PTA awards licences to phone companies for AJK
The Pakistan Telecommunication Authority (PTA) on Monday awarded four licences to cellular phone operators to launch their services in Azad Jammu and Kashmir (AJK) and the Northern Areas. After the October 8 earthquake, the government had decided to allow cellular phone operators to provide much-needed telecommunication services in the quake-hit areas.
The PTA had invited applications from all working cellular phone operators in Pakistan. In response, Mobilink, Ufone, Telenor and Warid had applied for the licence. The four companies had also started providing telecom facilities to those areas on interim arrangement to help the relief work there.
Source:http://www.dailytimes.com.pk/default.asp?page=2006627story_27-6-2006_pg11_1
Connecting rural
On rural connectivity situation in India, the only thing happening is the Government inititaive on CSC. Most others, including large corporates and NGOs, stop at announcements and events and research papers, and do not even have intention to do something substantive. This interesting article by Mr Mishra is insightful, and goes to the crux of the issues straight.
Source: http://www1.economictimes.indiatimes.com/articleshow/1648695.cms
News and Articles:
Global alliance outlines to solve IT needs of the poor
After two days of meetings in Malaysia involving over 700 experts from around the world, the United Nations initiative to foster Information and Communication Technologies (ICT) in developing countries has established a framework for their activities. 'The irony of the present situation is that those who are currently with the least access to technology are precisely the ones who would benefit the most if wonders of modern Information and Communication Technologies become indeed accessible and relevant to all of humanity,' the document says.
Proposed initiatives include creating a Cyber Development Corps, establishing resource centres to boost human capital, and setting up networks and working groups to promote outreach and partnership for action. The Alliance's next move will be to establish a business plan. 'We received a tremendous response from all continents and regions,' said Sarbuland Khan, Executive Coordinator of the Alliance's Secretariat. 'Ideas and objectives have now been put on the table, but need to be translated into meaningful action,' he added.
Source:UN News Services.
Bill Gates gets schooled
Why he and other execs have struggled in their school reform efforts, and why they keep trying?
On June 15, William H. Gates III announced that he would give up his day-to-day responsibilities at Microsoft Corp., by stepping down as the company's chief software architect. He plans to continue as chairman of the company through 2008, when he will cede any leadership role at the company he co-founded 31 years ago. One of the $29 billion foundation's key initiatives is improving high-school education in the U. S. Here's a look at how Bill and Melinda Gates have become personally involved in this Herculean task.
Source: http://www.businessweek.com/magazine/content/06_26/b3990001.htm
Prof Iqbal gets SEED award
Rotary Club of Metropolitan Dhaka yesterday announced the name of Prof Iqbal Quadir, director of Programme in Developmental Entrepreneurship, Massachusetts Institute of Technology (MIT) as the recipient of Science, Education and Economic Development (SEED) Award 2006. Rotary SEED Award is conferred each year on a Bangladeshi citizen, who is alive, for original, outstanding and lasting contribution in science, education and economic development.
Iqbal Quadir, the twelfth recipient of the award, was honoured for pioneering universal telephony to Bangladesh people and making self-employment opportunities to more than 225000 poor rural women through his ground breaking idea of introducing Grameen Phone in the country.
Source: http://www.thedailystar.net/2006/06/25/d60625061195.htm
Lifelinks Sightspeed service for deaf outpaces Ebays Skype VOIP
With Lifelinks VRS, the hard of hearing can telephone a hearing person anywhere, including long distance and international, at NO COST. The reverse is also possible at no cost, i.e. a hearing person can call a deaf person (e.g. a physician or hospital can call a deaf person and communicate live or leave a video mail message via a LifeLinks sign language interpreter, or a hearing client can call a deaf representative of a telephone company, bank, insurance agency, etc. and do business). All of these software is free.
Source: www.LifeLinksvrs.com
Call for working together for long-term sustainability
The APC ICT policy workshop ended in London with the call for linking national advocacy to global networks through collaboration and information sharing and working together for long-term sustainability. Workshop mainly focused on understanding and mapping the ICT policy issues that relate to the APC's work, defining a strategy for the web-campaign work within the APC policy galaxy, learning to be effective with the online policy resources (or how to make the sites useful, interesting and effective), a public forum on 'Internet Governance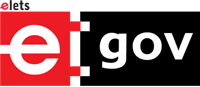 Recommended from all portals