Population Register, ID Card system for UAE citizens


Sheikh Khalifa Bin Zayed Al Nahyan, President of the UAE
Sheikh Khalifa Bin Zayed Al Nahyan, President of the UAE, has issued a proclamation introducing Federal Law number 9 for 2006 for the Population Register and ID Card System for all citizens and residents of the UAE mandating the Emirates Identity Authority (EIDA) for its implementation.
The Population Register and ID Card project, which is the first project of its kind in the Middle East, is aimed at providing security for its holders by preserving their privacy and affirming their identities. Under the project, an advanced population register of all citizens and UAE residents would be established, and an advanced personal ID Card would be issued replacing many other identification methods such as labour cards, driving licences etc. The project envisages the inclusion of all family members above the age of 15, with each of the family members getting their individual ID number to be used for any governmental transaction and service.
Jordan to open 'electronic gate'

Omar Kurdi, Jordan's Minister of Telecommuni-cation and Information Technology, has said that Jordanian government would soon launch the e-Government project 'electronic gate' to enable citizens complete procedures via Internet network connecting over 18 government institutions. Already, some 7,700 government employees have been trained to operate the system. The Italian government, in 2005, had contributed about EUR450,000 (US$565,969) to the project for implementing and developing e-Accounting and e-Procurement applications, and providing technical assistance to their implementation.
Dubai School of Government, Microsoft sign MoU
Aiming to improve public administration and excellence in government standards and performance in the MENA (Middle East and North Africa) region, Dubai School of Government (DSG) and Microsoft Gulf recently signed a Memorandum of Understanding (MoU). The MoU, which was signed between Nabil Alyousuf, Executive President, DSG, and Charbel Fakhoury, General Manager, Microsoft Gulf, is to exchange expertise, technology infrastructure and support for specific research initiatives and projects.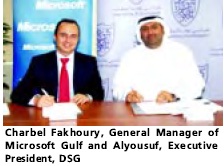 Charbel Fakhoury, General Manager of Microsoft Gulf and Alyousuf, Executive President, DSG
According to Fakhoury, Microsoft would assist DSG in issuing case studies on ICT and e-Government adoption and implementation in the MENA region; release an annual report in collaboration with international organisations to benchmark e-Government readiness in the Arab countries and highlight e-Government best practices in the MENA region; host regional policy forums; and offer advance training to senior government officials and executives from the MENA region.
Focusing on e-Government in Oman

Oman has decided to accord priority to e-Government implementation. Ahmed bin Abdulnabi Macki, Oman's Minister of National Economy and Deputy Chairman of the Financial Affairs and Energy Resources Council, said that e-Government is emerging as a common public administration tool worldwide, and that Oman is also committed to implement the e-Government strategy that it had started implementing three years ago.
Currently, Oman is in the process of building necessary infrastructure for providing e-Government services. There are plans to launch a convergent network soon with the help of the national telecom company Omantel. The e-Government strategy in Oman includes a series of programmes such as online statistics, e-Tendering, one-stop-shop for registration of companies at the Ministry of Commerce and Industry, electronic fund transfer, smart identity cards, geographical information systems, education, etc.
ePay System adopted by Dubai Land Department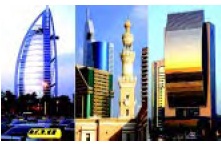 To enable the users of  http://www. dubailand. gov.ae to make online payments, the Dubai Land Department has adopted Dubai e-Government's ePay System. Using the ePay System, Dubai landowners would now be able to make payments for replacement deeds of titles issued following loss or damage of original title deed and for site plans on request. Besides, ePay System can also be used to make payment transactions for evaluations undertaken by the specialist committee at the Land Department upon owner's request. Landowners would be able to make online payments through MasterCard, Visa, Amex or eDirham.
Currently, several organisations in Dubai such as Dubai Municipality Department of health and Medical Services, Dubai Police, Department of Civil Aviation, Tejari and eTQM College are using the ePay System.
New edition of Qatar Ministry of Interior website launched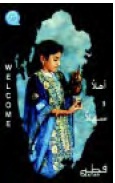 The new version of Qatar's Ministry of Interior website, http://www. moi.gov.qa, was recently launched by Shaikh Abdulla Bin Nasser Bin Khalif Al Thani, Minister of Internal Affairs, at the Milipol 2006 exhibition. The website, which virtually represents the ministry, has four sections. The first section provides information about the Ministry of Interior and lists all authorities, departments, subsections, and divisions under the ministry. The second section is for locals and their services. The third section is dedicated for expatriates. The fourth section is for prospective visitors looking for information about visa issuance and other legal regulation matters prior to their visit. However, the most important feature of the website is that it is divided into divisions and departments to allow visitors to use the new services without much complication. The website is also directly linked to the e-Government website to enable visitors to finish most government-related business online.
All UAE airports to allow new e-Gate card use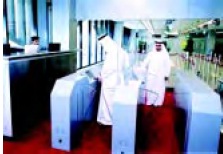 The new e-Gate card issued by the Ministry of Interior Naturalisation and Residency Departments would now enable people to use at all the airports across UAE. Earlier, his facility was available at the Dubai International Airport, but has now also been extended at Abu Dhabi and Sharjah International Airports, Al Ain International Airport, Ras Al Khaimah International
Airport and Fujairah International Airport. The fees for the issue of the e-Card have also been unified in all the emirates in UAE. Beginning June 2006, the fee for registration and renewal of the UAE e-Gate card has been increased from AED150 (US$40.85) to AED200 (US$54.47).
The e-Gate card, which is issued only to adults, ensures the speedy processing of passenger entry and exit through Passport Control and Immigration without requiring the passengers to stand in queues.
Saudi Arabia, Malaysia to cooperate on ICT initiatives
Saudi Arabia and Malaysia have decided to collaborate to further ICT development in the kingdom. A 16-member Saudi ICT delegation recently visited Malaysia during which setting up of an ICT training institute in Riyadh as a government-private sector initiative was considered. The two countries would explore collaborative projects in the areas of ICT and multimedia including data recovery and hosting services, technology park development, public-private partnership collaboration on e-Government projects, content/media and computer-based engineering services.
The institute would be developed with Saudi investment of SAR120mn (US$32mn). Earlier, the Saudi Arabian government announced to invest SAR3bn (US$800mn) for e-Government projects over the next five years.
e-Government website Bab Al Bahrain launched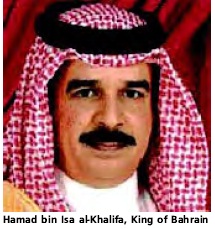 In an effort to link all government ministries and provide efficient and expeditious services to citizens online, the Government of Bahrain launched its e-Government website 'Bab Al Bahrain'. According to Shaikh Ahmed bin Attiyatalla Al Khalifa, President, Central Informatics Organisation, the website is a comprehensive framework that enables government administrations to provide their services electronically. The website is also equipped with a central payment system. The citizens have been provided with a number of essential governmental services while efforts are on to provide more services such as electricity and water bill payment.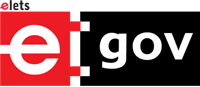 Recommended from all portals