GoI commit US$5bn for e-Governance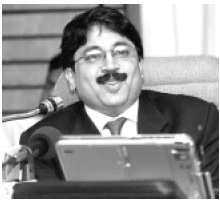 "To make the government services more accessible to people electronically, the Govern-ment of India (GoI) would be spending INR230bn (US$5bn) over the next five years," announced Dayanidhi Maran, Union Minister for Telecommunications and IT, at a press conference at New Delhi recently. Maran, while unveiling the components of National e-Governance Plan (NeGP), said, "Currently, both central and state government are spending nearly INR300bn (US$6.53bn) every year on an average on various e-Governance services. We are trying to centralise them and trying to set up CSCs (Common Service Centres) or delivery systems that would be integrated with every department along with uniform standard that can be accessed from anywhere and not necessarily differ from state to state."
Explaining about mission mode projects, Maran disclosed that there would be 26 mission mode projects with the States having the flexibility to add up to five state-specific projects. The major projects would cover CSCs, land records, commercial taxes, agriculture, police, education, pensions, income tax and banking. "The entire effort involves 500 implementation agencies, two lakh sites and an estimated 70,000 man-years of effort," said Maran, and added, "The Centre would encourage use of open source and other software for the e-Governance plan but they should be able to connect with projects in other parts of the country. All projects would have to be web-based and security of the nationwide e-Governance infrastructure would also be ensured."
'Compile nationwide database of criminals': Kalam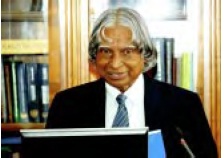 Indian President A. P. J. Abdul Kalam, while addressing the 37th All India Police Science Congress at Bangalore recently, stressed the need to create a nationwide database of criminals that is readily available online at all police stations, and that there is continuous updating of data as well. Kalam also said that there was a need to establish a police e-Governance grid through high bandwidth network and generating an action plan for progressive induction of ICT (Information and Communication Technologies) in the police forces.
For an effective and efficient working of the police, Kalam mooted a five-point suggestion asking the Police Science Congress to actively consider promotion of research in the areas of police intelligence, police administration, police management and networking.
e-Passports for Indians by 2013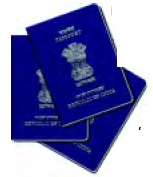 E. Ahamed, Union Minister of State for External Affairs, has said that India would also initiate the process of issuing e-Passports just in the same way as it has been done in several developed countries. By 2013, all Indian nationals would have e-Passports. Besides, for certain categories of people the mandatory police verification would be done away with. However, the home ministry is citing security concerns and has expressed reservations on the verification issue.
Ahamed said, "We would soon initiate the process of issuing e-Passports, which has been introduced by almost all the developed countries. The government would introduce it stage by stage. In the first stage, diplomats and officials would be provided e-Passports, and by 2013 all the passport holders should have e-Passports." It may be noted that the MEA (Ministry of External Affairs) would adopt the 'identity-based passport issuing system' instead of the 'local identity system' under which the police verifies whether or not an applicant resides at the address furnished in the application form.
Small savings online service launched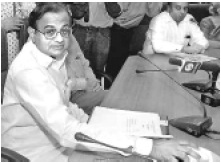 A website of the National Savings Institute (NSI), http://nsiindia.gov.in, was recently launched by the Union Finance Minister P. Chidambaram recently at New Delhi. Aimed at facilitating citizens' interface with the government in the area of small savings on an e-Governance platform, the website focuses on dissemination of information and online redress of complaints related to central government's small savings schemes; extension agency system for deposit mobilisation under these schemes; and services provided by NSI and its regional offices. Besides, commonly used forms for depositors can also be downloaded from the website.
***********************************
According to NSI officials, the single window mechanism for online management of queries and complaints is a major feature of the website. The website enables users to use a unique auto-generated code number through which they can post a query or complaint from any location on the website and track its status. Once a query or complaint has been accordingly filed, the NSI's concerned regional office would ensure settlement of query and/or the complaint through suitable interface with the state government, post offices or bank, as the case may be, and respond through electronic mail or post as indicated by the user. Besides, offline queries and complaints received by the NSI and its regional offices can also be transferred to the online system for tracking and monitoring by the institute.
Now, Mizoram has its own e-Government software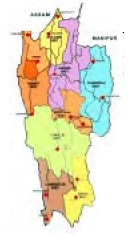 Mizoram's Information and Communication Technology (ICT) department has developed and launched its own indigenous special software named 'Office Procedure Automation Software' in a major attempt towards taking the first step towards e-Governance. Lalthla Muana, Deputy Secretary – IT, said, "All secretariat offices and departments in the state capital have now been connected through computer. All district headquarters with the state capital Imphal have also been connected with video conferencing capabilities. The main objective being to monitor all pending files in the respective departments, so that the required files can be tracked later if necessary," and added, "The end-users can now feed, query, track and take reports of date whenever it was required."
Roadblock for Road Information System in Karnataka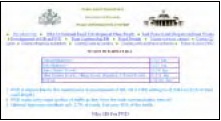 Road Information System (RIS), a World Bank-funded e-Governance initiative by Karnataka's Public Works Department (PWD), is facing roadblock in its implementation owing to political pressure by the Members of Legislative Assembly (MLAs). The RIS had mapped the condition of each road in the State, the traffic density and whether the particular road needed repair or maintenance. Significantly, the RIS was being considered for replication in the rest of the country in future. Ideally, the RIS is formalised after an annual survey is done at 600 "traffic count-points" while once in five years a detailed road survey is done at 16,000 count-points to identify road condition and traffic density.
However, the PWD has expressed its inability to fully implement the RIS citing lack of funds, which only comes through the local politician or MLA. According to PWD sources, "The RIS is almost never used. Information is generated only in the hope that sometime, it will come of use." The Times of India quoted Congress MLA Sharanprakash Patil as saying, "If PWD does have a RIS, they should inform us about it.
We are aware which roads actually need work. I do not think any MLA will fix a good road. There is not much discretion involved." In Karnataka, each MLA gets Rs. 50 lakh to be spent entirely at his/her discretion.
e-Services to become easy in Uttaranchal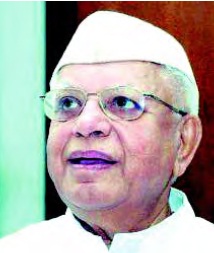 In Uttaranchal, citizens would now find it easy to access government e-Services as a central data repository and a public key infrastructure (PKI) is being developed in the State. The project is worth INR87.20mn (US$1.9mn). Currently, there are eight million citizens and 109 government departments in the State. The project, the first of its kind initiative in India, is expected to be complete by the end of 2006.
The project, which has been awarded to the Singapore-based IT services vendor CrimsonLogic, includes a household survey, design and implementation of the repository or Citizen Data vault, and the development of PKI for citizens to access government services online or via public kiosks. During the last phase of the project, about 80,000 citizens or one percent of the State's population would also be issued smart cards under the PKI pilot aimed at facilitating secure authentication during transactions between the government and its citizens and businesses. In future, the smart cards would also eventually cover all State e-Services such as application for permits and government schemes and grants, tax payment and job registration.