Nortel eyeing Indian SMBs, e-Government segments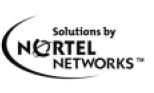 Aiming to expand in India, Canadian telecom solutions provider Nortel Networks Corp has started eyeing small and medium businesses (SMBs), e-Government activities and contact centres. Nortel recently signed a 5-year managed services agreement with Indian telecom company Bharti Televentures in an attempt to expand Indian operations.
Phil Edholm, Chief Technology Officer and Vice President (VP), Strategy and Architecture, Enterprise Solutions and Packet Networks, said, "The signing of agreement with Bharti Televentures amply indicates Nortel's keenness to further expand in India. The company would be targeting SMBs and call centres."
Ravi Chauhan, VP, Nortel India, while speaking to mediapersons, said that Nortel's first Network Operations Centre (NOC) is being opened at New Delhi. The NOC would be taking care of the customers' networks. "Nortel India is in talks with various players in the e-governance space in the country to promote its products, especially the LG-Nortel series of hybrid videophones," he further explained.
Visa International, to enhance Nigerian e-Payment market



In an attempt to develop the Nigerian e-Payment system further, World's largest provider of credit card and electronic payment solutions Visa International has entered into a partnership with ValuCard. Gavin Young, Country Director for Nigeria at Visa International CEMEA (Central and Eastern Europe, Middle East and Africa), said, "The venture with ValuCard will allow both organisations to develop electronic payments and the card market in Nigeria bringing to the economy the significant benefits of a cashless society."
Launched in 1976, Visa offers debit cards, Internet payment systems, value-storing smart cards and traveller's cheques. It is currently present in more than 160 countries worldwide, and is owned by more than 21,000 financial institutions.
Sun Microsystems, IIT-Delhi to set up e-Gov lab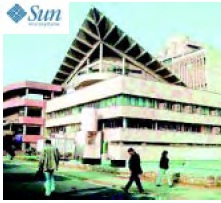 Technology solutions provider Sun Microsystems in association with IIT-Delhi would be setting up e-Gov lab in Delhi. Expected to work in areas such as measuring the success of various e-Government projects and other social aspects relating to the
e-Government phenomenon, the lab would be located in the IIT-Delhi campus.
Jaijit Bhattacharya, Country Director, Government Strategy, Sun Microsystems, said, "e-Governance is one of the most promising segments within the country today. However, there are not many parameters on which the success or failure of various e-Government projects can be decided. But this would be the one area to be effectively addressed by Sun's partnership with IIT-Delhi. We would be working towards creating an entity for measurement of such issues, so that we are in a better position to handle questions likewhether Wimax is a right solution for hilly regions or not?"
Spectrum Business launches Ejurix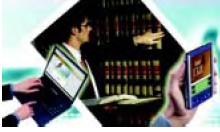 Mumbai-based Spectrum Business Support Ltd. has come to the aid of the legal profession by launching online library Ejurix, which would provide easy access to 2.5 lakh judgments spread across more than 12 lakh pages. The e-Library would provide information on judgments, acts, rules, regulations, notifications and circulars.  D. B. Modak, Spectrum Managing Director, said, "It is our attempt to make legal reference a friendly process. Our product makes life easier for almost everybody involved in the legal process. In order to gain access all you need is an Internet connection and our subscription, which is at Rs. 5,000 per quarter for unlimited search. Currently, Ejurix has close to 100 customers and plans to raise that to 3,000 by year-end," and added, "The company plans to convert its 10,000-strong customer base — including the Supreme Court of India, seven high courts, the Reserve Bank of India, the Securities and Exchange Board of India, the income tax and customs departments and innumerable individuals — into dedicated Ejurix users."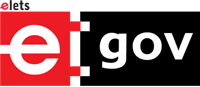 Recommended from all portals