76 percent rise of the global market for Wi-Fi phones in 2005, according to a report by  Infonetics Research. The number of units shipped globally rose 112 percent last year ($102.5 million), and will increase by 158 percent this year, the report adds, and will reach $1.9 billion in 2009.
400 million INR to be invested by Tata Teleservices in its plan of expansion in rural India. The company is looking at a rural expansion strategy for the current year, which would run simultaneously with the plan to bring new corporate customers through enterprise solutions.
500,000 mobile lines will be laid down as part of contract between the telecommunication and post company of Libiya with the Chinese Company of Huawei Technologies. The $37 million project will cover a huge area in Libya and it is expected to be ready in 8 months.
1.4 million new subscribers were added by the Code Division Multiple Access (CDMA)-based telecom operators in India in January 2006. Out of this 1.4 million, 2.24 lakh subscribers are in the fixed wireless and the rest through wire line. The total user base of CDMA has now increased to 24.6 million.
7 leading Asean telecom operators officially joined hands to deploy a transpacific undersea link to USA.
10.1 percent of British mobile users use their cellphones for applications such as- uploading video, using chat, uploading a photo and/or accessing a dating service- than their  counterparts in France, Germany or the United States.
5 million USD worth network as part of Internet Protocol – based telephony, video and data system called the Next Generation Network (NGN) launched by Uganda Telecom. Through the service, Uganda Telecom can now converge separate services such as the video, voice, data and telephony networks into one platform for its customers.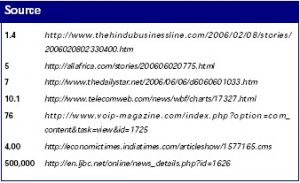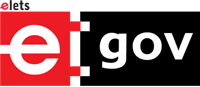 Recommended from all portals