Indian Army to use Google Earth for tracking militants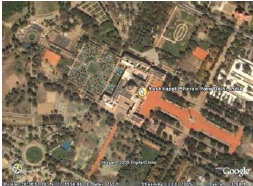 The Indian Army has decided to subscribe to Google Earth and make extensive use of the satellite imagery for operations against insurgents in the hilly terrain and in the semi-urban areas in the Northeast states of India. The Google Earth would enable the army to use its high-resolution satellite photographs and maps allowing it to operate smoothly and effectively.
The Telegraph quoted a top army official as saying that the army would acquire a paid account in Google Earth to gain access to 'extra information' over what is available free on the website. Currently, there are two paid versions — Google Earth Plus and Google Earth Pro — available for subscription. However, at the same time the army official also quipped that Google pictures might not be able to pinpoint the exact location of the militant hideouts since a majority of them a located deep inside the forests of the Northeast states such as Nagaland, Manipur, Mizoram and Assam. But the relief would be that the satellite pictures would be able to pick out the green cover and the terrain clearly, enabling the army to plan much better. This would be akin to flying physically over the area, instead of depending on two dimensional contour or relief maps. The move is expected to help both the armies from India and Myanmar. Presently, the Myanmar army is acting against Indian rebels operating from its soil.
It may be remembered that the newly launched Google Earth had raised a controversy in 2005 when it laid bare vital installations like army bases and government buildings like Rashtrapati Bhawan thus exposing their vulnerability and making them easy targets for terrorists groups in India.
Nationwide bus tracking via satellite in Ireland
A EUR4.2mn (US$5.36mn) investment in satellite navigation technology is being made by Bus Éireann across its entire fleet in Ireland for enabling customers to access arrivals information in real time on a range of platforms including the web, text message and directly at bus stations. Ireland is now claiming itself to have become the first country where a global positioning system (GPS) on a nationwide basis has been rolled out by a bus operator. Such systems are normally available in individual cities.
Siemens Ireland has been awarded the contract to install onboard equipment besides providing the necessary technical infrastructure for the Bus Éireann depots. Every bus in the fleet will be fitted with a specially designed computer capable of establishing its exact location using satellite technology. This computer will also hold the bus timetable as well as the exact location of all Bus Éireann stops. The system would communicate with the bus ticket machine to establish the route and direction in which it is travelling and would use this, the timetable and its current position to calculate the exact time it would take to travel to the next stop. This data will then be transferred via a mobile link to a central computer which in turn will distribute it to the website, to mobile phones and electronic display signs at bus stations. Forty eight million passengers avail of Bus Éireann's services annually.
Now, GIS mapping to detect power theft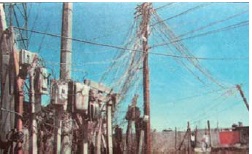 Geographic Information Systems (GIS) mapping, smart meters and separate feeders for farmers across the country is likely to be introduced by the Indian government to check pilferage and to aggregate technical and commercial losses of power. According to a Planning Commission official, the 11th Plan approach paper has appreciated the Gujarat model and suggested its replication for the entire country by introducing GIS mapping to specifically find out the flow of electricity.
The official said, "AT&C losses are to the tune of at least Rs 30,000 crore per year. Actual losses could be even higher. In some cities of Gujarat, through GIS mapping they have been able to track which customer is connected to which pole. This can be replicated in other places and we will know exactly where the power is flowing."
Multipurpose database mapping project for Ghana's Jasikan
A multipurpose database mapping and monitoring project would be implemented by Ghana's Jasikan district to facilitate planning and providing information about its infrastructure, resources and economic viability. Brainchild of the Centre for Remote Censoring and Geographic Information Services (CRCGIS), University of Ghana, Legon, the project would harmonise and establish mapping and monitoring system for development activities in Ghana.
Dr Emmanuel Amamoo-Otchere, the Executive Director of CRCGIS, said, "The one-stop database would include information on first and second cycle schools, health facilities and water and sanitation. It will also include feeder roads, community based development projects, population and improved data on 2000 population census and all its ramification and social facilities."