Pan Localization: Survey of Language Computing in Asia 2005
Published by: Centre for Research in Urdu Language Processing National University of Computing and Emerging Sciences Lahore, Pakistan
Edited by: Sarmad Hussain, Nadir Durani, Sana Gul
ISBN: 969-8961-00-3
Pages:155
In an effort to document the state of localisation in rural areas of developing Asian countries, this pan localisation project has come forward to research and develop a process framework for local language computing development. This project aims to: conduct research into linguistics, computing and language processing for selected local languages, develop training material and provide training in local language computing, develop computer standards and software that enables local language computing, experiment with marketing strategies to promote the use of local language tools for content development, nurture a regional network of researchers, practitioners and policy-makers for collaborative learning in local language computing, consolidate a regional platform and voice on local language computing issues and contribute to the state-of-practice in local language computing through a rigorous research publication program. There are about 2200 languages spoken in Asia. Really it is a difficult task under taken through the project to document the status of all the languages. This survey covers computing standards and language technology. This project report signifies some important aspect of localisation and language processing in addition to technology.
Producing Open Source Software: How to Run a Successful Free Software Project
Published by: O'Reilly Media, Inc.
Edited by: Karl Fogel
ISBN: 0596007590
Pages: 302 pages
Open source development is, by and large, a cooperative environment thriving with volunteers and the sharing of code, it is also mercilessly evolutionary. The book asks its readers to be familiar with very general software concepts such as source code, compiling, and patching. This book would also serve well as a primer for journalists, corporate personnel, and anyone else who interfaces with the free software world. Although organising the free software development world's oeuvre was undoubtedly difficult, there is only occasional need for cross-referencing in the book. In any work that targets novices, organisation is of paramount importance, and here the book has succeeded admirably. The content is even summarised in the preface, much like any good technical reference, allowing readers to concentrate on relevant chapters. Each chapter is written straight forwardly, and does a superb job defining the terms of art and jargon that may be well known to experienced open source developers, but less so to novices. The clear, concise style Fogel uses is sufficient to establish and describe concepts and practices. The book condensed with all into a single volume for easy reference and valuable information.
Open Source Licensing : Software Freedom and Intellectual Property Law
Published by: Prentice Hall PTR
Edited by: Lawrence Rosen
ISBN: 0131487876
Pages: 432 '
This book is a complete guide to the law of open source for developers, managers, and lawyers. Now that open source software is blossoming around the world, it is crucial to understand how open source licenses work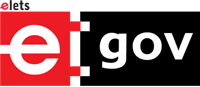 Recommended from all portals